This past weekend, I packed my bags, rented a car, and set my sites for Sayalonga, Malaga, to visit these luxury rentals with views of the stunning Costa del Sol—a trip I have been looking forward to for quite some time.
Why Sayalonga, you ask? A trip to this beautiful white town in the mountains of Southern Spain will not disappoint—especially when making this glamping site your home away from home. Here are a few reasons why for when planning your winter, spring, summer, or fall getaway.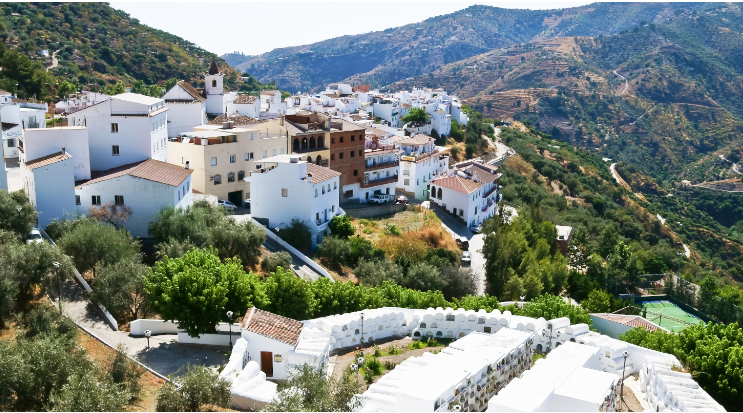 1. The Views of Costa del Sol
Waking up to a gorgeous view of the ocean, olive trees, and mountainside villas along the coast is how I would prefer to wake up every morning. Only a short 7 k.m. away from the coast, it is still hard to believe that I really enjoyed the best of both worlds, mountain and sea, right from the comfort of my glamping accommodation.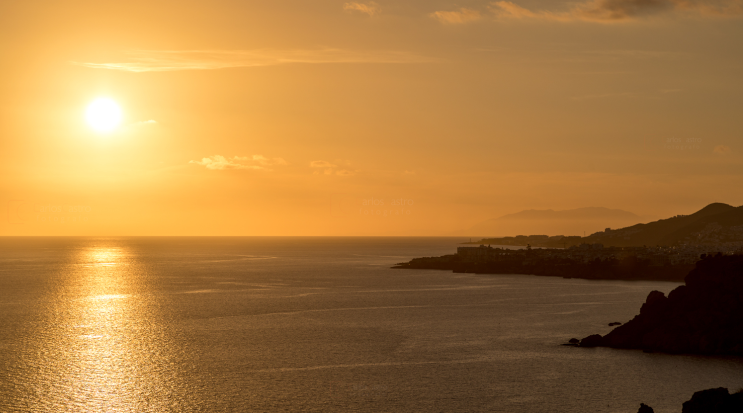 2. Hiking Trails Everywhere You Turn
Being a very outdoorsy person, I love a good hike to explore the surrounding areas. Having woken up to hike through the hillside among the olive trees to the short drive to hike through the National Park alongside the beautiful town of Cómpeta, there was so much to do an explore. Glampers have the many options of renting bikes, motorcycles, ATVs, and more to trek around the natural landscape.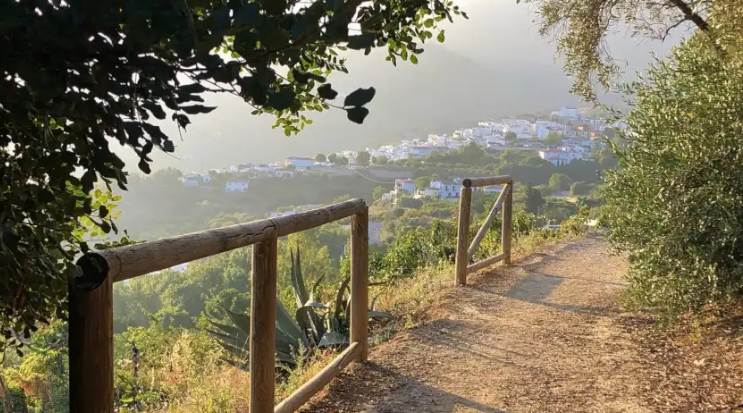 3. The Charming Breakfast at the Glamping Villa
Everyone knows breakfast is the most important meal of the day, so starting the day off with eggs, breads, cheeses and meats, fresh orange juice, and one (or two) cups of coffee was the exact fuel I needed for a day of exploration. I have to hand it to the fabulous hosts for spoiling us our whole visit!
4. Only a Short Drive 45 km drive to Malaga
Having a few days to explore it all, we wanted to really take advantage of the surrounding areas, and with Malaga only a short 50-minute drive away from Sayalonga, we couldn't help but stop on the way.
I highly recommend visiting Malaga in the winter season to see the beautiful Christmas light shows and walk the streets filled with holiday decorations. The views from the Castillo de Gibralfaro cannot be beat, and the uphill hike to the top was well worth it.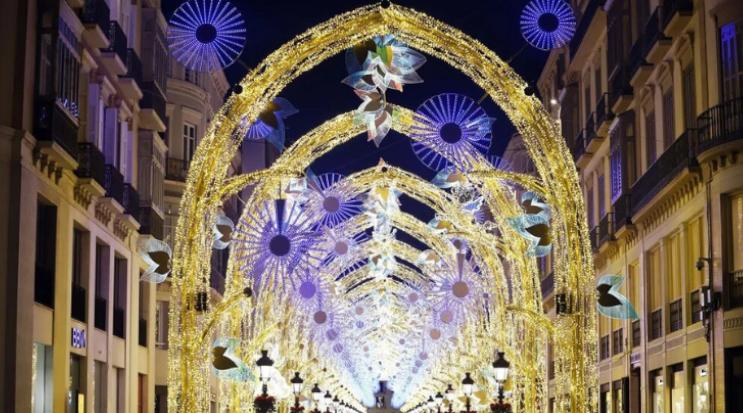 The experience of luxury meets nature in Southern Spain was truly unique and special. A visit to the Costa del Sol any time of the year would be sure to bring relaxation, adventure, and restoration to your life.
To check out the rest of Andalucia's unbeatable glamping sites, visit here, and don't forget to check out these tents and villas at the property I stayed at!