The international pandemic has jolted the world in so many ways. Here at Glamping Hub, we have been taking time to really assess what this means for the travel sector and what shift we can expect in the days, months, and years to come.
Naturally, as the situation was unfolding, we saw a huge decrease in bookings on the site, and with the stay at home orders being enforced or encouraged, we were happy to see people being responsible and caring for the health and safety of their communities. With so much time for travelers to be curious about future adventures and dedicate time to planning ahead, we were interested to see how our users were staying curious and planning for future trips whilst in quarantine.
We suddenly started to see a huge spike in interest. It seems that now the world is slowly preparing for a new normal, Glamping and seclusion is the natural direction for those looking to vacation. Glamping accommodations are appealing because of the combination of key amenities but surrounded by nature. Gone are the days of trips to crowded places, shared facilities, and resorts. We will need to adapt to the new way of life, and whilst wanting to still explore, the seclusion and security of nature-based accommodations are starting to appeal to a wider audience.
Our CEO David Troya and co-founder Ruben Martinez, share below some of their opinions on the situation.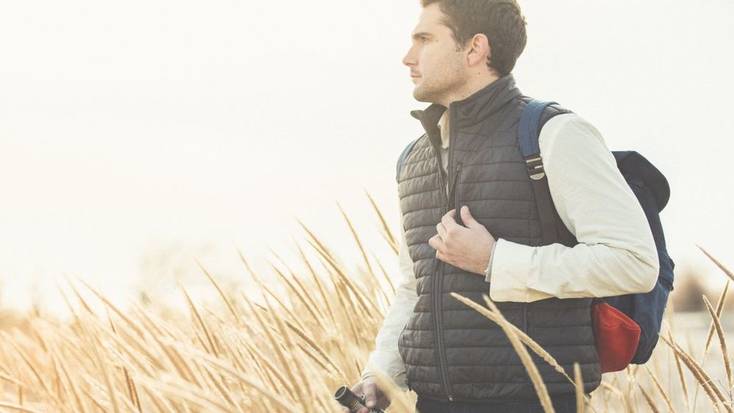 Do you think this will significantly affect your business long term? (Ruben)
I think that this crisis will change part of our DNA as a business. Every crisis teaches you and it is our obligation to learn. Glamping will need to focus on the consumer's needs because needs are changing with much more emphasis on health, safety, freedom of movement without risk, and other factors. Glamping Hub will adapt its design to this paradigm because we think that the effects of this crisis are more permanent than it may have seemed at first glance.
How do you think this will affect the travel industry long term? (Ruben)
Over the past several months the travel industry has been deeply affected. When people are not allowed to travel there are limited activities that an organization in this space can conduct. And most of those strategies are centred around planning for the near future and organizing their staff and priorities to hit the ground running for when the dust settles.
Luckily the outdoors and the glamping industry are well-positioned to rebound quicker than most in the travel industry. There still remains a high level of uncertainty around a few key items of the recovery, and highest on this list would be timing. Every business owner is looking for a bit more visibility to allow them to make the best decisions possible. The good news is that every day the visibility increases and the early indicators show that as soon as communities can safely travel their focus will be hyper-local outdoor destinations. Naturally, glamping, camping, and RV properties are set up and positioned to serve the needs of post corona travelers.
Do you believe the industry will recover? When do you think people will begin to start thinking/making travel plans? (David)
A significant portion of our clients has already begun planning short-term nature getaways. In fact, most of our reservations in April were for the same month or the beginning of May. One of the greatest unknowns of this crisis is whether there is pent up demand. There are signs that indicate that there is, but consumption will likely have different shape than before the crisis. We believe that there will be a rise even above last year of this type of tourism.
Can you provide any messages of hope to small business owners who use your platform?
The last few months have been challenging for countless businesses across the globe. We are experiencing a situation that has deeply impacted organizations across all industries. But with that being said, we are extremely optimistic as we look forward to the opportunities that are in front of us and our host's post "stay at home" order. Over the past several weeks the vast majority of global citizens have been doing the right thing and self-isolating in order to protect the health and safety of their friends, family members, and their communities. As those communities begin to release restrictions and begin to open local businesses we believe strongly that a large number of people will be looking forward to spending time outdoors. The individual that has been spending most of their time in their residence won't be ready to book a cruise and even hotel travel will seem eerily close to self-isolation. They will look to travel to a destination that is within driving distance of their home and gives them access to mother nature yet is set up to accommodate the social distancing recommendations that are still in order. They will look to glamping because it checks all of the boxes that the new traveler is looking for with the shift in the new travel reality.
While many organizations are scrambling to make major adjustments to provide the correct experience to the new traveler, glamping operators will have to make minor adjustments.
We would tell the small and large glamping businesses that they are well-positioned to take on the first wave of travelers that see a glamping experience as their preferred type of travel in the new normal.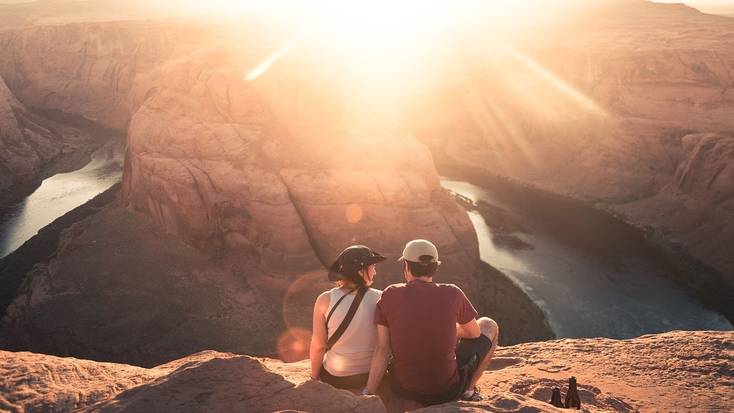 Will you be offering any support to help the crisis?
At Glamping Hub we have reflected on the role that healthcare professionals have had in this crisis and we want to help in any way that we can, those who are truly the heroes in this historic moment. We are aware that many healthcare professionals will be wishing to have a well-deserved rest after working thousands of hours and risking their own lives to save others.
---
Please click here to read more about how Glamping Hub is donating $1000 gift cards for future stays to our healthcare workers.