A vacation in Portugal has to include spending some time by the water. One of the most popular areas in Portugal is the Algarve region in the southern part of the country. Famous for its turquoise waters, secluded coves and caves, and crazy stone formations; your Portugal summer vacations 2021 are sure to be memorable here. Luckily there are tons of beautiful Portugal beaches all along the coastline. In true glamping fashion, the best way to see it all and be fully surrounded by its natural beauty is by luxury camping in Portugal.
Better yet, if you've been anywhere near social media in the last few years you must have seen the van life trend growing all over the world and Portugal is an awesome place to do it. So if you're wanting to try a Portugal road trip, campervan rentals are abundant. So keep reading to discover the best beaches in Portugal and cool accommodation for your summer vacation 2021! A special European beach getaway awaits.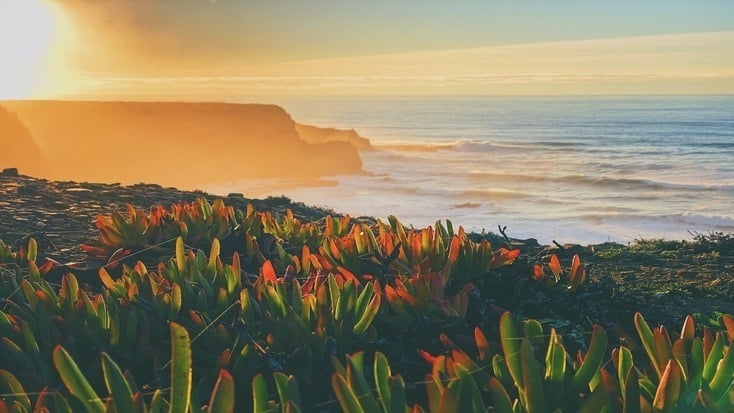 Check out the best beaches near Porto! Portugal beaches in the North
Along the western coast of Portugal, you'll find some beautiful places to explore. It may be a bit cooler in this region than the Algarve, but here you'll find even more opportunities to get away from the crowds and tourists and some great opportunities for kite surfing in Portugal. For some beautiful beaches to visit near Porto, you can pay a visit to São Jacinto Beach, Matosinhos, or even Senhor da Pedra Beach. Which has become one of the most romantic beaches in the north and famous for its yearly festival in June celebrating the 'lord of the rock'.
As these Portugal beaches tend to be more quiet and secluded, you can easily find some scenic spots to post up your caravan rental. Just you, the open sea, and the sun setting as your backdrop. What could be more special?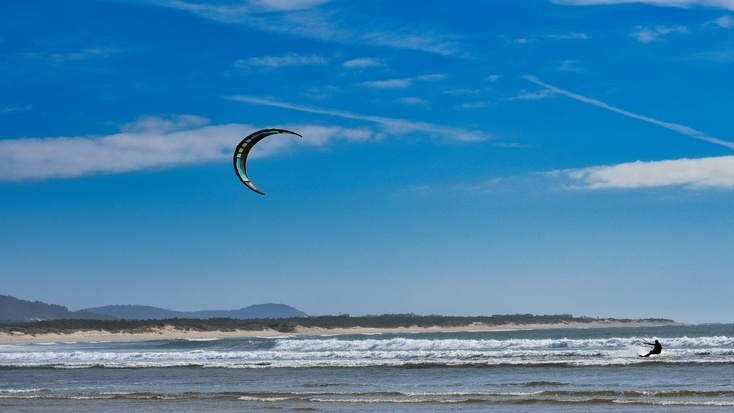 Find the best beaches near Lisbon! Holidays by the sea
Located in the central part of the country, the Alentejo beaches have a lot to offer. For some of the best surfing in Portugal, you have to visit the Nazare waves, around an hour and a half drive away from Lisbon. For some of the best beaches in Lisbon, you have to head just a little outside of the center. Another easy day trip from Lisbon is Cascais Beach. For those seeking some more options instead of just laying around the beach, kayaking, etc, you can head south of the city to the cove of Portinho, within the Serra da Arrabida National Park.
For those searching for the best gay beach, Algarve has a lot to offer but there are some beautiful nudist beaches near Lisbon as well. Bela Vista Beach is just south of Lisbon and is one of the most popular gay beaches in Portugal as well as one of the largest nudist beaches in Europe! Meco Beach is another gay-friendly beach in Portugal as well as Grande Beach near Albufeira. As its name may reveal, it's a very large sandy strip and you can find the gay, clothing-optional area just on the east side. So don't worry about packing your trunks, everyone is free and happy around here!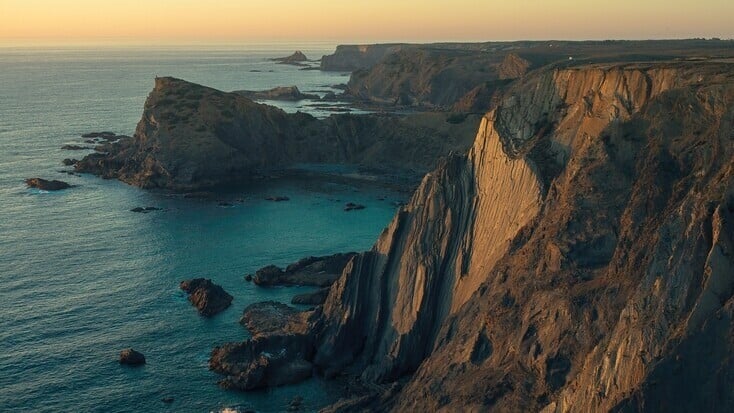 Uncover the best beaches near Lagos! Summer 2021
Lagos beaches might be some of the most famous for us glampers and also happens to have easy access to some great nightlife. Just before Lagos, you can visit Sagres. Beaches in Portugal here give the feeling you're at the end of the world as it's the southerly point of the country and continental Europe, making it an excellent stop on a Portugal roadtrip! Make sure to snap a picture by the famous lighthouse. Just near Lagos, you can find the Praia da Luz, Portugal – a popular destination for family holidays. As you head east towards Lagos you'll find the amazing rocky beaches and coves we know of so well like Carvoeiro Beach, followed by Carvalho Beach, then a little further down is Marinha Beach and the stunning Benegil Beach, home to the Benegil sea cave. Where you can only access it by boat nearby or kayaking into it.
If you're looking for something a little easier to access from the airport, you can find some great beaches near Faro. Like the wild and secluded Barreta Beach, which you can access by ferry or private water taxi. Heading even further East just before the border of Spain, you'll run into Albufeira beach which was home to many local fishermen so it's a wonderful place to indulge in local seafood when you take a break from beach time. With so many beautiful Portugal beaches to explore of course it's no wonder you'll want to stay in just as beautiful accommodation. So book your beach camping in Portugal today with Glamping Hub!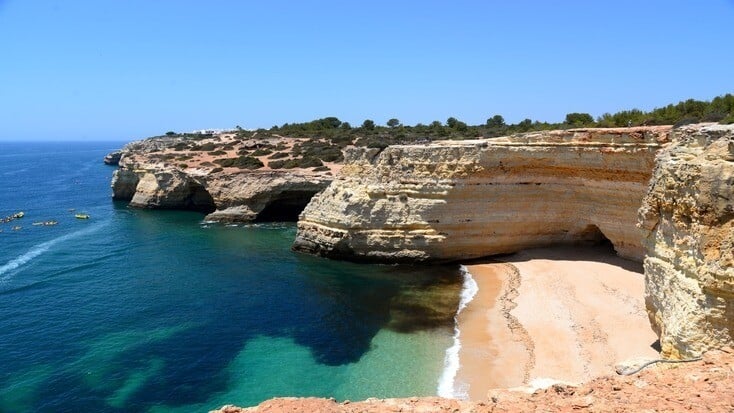 Curious to find more stunning places to visit in Portugal? Holidays in the sun are calling!