Christmas 2021 is right around the corner, and even though for many of us around the world, the Christmas vacation may be more subdued than Christmases past due to the current situation with COVID-19. However, wherever you are, and however you're celebrating Yule Tide, Christmas decorations will be going up, and everyone still wants, and let's face it, still deserves to tuck into a delicious Christmas dinner. From the Christmas appetizers through to the Christmas desserts, Christmas food is without a doubt one of our favorite things on the day. Once we've opened our Christmas stockings and gifts, we get going on that feast to end all feasts. Before you get cracking on that Christmas cooking though, we've got some great ideas for some tasty Christmas appetizers from around the world.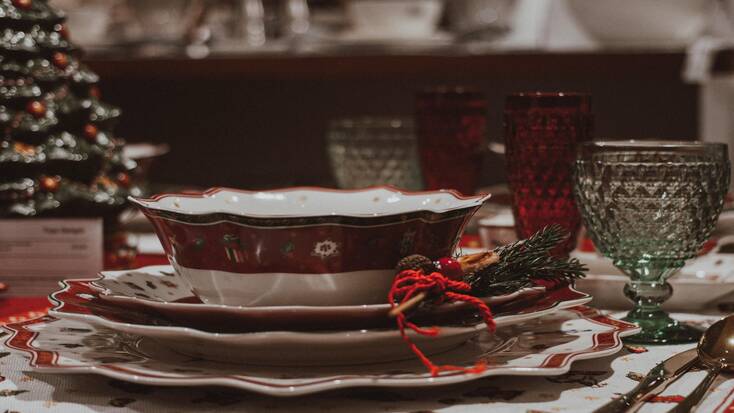 Tuck into Coquilles Saint-Jaques for a taste of Christmas in France
Christmas in France is quite a spectacle, especially if you head there for winter getaways in the Alps. Skiing, snowboarding, and charming mountain towns with Christmas decorations through the streets all add to a range of wonderful French Christmas traditions. Not just French Christmas food, but a great appetizer all year round, but great as an original Christmas appetizer is Coquilles Saint-Jacques. Served in a large cockle shell, this seafood delight features scallops cooked with herbs and cheese, and quite frankly, will leave you wanting to move to the French coast to make sure you get the lion's share of this delicious appetizer from now on.
Enjoy the Christmas appetizers used during Posadas in Mexico
Posadas is an annual celebration mainly observed in Latin American countries from December 16 to December 24, commemorating the journey Mary and Joseph took from Nazareth to Bethlehem. If you want to celebrate Posadas in Mexico, spend Christmas in Mexico, or simply try out some Mexican Christmas traditions, then you should definitely have a try of Chiles en Nogada, a popular Christmas appetizer in Mexico. Comprised of meat-stuffed, fire-roasted poblano peppers covered in a creamy walnut sauce and a pomegranate seed garnish, everyone is sure to love Mexico's offering to our list of Christmas appetizers.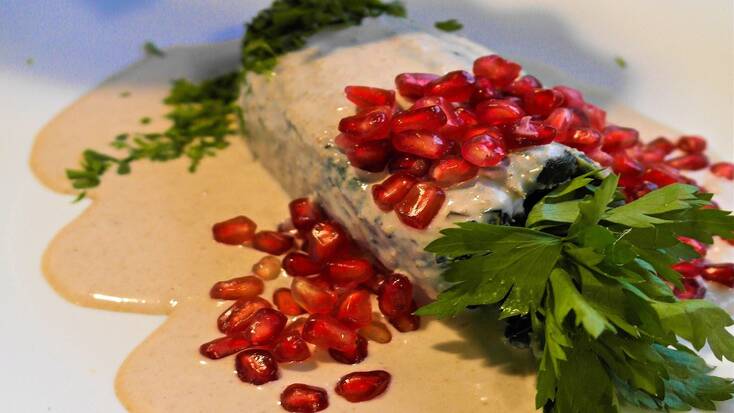 Have an English Christmas 2021 when you tuck into some pigs in blankets
The home of Charles Dickens's classic, A Christmas Carol, many English Christmas traditions depicted in the novel are still observed nowadays. Turkey is now more popular and typical than goose was in the 19th century, but mince pies, Christmas pudding, and Christmas crackers are still very much a part of the day. A firm favorite and I have to say, it should really be a firm favorite year-round, but pigs in blankets are sausages wrapped in bacon, a dream breakfast, and they are found in pretty much every house and home. Of all the Christmas food in England, pigs in blankets really have made their way into English Christmas folklore.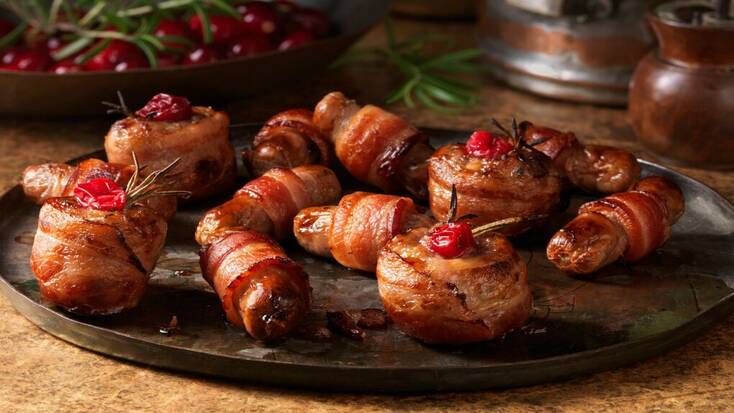 Enjoy the Feast of Seven Fishes on Christmas Eve
Did you know that on Christmas Eve, a lot of people traditionally eat fish? Well for an Italian Christmas, the Feast of Seven Fishes is the perfect opportunity to enjoy some great fish dishes for a Merry Christmas Eve. Marinated anchovies, wild sea bass soup, fish tartare, seafood pasta, baked fish, grilled fish, fish with roasted fennel and taggiasca olives, may all read like a list that Bubba from Forrest Gump would be proud of. This is one of the more peculiar Italian Christmas traditions, in that it's not so well known in Italy anymore, but Italian Americans certainly are still known to observe it.