The arrival of fall brings with it a number of things. From the beautiful fall foliage in New England to fall getaways in some extraordinary places, it's a great time of year to get out and about. Fall also brings with it some great holidays, namely, Halloween. With Halloween, 2021, just around the corner, we're all starting to think about how we're going to celebrate the holiday. Normally, we'd all be able to plan costume parties, heading to a themed night in a club, and for the kids (and probably for some of you bigger kids out there) a bit of classic trick or treat is par for the course on October 31st. However, 2021 has been far from a normal year, and the continued situation with COVID-19 means that in all likelihood, most events will be canceled. However, this doesn't mean you can't get into the Halloween spirit. With a plethora of horror movies out there to watch, you can mark the day with a movie marathon with some of the best scary movies that will send shivers down your spine.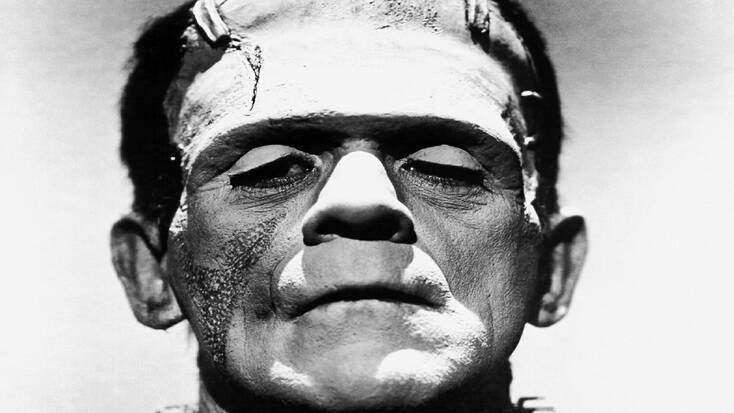 Keep reading to find the perfect horror movies for Halloween 2021
Let's be honest, it's not exactly easy to narrow down the best horror movies ever. Since time immemorial, cinema-goers and movie buffs have been drawn to the adrenaline pumping scary movies released each year, and there have been some classic horror movies over the years. From ghost stories like The Conjuring and The Innocents to slasher movies like Scream, along with tense psychological thrillers such as Jordan Peele's Get Out or Don't Look Now, starring Donald Sutherland and Julie Christie, there have been some incredible horror movies over the years. We've put together a shortlist of some of our favorite horror movies for Halloween, 2021, to give you just a few ideas of movies for a Halloween marathon. So get the popcorn ready, turn the lights out, and settle in for one of the best Halloween movies.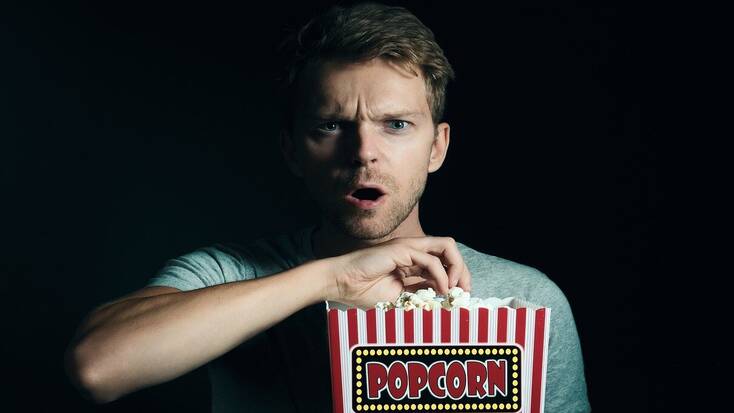 Halloween, one of the most obvious but still one of the best Halloween movies
OK, I know, it's not exactly the most original choice for the first horror movie on our list, but how can you have a list of the best Halloween movies without Halloween on it? Directed, written, and scored by the legendary John Carpenter (John Carpenter's The Thing, Escape from New York) in 1978, and with an incredible cast including Jamie Lee Curtis in her first starring role, and Donald Pleasence bringing an air of intensity to proceedings before we even meet the dreaded, masked Michael Myers, this is a movie that mixes thriller with a slasher movie. With an iconic soundtrack that's instantly recognizable, this is a movie that will make you double-check all the locks before going to sleep on Halloween night.
Watch The Shining, one of the best horror movies in cinematic history
When it comes to scary stories, can you imagine a better pairing than the legendary writing of Stephen King coupled with the genre-defining directing of Stanley Kubrick? Well, neither could we. Stephen King has famously voiced his disappointment at various aspects of this dramatization of his iconic novel, however, moviegoers and critics often cite this as one of the best horror movies ever made. Elements of the supernatural, the theme of isolation, and Jack Nicholson's portrayal of one man's descent into madness all add up to create a truly unnerving piece of cinema. It also helped cement Kubrick's place in cinematic history as one of the best filmmakers of his time. You'd be forgiven for wanting to avoid secluded hotels for a while after watching this!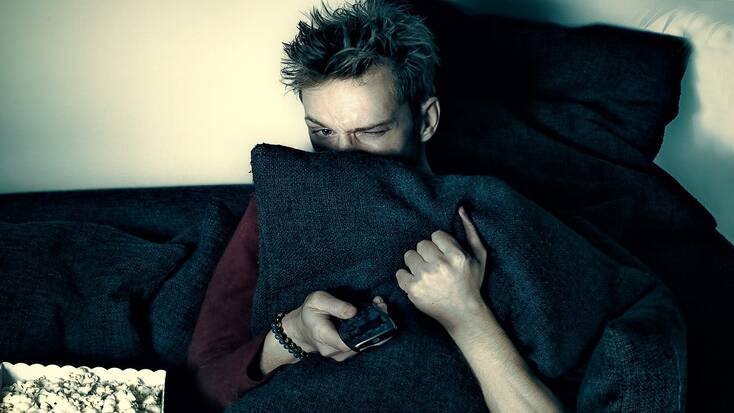 Check out a cult classic when you watch The Crow on Halloween, 2021
Directed by Alex Proyas, the director who also gave us Dark City, I Robot, and Knowing, The Crow, starring Bruce Lee's son, Brandon Lee, is about a murdered rock star coming back from the dead to wreak havoc on those who wronged him. The movie's become one of the biggest cult horror movies in part due to the untimely death of actor Brandon Lee on set. The young actor was accidentally shot while performing a stunt, and like his father before him, he tragically lost his life at the age of 32. As well as being one of our favorite ghost movies, The Crow now serves as a memorial to Brandon Lee.
The Ring, one of the top horror movies in Japan and the USA
Over the years, we have seen a number of popular Asian movies get remade for English-speaking audiences. Films such as the Oscar-winning The Departed, Old Boy, and even the classic western The Magnificent Seven all started life as Asian movies. The same is true for a number of the scariest horror movies. In recent years, The Ring has been considered one of the best scary movies, and it's not for the faint of heart. Both the original Japanese version and the USA remake are top horror movies, and you won't want to watch TV for a while after sitting through this one. If Asian horror movies are your cup of tea, add The Grudge and Dark Water to your list for Halloween, 2021, both of which have also been remade into English, but the original versions are definitely the way to go for a real fright fest!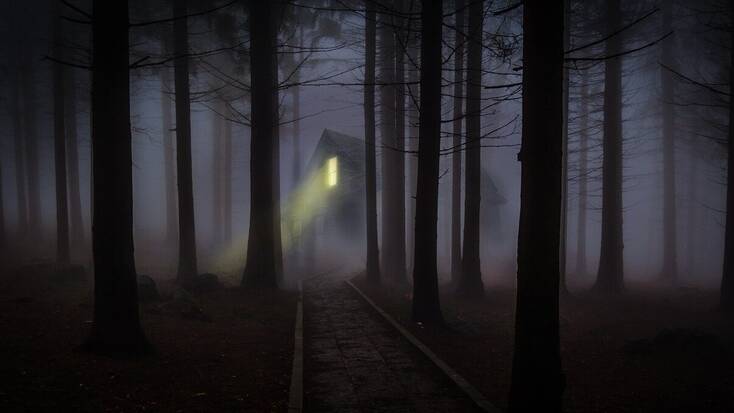 A less than relaxing Visit to granny and grandad thanks to M. Night Shyamalan
From the mind that brought you The Sixth Sense, Unbreakable, Signs, The Village, and Split, this offering from M. Night Shyamalan has a more independent movie feel to it, in part because the occasionally divisive director had to stump up the cash himself to produce this spooky story. As with many Shyamalan movies, you're left guessing right to the end as to what is actually happening in The Visit, a film about two teenagers visiting their grandparents for the first time. Bringing a whole new level to the haunted house theme, the secluded location for the movie, along with the unrelenting, terrifying occurrences in the house each night creates a tense atmosphere for viewers. Add in the POV style filming akin to The Blair Witch Project, and this low-budget movie is probably one of the director's most overlooked horror films.
Beware The Witch in New England on Halloween 2021
Made in 2015 and starring Anna Taylor-Joy (Split, Glass, and Emma), Ralph Ineson (Game of Thrones, The Office UK), and Kate Dickie (Prometheus, Filth), this haunting depiction of New England in the 1630s is less about jumps and thrills and more about the atmospheric slow-build. A sense of uneasiness sets in quickly watching this movie about a puritan family living on the edge of the woods. A series of strange happenings and a family member's disappearance sees the family turn on each other in this haunting film. With reference to the occult and a constant feeling of foreboding throughout the movie, Roger Eggers' directorial debut is nothing short of impressive, and once you've seen it, you'll not be walking through any woods on your own for a while.