While vacations in 2021 are now a possibility since the lessening of lockdown measures, it's understandable that people are still preferring to look for options that still keep to social distancing guidelines, so searching for vacation rentals in the great outdoors with access to hiking and biking trails or quiet beaches. Now is the perfect time to start planning secluded getaways somewhere off the beaten track, and to stay in a unique accommodation that will give you the chance to relax away from the hustle and bustle of city life, especially after the last few months. From private island rentals to cabins in the Smokies, as well as some amazing accommodations in the best national parks, we've got some amazing options for you and your family to escape to for a memorable vacation in a quiet, beautiful part of the United States. Your adventure into the great outdoors starts here!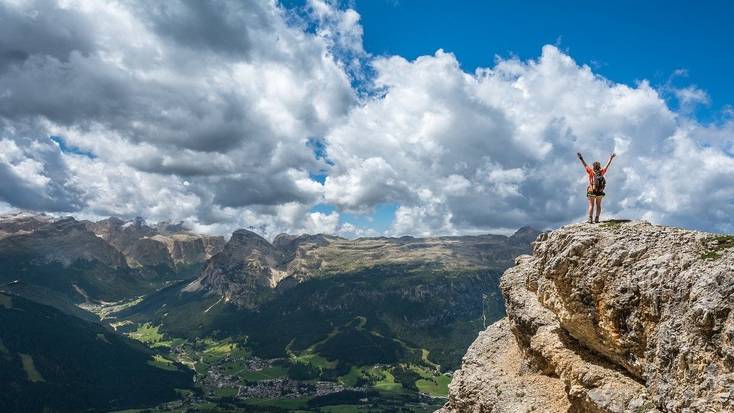 Head to one of our cabins in the Smokies
Set in Sevierville, Tennessee, this beautiful, cozy cabin rental in the Great Smoky Mountains is perfect for a family getaway. With space for six guests, it's ideally placed for you and your loved ones to escape into the stunning forests in the Smokies where you can indulge in a wide range of incredible outdoor activities. At the end of a long, wholesome day filled with adventure, you can look forward to returning to one of our favorite cabins in the Smokies and relaxing in the hot tub. What better way to relax while surrounded by the sights and sounds of nature?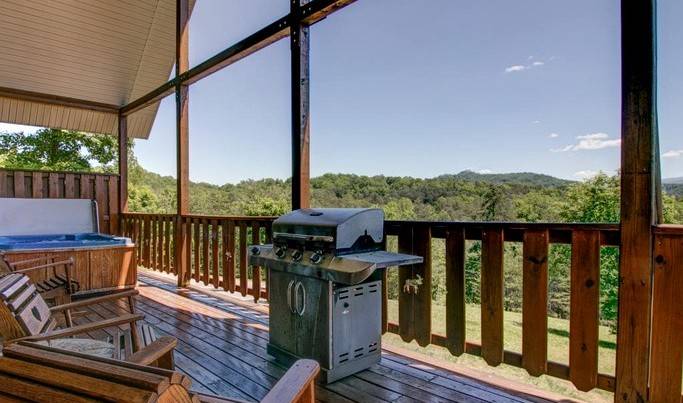 Spend your secluded getaways in the Rocky Mountains
A stay in this safari tent in Wolcott, Colorado, is the perfect way to enjoy exploring the Colorado Rockies. With space for three guests, this wonderful spot offers travelers the chance to enjoy a nature retreat in the Rocky Mountains. From hiking and biking to kayaking and canoeing, and even zip-lining, there is a plethora of activities that will keep even the most intrepid of explorers busy. As far as secluded getaways go, this option gives you the perfect balance between a rustic retreat in the Rockies while also offering all those modern amenities you may need to ensure a restful stay.
Book a pet-friendly stay at a cabin in Glen Spey, New York
Set in 1,000 acres of woodland near Glen Spey, New York, this charming, pet-friendly vacation rental is the perfect spot for secluded getaways with your four-legged friends. With plenty of space for them to run around and explore like they haven't been able to over the last few weeks, this isn't just a chance for you to relax at the end of lockdown, but it's also the perfect opportunity for your dog to release all that pent-up energy! With plenty of chances to take part in a wide range of outdoor pursuits, you and your dog can look forward to an unforgettable adventure in the great outdoors.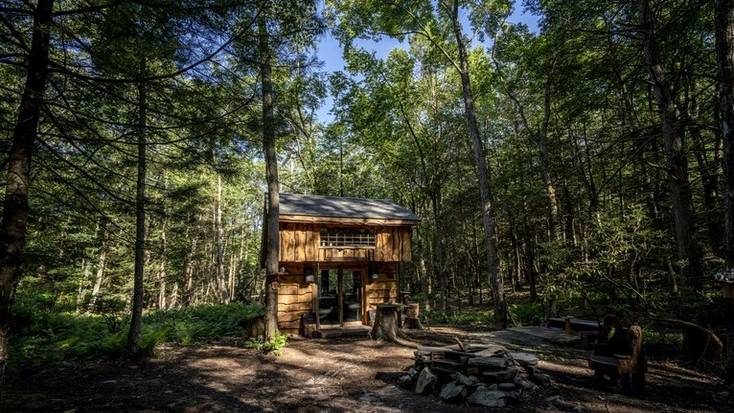 Head to Yosemite for secluded getaways in one of the best national parks in the USA
The home of the world-famous El Capitan rock face that has been a Mecca for climbers for years now, Yosemite National Park is one of the jewels in the USA's national park crown. If emulating Alex Honnold with some free soloing isn't your thing, you can still enjoy exploring Yosemite with some view-laden hikes, racing along biking trails, and much more besides. Make your trip there a chance to reconnect to the great outdoors with that special someone, and book a stay in this romantic yurt rental near Yosemite National Park, or stay in an authentic Yosemite cabin for a memorable experience in this unique part of the world. There are few secluded getaways that will better a stay here.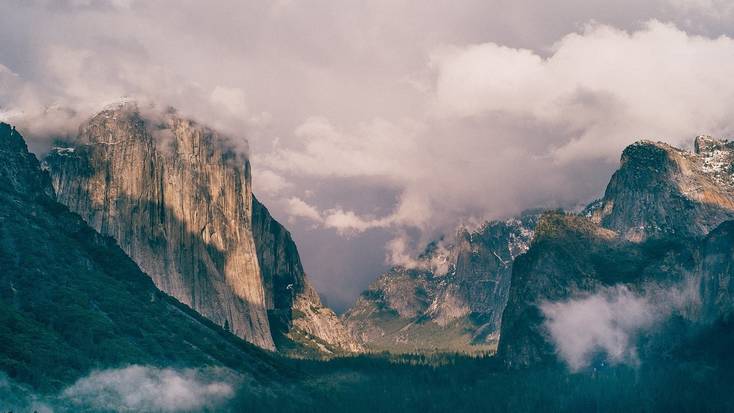 Enjoy your secluded getaways surrounded by the beauty of the Zion National Park
Zion National Park is filled with incredible rock formations, hiking and biking trails, and rivers ideal for kayaking and canoeing. With a number of options for places to stay when planning secluded getaways here, you're spoiled for choice. From a unique A-frame cabin rental for a couple's getaway to a luxury tiny house with a hot tub, you can plan to spend a vacation away from the crowds of the city, and really make the most of social distancing guidelines in this stunning, secluded destination.