November 25th, 2021, is Thanksgiving, a time for family, food, and taking time to remember all the things we are grateful for in our lives, something that on Thanksgiving 2021, more than in previous years, we're all more acutely aware of. Once the feasting is done and what's left of the turkey is being used to make soups and stock, we can all start to look forward to searching for the best Black Friday deals, and think ahead to Monday morning for those all-important Cyber Monday deals. Instead of spending Black Friday shopping, competing with the hoards of consumers pushing and shoving, why not spend Black Friday online searching for the best Black Friday vacation deals?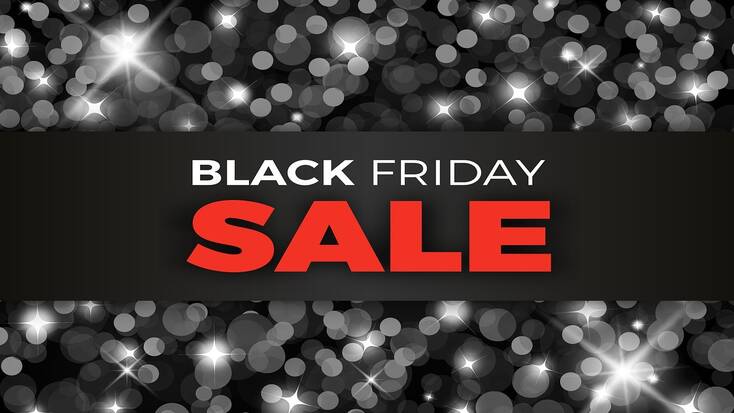 Keep reading for the best travel deals on offer on Black Friday 2021
Summer 2021 has flown by, and for many of us, our summer vacation ideas didn't come to fruition due to the situation with COVID-19, so for many of us, a real vacation just hasn't happened this year. It's now the perfect time to think ahead to 2021 and all the potential vacations you'll be able to enjoy at the turn of the year. For Black Friday 2021, we've got some amazing vacation deals for you to choose from, so you and your family can start to think ahead, and look forward to some amazing vacations in 2021. So keep reading, and get some inspiration for travel in 2022 with some of these amazing destinations. Find the best travel deals!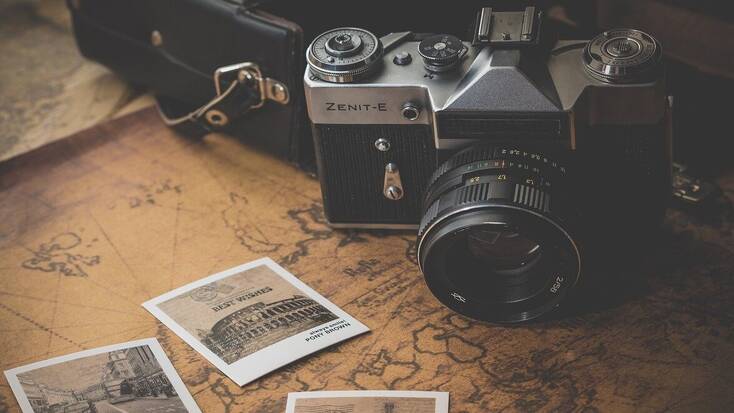 Stay in a tree house rental in Alabama with our Black Friday offers 2021
The perfect place for a romantic getaway in Alabama, this stunning tree house rental is set on the edge of the Bankhead National Forest. An idyllic spot to enjoy vacations in the Yellowhammer State, a stay in a tree house rental is one of the best ways to enjoy a glamping escape. Secluded and with all the mod cons you could possibly need, this is a great option for when you're searching through those Black Friday offers. If you're looking for a unique vacation rental in Alabama for a family trip away from the hustle and bustle, then look no further than this stunning accommodation.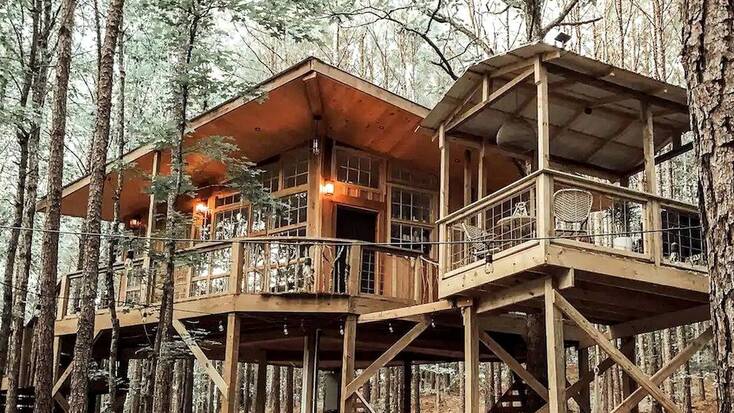 Find the best Black Friday deals in the best places to visit in New Zealand
As things stand, there are still some strict travel restrictions in both New Zealand and Australia. However, these won't last forever, and hopefully, by the time summer vacations come around again, you can plan to discover the best places to visit in New Zealand. From beaches and mountains to rolling hills and even the Hobbiton movie set, you'll be hard pushed to say exactly what are the best things to do in New Zealand. Add a stay in a boutique cabin rental in South Island, and you've got yourself one of the best vacations in New Zealand. Use the best Black Friday deals for traveling to explore this stunning part of the world in 2022!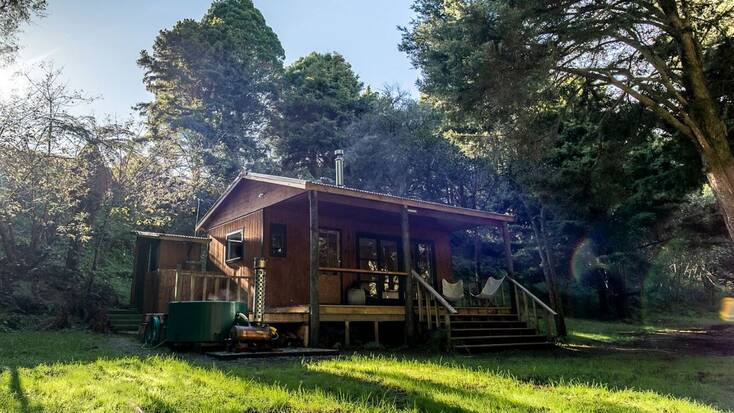 Be the king of your own castle when you visit Italy
Ever stayed in a castle? No? Well, that is something we shall have to remedy. For any of you who've enjoyed vacations in Italy in the past, you'll know that the country is filled with historic cities, incredible vineyards, some of the best food in the world, and some of the most stunning countryside you could imagine. Whether you're searching for vacations on Black Friday, or you want to wait for Cyber Monday, 2021, can there be a more exciting vacation to have on the horizon than to rent a castle in Italy? When people ask you the best places to visit in Italy when you get home, you won't want to share this gem of a rental with anyone!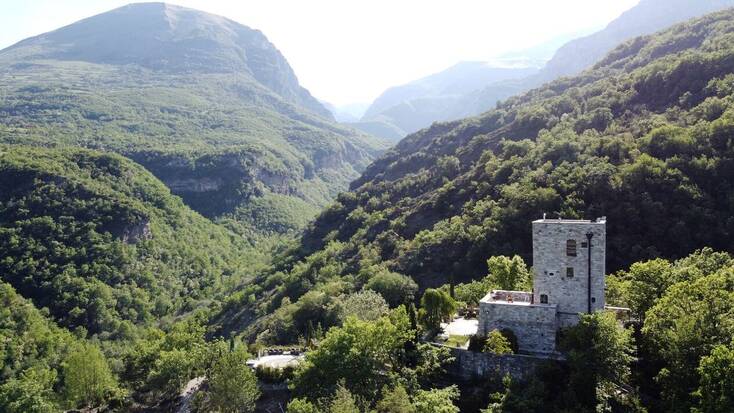 Find the best Black Friday online deals for vacations in Tennessee
When you think of vacation rentals in Tennessee, you'd be forgiven for thinking we're going to tell you all about cabins in Gatlinburg or Pigeon Forge. However, vacations in Tennessee, especially glamping in Tennessee, are as varied as they come. A stay in this cozy geodesic dome is perfect for a secluded vacation in the great outdoors. With 16 acres of secluded, mountainous landscape, you'll truly feel as though you have escaped the city. The geodome also boasts a private hot tub, so you can look forward to relaxing in the hot water after a day of hiking and biking through the Tennessee forests. Do not miss these incredible travel deals!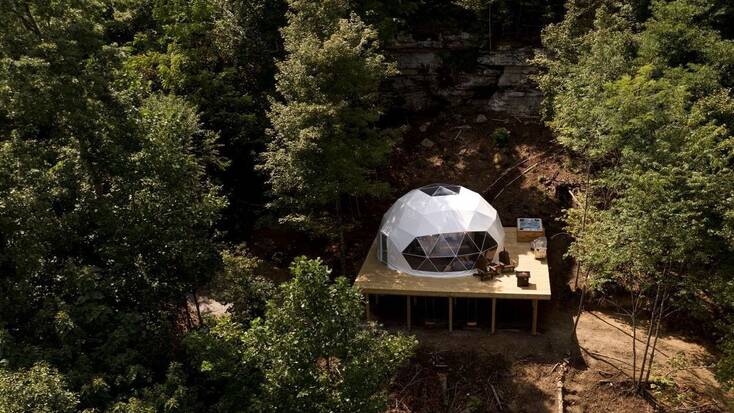 Relax in a houseboat in Quebec for a tranquil vacation in Canada
This houseboat in Quebec sits on the tranquil waters of the Gatineau River. A rustic, cozy accommodation, the boathouse is perfect throughout the year for a couple to escape to somewhere secluded for a restful vacation. One of our favorite options for Black Friday travel deals in 2021 – 2022, you can look forward to spending some quality time with that special someone for an unforgettable vacation in 2022. Look forward to seeing some stunning over the Gatineau River from the deck of this peaceful vacation rental.