With Christmas day over for another year, it's about time for those after Christmas sales. Who said the fun and festivities were over already? Despite everything from designer shoes to plasma screen televisions reducing in price, we prefer to think of discount travel as the best way to take advantage of this particular period. Do your New Year goals include traveling and discovering more of the world around you? Take advantage of that and travel to popular destinations such as Victoria in Australia, California in the US, and many more destinations.
Traveling is something many of us would love to do more of, sure. However, with limited holiday days and the price of accommodation often less appealing than we'd like it to be, it can be hard to achieve our travel goals affordably.
Grab the best vacation deals for glamping worldwide now
With Glamping Hub's discount travel, would-be travelers can save $40 on their next luxury camping accommodation—whether it be a tree house in South America or a log cabin in New York, anyone looking to discover a new country, state, or region should do so in the type of accommodation which was built for traveling. After spending your day traveling, you won't continue to be amazed by your surroundings if you stay in a hotel or even many hostels.
Head to our site and find the holiday special promotion code for discount travel which will help facilitate any upcoming trips and glamping worldwide. Hurry though, this promotion expires on January 1st, 2020.
Top glamping sites and inspiration from around the world
If you needed any more reasons to take advantage of Glamping Hub's discount travel, just take a look at some of our top picks from around the globe.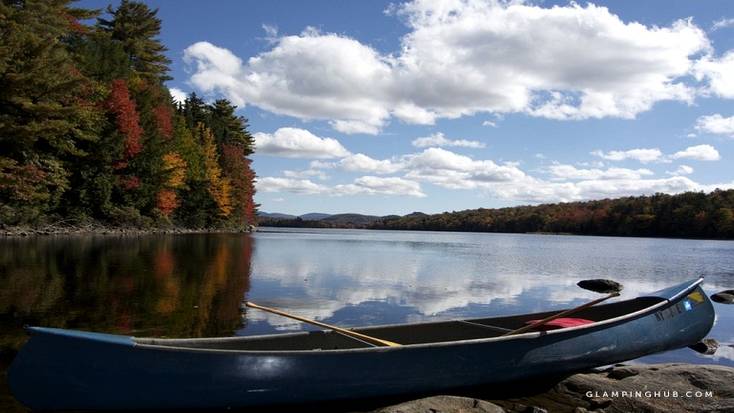 When it comes to glamping in New York, you can't fail with luxury and affordable lake house rentals. Upstate NY is a hub for quality camping rentals and has the natural surroundings to keep families and couples entertained during their stay here. As one of the best cabins Upstate NY has to offer, this four guest capacity rental is exactly the type of glamping site with which guests can make the most of their discount travel.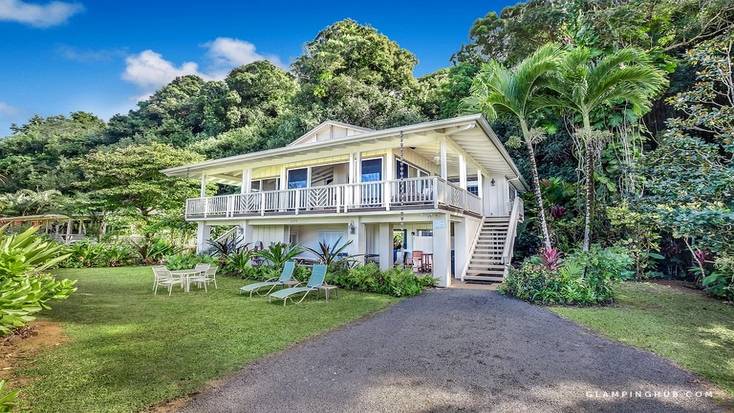 Book your Hawaii beach house and discover what it's like to go camping in complete luxury. With a stunning beach oasis literally on your doorstep, this paradise rental on Kauai will make you want to return as soon as possible. Hawaii beach homes have an appeal and attraction like nowhere else in the world. Take advantage of your discount travel and discover your own paradise.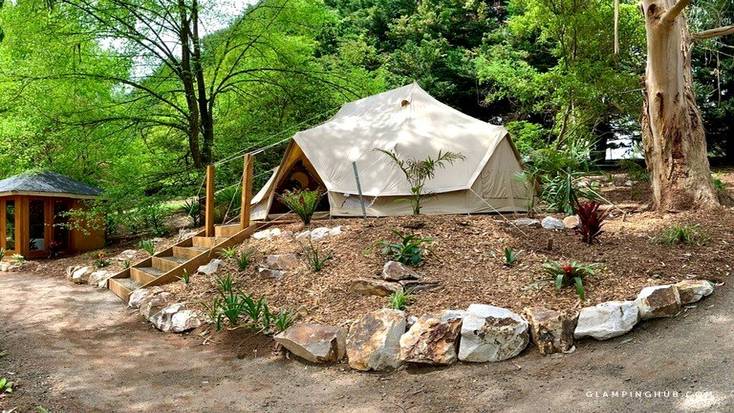 When we think about the luxury tents Australia has to offer to travelers, this one always comes to mind here at Glamping Hub. With adventure on all sides, this is the perfect couple's romantic bell tent. Australia continues to grow every day with glamping sites all over the country but you can start with great accommodations like this one for a very affordable price, especially with your discount travel.
Book today and use the promotion code GHNEWYEARS40 at the checkout before January 1st, 2020!