With lockdowns, travel bans, and restrictions in place due to the COVID-19 pandemic, Easter 2020 was basically a write-off for the majority of us. January 2021 didn't bring with it a discernable end to this unprecedented pandemic. However, with vaccines being produced across the world, there is now at least a light at the end of the tunnel. Hopefully, it won't be too long now until borders open up again, and we can safely travel. With that in mind, we've put together a few ideas for inspiration and potentially getaways for you to look forward to during Easter 2021.
Check out these worldwide Easter traditions and try something different to celebrate the end of Lent 2021!
Ash Wednesday, and thus the start of Lent 2021, is on February 26th this year. If you observe Lent for religious reasons, or if it's simply a chance for you to try and kick a habit, then these 40 days can be a real challenge, so why not plan something fun to aim for at the end of lent? We've put together a list of seven Easter traditions from around the world, so keep reading, and see if there's one you can try at home, or even better, plan a spring getaway and experience them for real!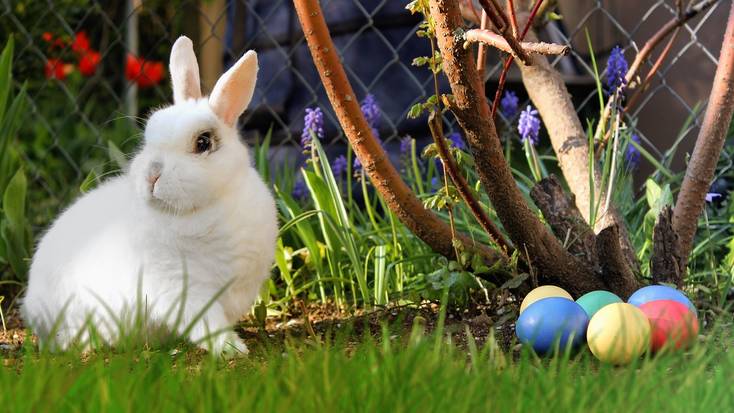 A presidential Easter egg hunt in Washington D.C. to celebrate the end of Lent
There are a lot of great places to head to celebrate the end of Lent and an Easter getaway in the states, but if you find yourself around Washington D.C. this is one tradition that, sadly, I don't think we can guarantee you'll get to take part in. However, it's always nice to see the White House organizing a family-friendly event such as this, and you can always plan your own Easter egg hunt when you stay in this vacation rental with a hot tub just outside the city in Virginia!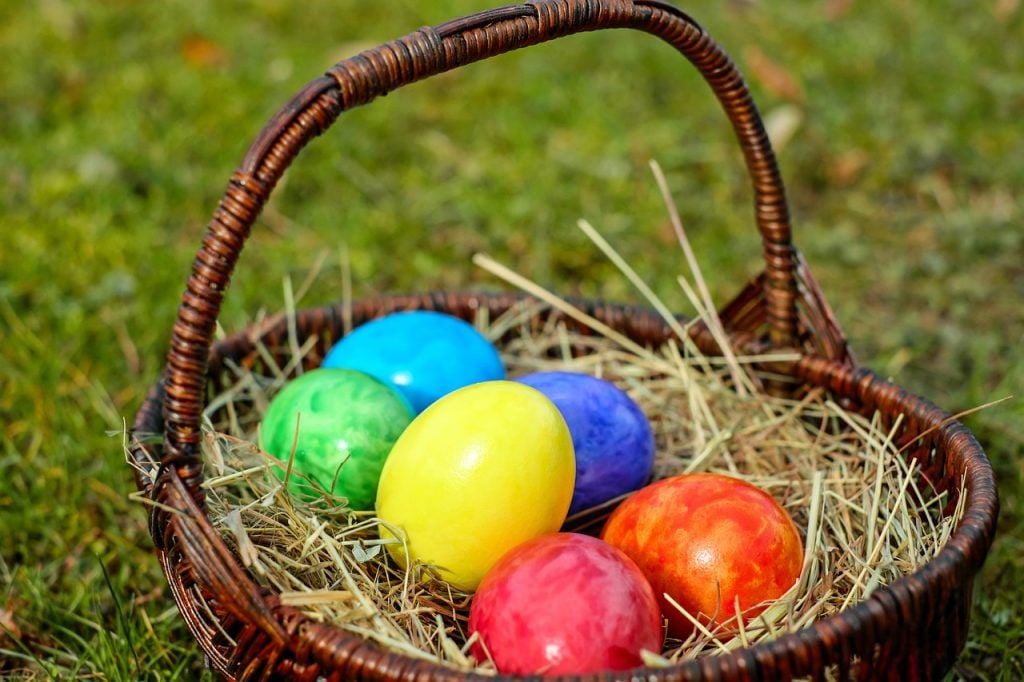 Semana Santa: One of the oldest Easter traditions
When it comes to Easter traditions, Andalusia in Spain has one of the oldest and most intense Easter traditions. Seville, Granada, and Malaga celebrate this tradition in a big way, and even the Hollywood star, Antonio Banderas, takes part. Seville, in particular, takes this tradition incredibly seriously. Each of the 52 church brotherhoods in the city takes part in processions with marching bands and brotherhood members wearing traditional robes and masks of penitence, while volunteers carry traditional floats with candles and Baroque statues depicting the Easter story. Seville gets incredibly crowded, so if you're there for Easter and feel like you need to escape the crowds, this villa with a pool is perfect for a family getaway just outside the city.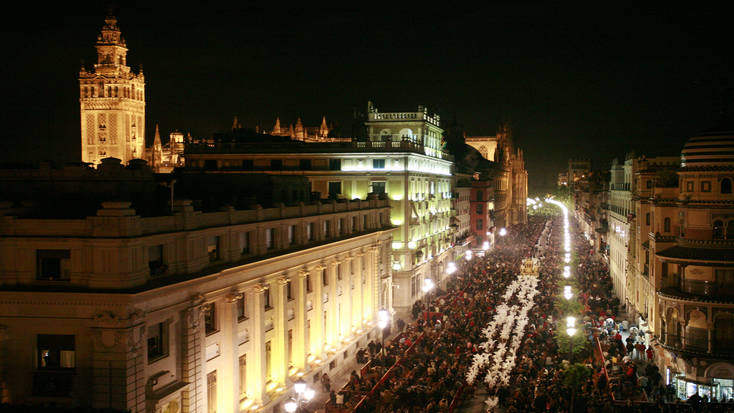 Visit Germany and see their unique Easter tree decorations
While the majority of countries that celebrate Easter around the world hold the almost obligatory Easter egg hunt, in Germany, it's a bit easier to find a stash of Easter eggs, as multicolored eggs are used as Easter tree decorations. Lining the streets, in certain parts of the country, you can expect to see hundreds of colorful eggs decorating the town. Why not get involved in this fun tradition, and book an Easter getaway for the family this Easter?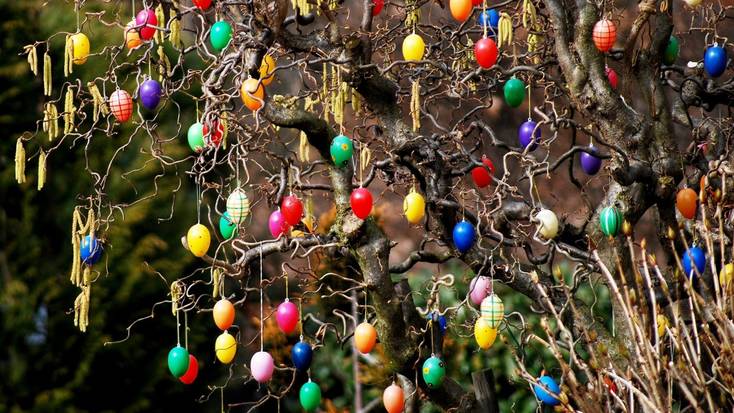 Things to do in Bermuda at Easter: Traditions in the North Atlantic and Bermuda vacations
Easter food plays a role in the Easter traditions in Bermuda. Vacations here are already pretty unique, but Easter has its own nuances as well. On Good Friday, locals celebrate by flying kites and then tucking into codfish cakes, and hot cross buns. Hot cross buns, made famous by the nursery rhyme, are actually a very popular snack in the UK at this time of year, and these Easter traditions are said to have been brought over to Bermuda by a British teacher. Explaining the ascension to a Sunday school class, he used kites and hot cross buns to illustrate the tradition, and it has since become an annual celebration. Plan a Bermuda vacation and see for yourself!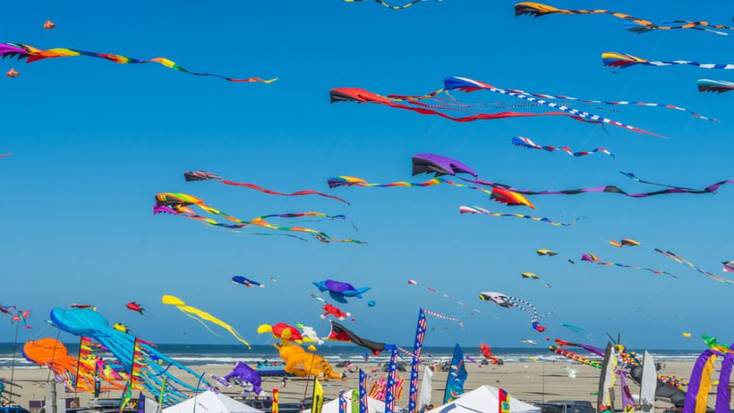 Plan a trip to Corfu for some Easter pot throwing!
One of the famous stereotypes that people may have about Greece is plate and glass smashing for celebratory purposes. While this certainly was commonplace in the past, it's now reserved for occasions such as weddings, and plaster plates are more likely to be used. However, if you spend Easter on the Greek island of Corfu, holidays here will give you the chance to see one of the messier Easter traditions out there. On the morning of Easter Saturday, locals throw pots, pans, and other such earthenware from their windows. There are several ideas as to where this originates from and why it happens, but needless to say, the streets end up with an awful lot of broken crockery!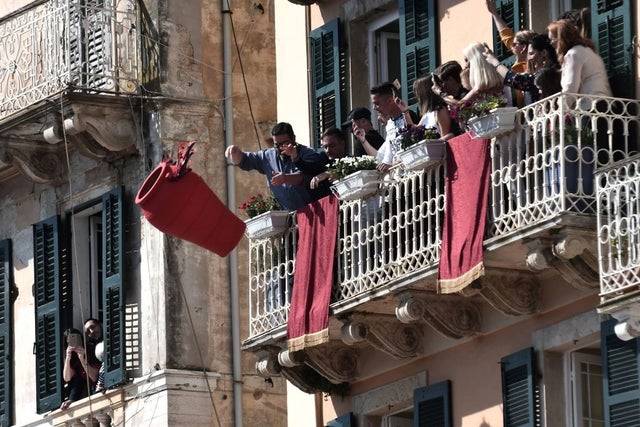 Scandinavia's Easter traditions
Scandinavia's Easter traditions are very reminiscent of Halloween. Children dress up as Easter witches with colorful headscarves and long dresses. They go from house-to-house trading paintings and drawings in exchange for candy. If you spend Easter in Scandanavia, a stay in one of our incredible, secluded rentals, such as this vacation rental near Kiruna, Sweden, perfectly placed to see the Northern Lights, or a stay in the charming Dalarna will make this a vacation that'll live long in the memory.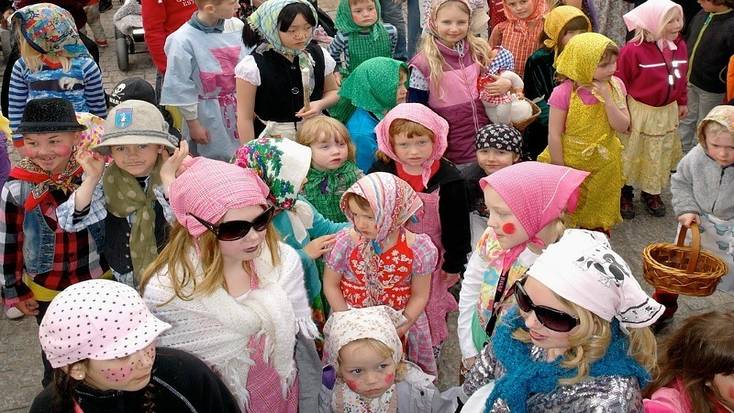 Russian Easter Food
Russian food might no be the first thing that springs to mind when you think of Easter food. Unsurprisingly, it's probably chocolate and candy we think of what with all the Easter egg hunts. Russia has a traditional way of serving their Easter meal, however. Russians serve their Easter meal with a knob of butter shaped like a lamb. This dates back to an ancient belief that Satan could disguise himself as any animal, except lambs due to the religious connotations surrounding them and Jesus, and it's now an old omen that seeing lambs brings luck.