We have some exciting news for you! Glamping Hub has teamed up with DreamWorks Animation and Universal Pictures Home Entertainment to celebrate the Digital, DVD, and Blu-ray release of their new film The Croods: A New Age!
You could win a $750 Glamping gift card to enjoy your own wild family adventure, in a treehouse just like The Croods and The Bettermans from the Croods 2, The Croods: A New Age. And you'll also be sent a digital copy of the full movie to watch!
How to win a travel gift card of $750?
To win this incredible prize, we want to know a memorable or funny story from a wild outdoor adventure that you shared with your family. The story can feature as many family members as you want, maybe an encounter with a wild animal, or the time you discovered a new world! We want to hear them all!
Glamping Hub will be scoring the stories on creativity, originality, and sense of adventure.
Remember, it must be something that you are happy for us to share on social media or a blog in the future. You can find more information, including the terms and conditions here.
So, who are The Croods?
They consider themselves the first-ever family. They have survived their fair share of life-threatening disasters including, escaping prehistoric beasts and navigating their teenage daughter's relationship with her new boyfriend, (whose best friend is his pet sloth), they are now on another fun family adventure to find a new and safe place to live.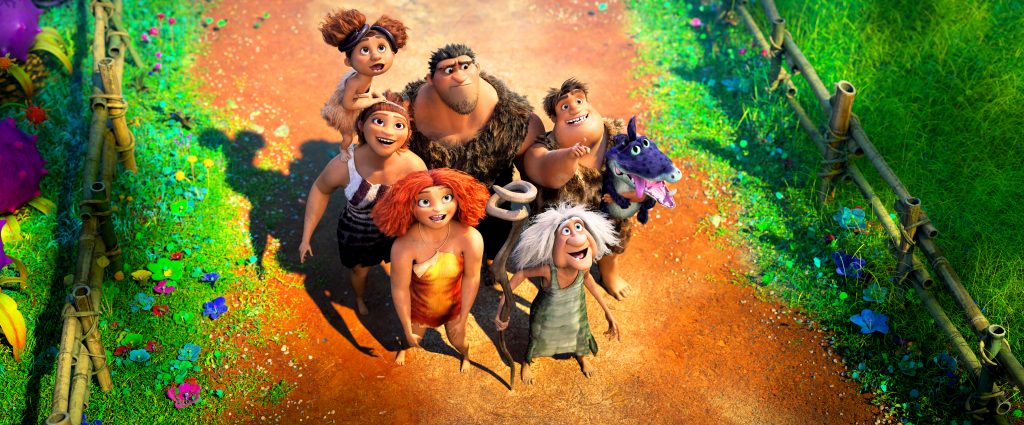 What do The Croods find?
A more modern world! A paradise with an incredible treehouse, beautiful new wildlife, and another family! The Bettermans – "emphasis on the Better!"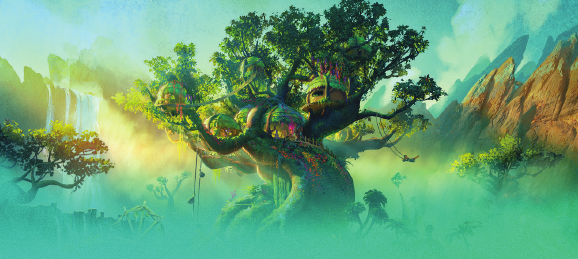 The Croods and The Bettermans are worlds apart and live very different lives. Spending time together starts to cause some tension over whose approach to family is right. But, just when things are at breaking point, a new threat forces the families to embark on a wild outdoor adventure together!
Discover The Croods' wild family adventure yourself!
We've told you so much already! Check out the official trailer of The Croods: A New Age below, or even better, #CroodsNewAge is available on Digital now and Blu-ray & DVD tomorrow [Rated PG]!
Finding your next family adventure
If you're already thinking about where you could travel to with your family if you win, check out Extraordinary Family Glamping Ideas, or Unique Family Vacations: Treehouses for Glamping with Kids.
And if you've only just heard about glamping and want to know more, take a look at What is Glamping? A History of One of 2021's Top Travel Trends.
We've got so many great family vacation rentals to choose from, the hardest thing is choosing which one to try first!