Glamping Hub is a family, we share a passion for getting back to nature—in style. During times of crisis, we have been overwhelmed with gratitude for the support of our community. We wanted to reach out to some of our leading hosts and community members so we can understand their response to the crisis as well as the measures in which they are taking, to prepare for the upcoming months.
We wanted to understand if the outdoors would be the right fit for travelers post-self-isolation. Robert Frisch from Firelight Camps explains, "In these times, many people are craving an escape, a reconnection with nature, and a change of pace. Spending the day on the trail, the evening around a fire pit, and the night in a beautiful safari tent in the woods is a great way to achieve all three!"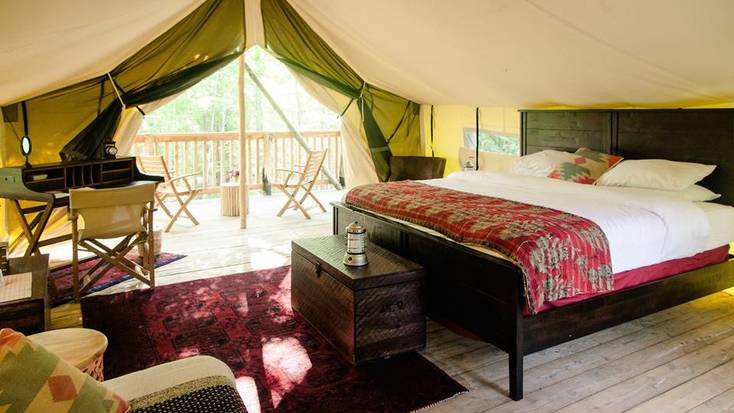 The sentiment is shared with Steph Curtis-Releigh an Editor from Glamping Business USA; "People have spent weeks indoors, spending too much time looking at screens! We are desperate to reconnect with nature and to be free to roam and heal. Glamping offers people the chance to go deep into nature again and be reassured that while our worlds have turned upside down, Mother Earth has been busy doing her thing. Importantly, people will not want to gather in busy places for quite some time, so glamping offers the perfect peaceful getaway."
"Plus, with the planet's recent reduction in pollution, Mother Earth has never looked more beautiful! She's given us a second chance to appreciate the outdoors." (Quote box- HoneyTrek travel)
A key consideration is a way in which guests will expect hosts to facilitate check-ins moving forward and steps hosts will take in order to secure safety and minimal contact. The campspot team explains, "With the recent release of our express check-in feature within our reservation software, we have eliminated touchpoints for guests and provided electronic signature capabilities to our customers at no cost. Beyond the development of this timely feature, we have remained responsive to the business challenges facing our customers and launched a training webinar series to provide greater resources during this difficult time. As society reopens, campgrounds and RV parks will serve as critical safe havens where campers can vacation responsibly and enjoy outdoor recreation. Campspot will be there every step of the way to continue empowering our partner campgrounds as we adapt to what lies ahead together." 
On Glamping Hub, we are encouraging our hosts to date their listings and policies to highlight the protocol that they are following.
Georgia Glamping explains how the focus will be on cleaning procedures; "We are following an even more stringent cleaning and sanitizing policy, all of our staff are wearing PPE when cleaning accommodations, we are leaving more time in between each new guest and we have moved to a contact-less check-in procedure."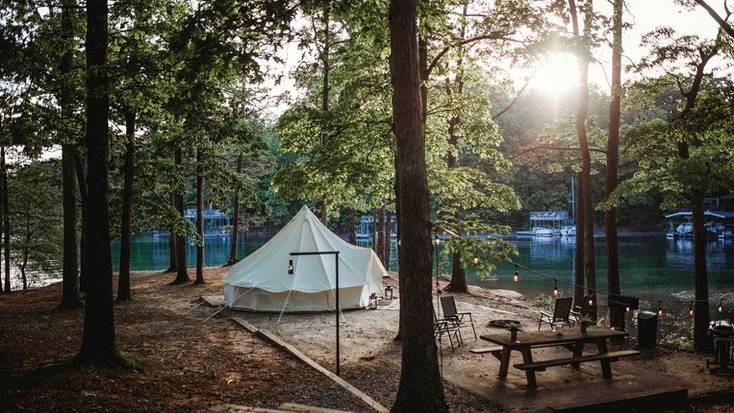 Robert Frisch from Firelight Camps explains, "We are doubling down on our commitment to helping our guests connect with the natural world around them. We will be making some minor changes to our breakfast program, bar, and live-music series to make sure we provide a safe environment, but the core experience of a stay at Firelight will remain unchanged."
Our friends at Georgia Glamping have been closed from March 23rd – April 30th but some early indicators are showing that it is going to be a popular option; "We are allowed to open on May 1st but have not been allowed to announce it publicly as of yet. Even without announcing our re-open date, we are already at 60% occupancy in May with all weekends being booked."
Kamgrounds Enterprise has also seen a similar interest; "Our interest and requests for reservations in our Glamping accommodations are as high as ever for the summer season.  Specifically this year as a result of the COVID-19 outbreak and subsequent stay at home orders, we are talking to both new and existing guests every day that really want to safely escape to the outdoors and enjoy the fresh air.  Additionally, we are getting reservations requests from first-time guests who have never taken a Glamping vacation who have been working overtime in the front lines of either health care, grocery, or public services that are really ready for a holiday with their families."
Whilst existing operations will be keen to make changes and amendments to secure the way in which they operate, the consideration that Glamping as an industry will experience a boom is another possibility, as Josh Bell from Eco Structures explains, "For the last 15 years, Eco Structures has focused on designing and manufacturing luxury Glamping Tents and Cabins that consistently WOW guests and allow operators to introduce successfully add Glamping accommodations to their existing locations or build entire new locations and brands around our products.  From our current conversations with operators and developers, there is a growing desire to build new Glamping retreats in even more remote locations to give guests a truly unique opportunity to escape and safely enjoy the outdoors with small groups of family and friends as a result of the many impacts COVID-19 has had on our communities."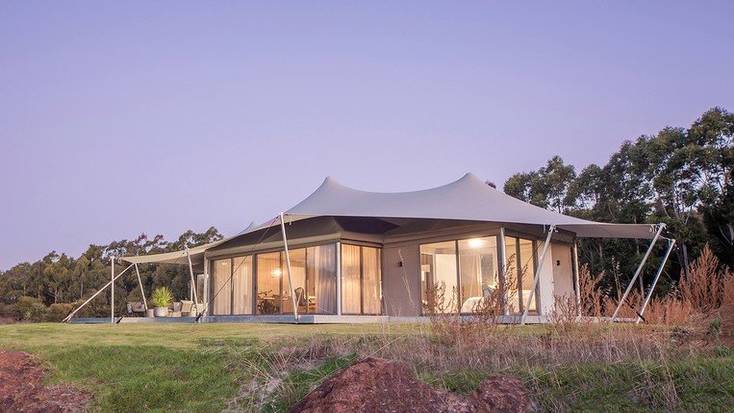 Nicole Loffier owner of Nomadics Tipi Makers explains perfectly why the out-doors will be a perfect post-isolation fit; "We will need to recover from the stress and worry that we have been living with for these past months. To get out of the house, out of the city, and to get into the peace and tranquillity of nature will help us rest and relax and hopefully, we realize how precious it is to breathe clean air, taste clean water, and enjoy the sunshine."