Meet our Final Health Care Worker Winner!
We are proud to announce our Final Health Care Worker Winner as part of the Glamping Hub Gift Card Giveaway. COVID-19 is still affecting thousands of people across the globe and Health Care Workers are continuing to work incredibly hard to help tackle this virus and provide help, and support to all those affected. We are delighted to share the story of our final health care worker winner with you. An incredible ICU Registered Nurse who has faced some of the most challenging times, all in the first year of her career.
Blaine, ICU Registered Nurse, New Orleans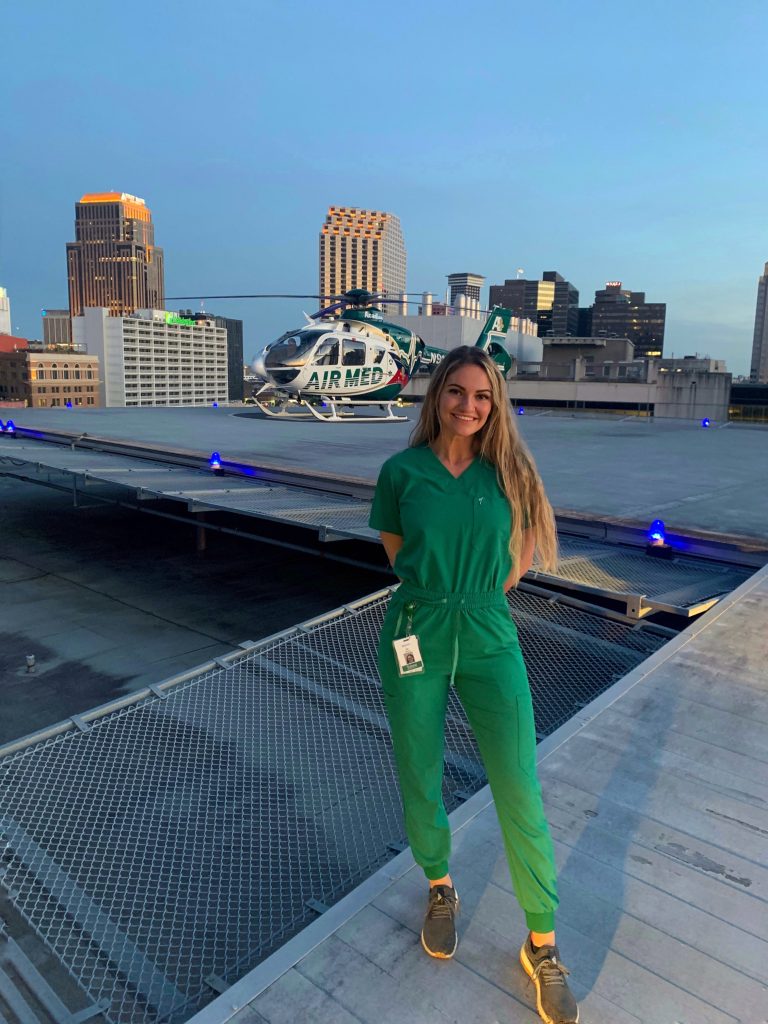 Blaine has been an ICU Registered Nurse for a year. She graduated school in May of 2019 and moved from Texas to New Orleans to begin her first job as a nurse. She float between 5 ICUs and cares for a wide variety of critical patients from all different backgrounds.
Blaine was nominated by her dad, David, who describes Blaine as a hero who deserves applause and a thank you. David shared such an emotional and raw story about how COVID19 affected Blaine and her hospital. After reading it, we could not agree more, we knew we wanted to give Blaine that huge thank you that she so rightly deserves. Check out her nomination here.
Blaine graduated nursing school in May of 2019 and received her Registered Nursing license in August of 2019. She moved from Dallas to New Orleans to begin her career as an Intensive Care Registered Nurse. After precepting, she was on her own as an ICU nurse on January 1st, 2020.
Three months later, she was thrown into taking care of the most critical Covid patients in the most critical city, where some of the first outbreaks of the virus occurred in the United States. She ended up getting coronavirus from helping them (and due to a lack of PPE). The nurses who got sick only received 60% of their base pay while out sick and that amounted to cutting their checks in half. Her hospital lost a large number of RNs due to the company not giving nurses any hazard pay and all the staff bonuses and raises being taken away from them for the remainder of the year, leaving the ICU's very understaffed.
Blaine held strong and stuck it out as a new graduate nurse all alone in a new city. She provided excellent patient care to patients in their finals moments when their families weren't there to do that for them. She fought the fight alongside the patients and her coworkers who were getting sick and even had to treat some of her coworkers in the hospital all while facing great adversity and without appropriate compensation.
She faced a more emotionally trying time than most people will ever have to face in their workplace. Her unit had 5 covid patients die in one night, alone and without any family by their side. As a new nurse in the ICU, taking care of patients as critical as Covid positive patients with an extensive list of comorbidities is very challenging. She cried almost every day after work and felt taken advantage of and under-appreciated. I think she has not recovered and still feels that way to this day.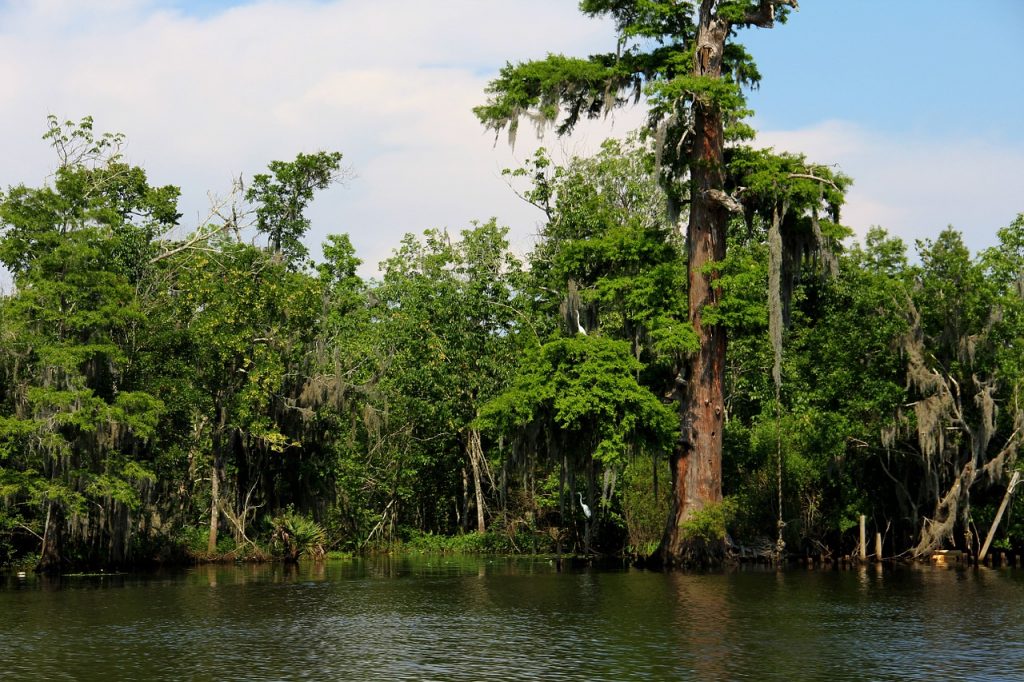 We spoke with Blaine about her winning our giveaway.
How do you feel about being nominated and now winning our $1000 giveaway? 
I could not be more excited and blessed. I was so excited when I got the email I almost cried. I am so thankful my dad nominated me. I absolutely love Glamping Hub too. Traveling is one of my favorite things and I can't wait to plan my glamping trip with my parents and sister.
How have the past few months been for you, particularly with the stresses of COVID? 
Things have gotten a bit better since the initial wave of COVID in March. Following Mardi Gras here in New Orleans, the situation quickly devolved with more and more patients being admitted with COVID. I remember coming back to the city after a trip to Mexico and an entire floor of our hospital had been transformed into a makeshift COVID ICU. Something that I was reading about only in news articles had quickly become my daily plight. My previous norms became obsolete and all the guidelines seemed to change as quickly as they were being made. Hallways became morgues and we couldn't do anything about it. To say it was stressful and emotionally, mentally, and physically taxing is a gross understatement.
Where is your dream destination? 
Oh my! I can't choose just one! I hope to travel the world. In my free time I have a guilty pleasure of making future travel plans. My top dream destinations are Peru, Ecuador, Columbia, many places in Africa, Scandinavia, Australia, New Zealand, and Oceania.
Do you enjoy being in and around nature? If so, tell us about your favorite place to relax, unwind, or explore in nature. 
Absolutely. My favorite place to explore nature is in the mountains. I love hiking, viewpoints, and unique landscapes. I love feeling secluded in nature and being able to see the stars at night.
Have you ever been glamping before, if so tell us about your experiences? 
I've been glamping in California, Oregon, and Utah. All three experiences were unforgettable. Glamping makes you feel so grounded and present in the moment. I can't imagine anything better.
Would you like to share your glamping trip with anyone else? If so who and why? 
I'd love to share my passion for travel and for glamping with my parents and take them overseas with me to glamp. They both work so hard and deserve some nature and adventure in their lives.
Glamping Hub is tremendously generous in giving away such incredible gifts to us healthcare workers who have been working so hard. Thank you so much Glamping Hub!
Congratulations Blaine!
We cannot thank you enough for all that you have done and continue to do. We are so pleased to be able to give you a $1000 Glamping Hub gift card so that you can take that important trip away to recover and enjoy travelling again.
Blanie´s story is honest and emotional and show us how COVID effects so many people in different way. Our heart goes out to all the Health Care Workers around the world who´s important work saves lives. We are forever grateful for what you do and the sacrifices you make for others.
Remember to stay safe when traveling and keep up to date with the latest rules and regulations of the places that you are traveling to and from. Visit the WHO website for general advice on how to keep safe. They also have advice on how to stay mentally healthy whilst dealing with COVID and some common FAQs for traveling safely.
You can find more about our other winners here.