Don't know your ADRs from your OTAs? Need a glamping jargon buster? Don't worry, you're not alone. Like any trade, hospitality and glamping have their own jargon which is widely used by people that work in the industry. There are lots of terms and acronyms that get thrown around the industry that can be confusing. This handy A to Z glamping jargon buster will help get you up to speed with the language of the glamping industry.
General hospitality and glamping jargon:
Even though you might be familiar with some of these terms, it's a good idea to keep this jargon buster on hand just in case.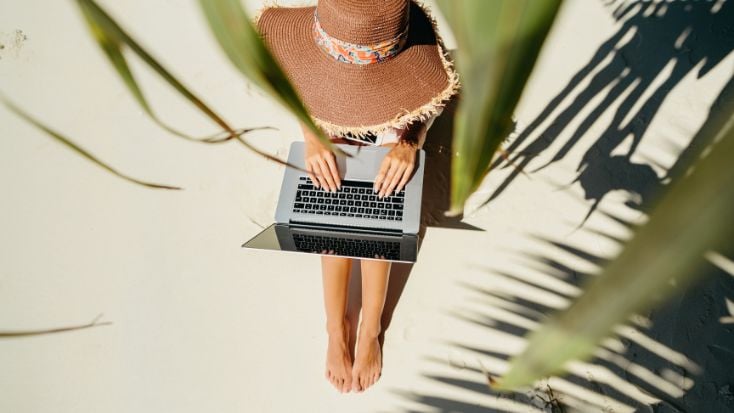 ADR: The average daily rate is calculated by dividing total room revenue by the total number of occupied rooms over a given time period. It is primarily used to compare similar assets and gain a better understanding of pricing strategy.
Agent: Someone who has been given the authority to act on behalf of another.
Amenity: An item or service provided by the glamping host to guests or groups, ie. toiletries, tea or coffee facilities, bath towels, and linen.
Allocation: Typically refers to the distribution of rooms.
ARI: Availability, Rates, and Inventory.
Best Available Rate (BAR): A pricing system used by hotels to determine a room rate based on demand and occupancy.
Booking Window: This is the time that passes between when customers book a stay and when they arrive.
Booking System: An online booking engine is a reservation management system or app that hotels, glamping owners, bed and breakfasts, vacation rentals, and other accommodation providers use to take reservations through their websites, social media accounts, or other marketing channels.
Booking Engine: Typically, it is an application or piece of software whose main job is to gather customer credit card and reservation data and link it with other hotel administration tools like Property Management Software (PMS), channel manager, Central Reservations System (CRS), or payment gateway.
B2B: Business to Business.
B2C: Business to Consumer.
Channel Manager: A channel manager is a piece of software that streamlines consumer information, inventory (the number of open rooms), and accommodation rates in real-time. A hotel channel manager operates by synchronizing all important data, such as the number of available rooms and their rates, across all OTAs.
Calendar sync: This allows you to connect your online calendars and display your availability accurately across multiple channels.
CMS: Content Management System (used to update websites)
CRM: Customer Relationship Management is a system that includes automated programming for pre and post-stay elements, as well as loyalty programs, etc.
CRS: Central/Computerised Reservations System is a system that facilitates the booking of rooms.
ETA: Estimated Time of Arrival.
ETD: Estimated Time of Departure.
Extranet: A secure connection established between two companies' intranets. OTAs (online travel agencies) commonly use this to allow hotels to maintain their rates and availability while also receiving reservations.
Intranet: A private computer network that uses the Internet to securely share information within an organization.
iCal or iCalendar: Provides a streamlined and user-friendly calendar that enables you to report information on the availability of a particular type of accommodation for a set period of time.
KPI: Key Performance Indicator is a target against which success can be measured by the number of confirmed bookings, cancellations, or review scores, for example.
LOS (or Length of Stay): The duration of a guest's visit.
No-Show: Term for reservations where the confirmed guest does not show up without contacting the glamping host or hotel to cancel or amend their booking.
OTA (or Online Travel Agency): OTAs are online travel agencies whose websites allow customers to book a variety of travel-related services directly through the Internet. Online travel agencies are becoming increasingly popular, especially in the last-minute segment and due to the widespread use of smartphones. Today's consumers are always on the go, so the benefit of a booking engine and the reservation solutions provided by OTAs is that they provide instant payment and booking confirmation.
Pax: Number of people.
Payment Processor: Hotels or glamping hosts can accept credit and debit card payments with the help of a payment processor.
PMS: The acronym PMS is commonly used to refer to property management software. It contains all of the information about clients, rooms, and revenue.
POS: A point-of-sale system, sometimes known as a POS system, is a device that can be used for retail transactions. It is primarily used as a tool for processing payments. Still, it offers considerably more functionality than a traditional cash register, including the ability to process various payment methods, access key information, checks inventory, and more.
Room Inventory: The volume of rooms available to be sold.
SEO (or Search Engine Optimization): SEO is an abbreviation for search engine optimization, which is a set of practices aimed at improving the visibility and positioning of web pages in organic search results. Because organic search is the most common way for people to discover and access online content, having a good SEO strategy in place is critical for increasing the quality and quantity of traffic to your website.
Upsell: Process of providing a guest with additional services or upgrades for a fee (often at the point of purchase or upon arrival).
Jargon Buster for Rates
In the hospitality industry, there is a lot of jargon. It's not always easy to understand, and you may require assistance to get through all of the different expressions. As an example, consider all of the rate types with various names. Check out our rates jargon buster below.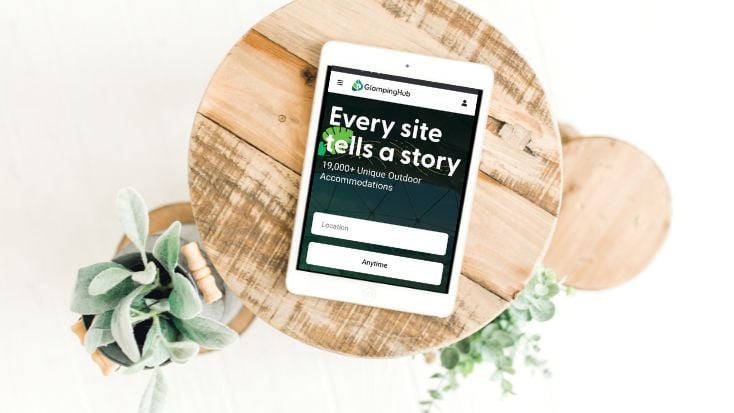 All-Inclusive: An all-inclusive rate incorporates more than just the price of accommodation into the price per night, but also three meals per day, services, and activities.
Corporate Rate: A special reduced rate for guests staying on business under negotiated terms.
DBB: DBB is a rate that includes dinner, bed, and breakfast.
Full Board: A full board rate includes bed, breakfast, lunch, and dinner.
Group Rate: Group travel at negotiated rates (usually lower than standard rates).
Half Board: A half board rate includes bed, breakfast, and either lunch or dinner.
Net Rate: A wholesale rate to allow a third-party markup.
PRPN: Per toom, per night.
PPPN: Per person, per night.
PP: Per person
Room Only: A rate for the room only, no extras included.
Rack Rate: The rack rate is generally the standard, non-discounted room rate.
Glamping Accommodation Jargon Buster
Glamping, or luxury camping, is an excellent option for a staycation. It combines the thrills of camping and outdoor living with many of the creature comforts you'd expect from a hotel or bed and breakfast. However, with so many different types of glamping accommodations available, it can be tough to know which is which. We've compiled a jargon buster of the most popular glamping accommodations below.
Bell Tents
Glamping with bell tents is becoming more popular. Bell tents, which are typically made of canvas, are circular with supporting poles in the room. With a spacious interior and enough sleeping space for a group, these are ideal for those who want to reconnect with nature in a more traditional way while enjoying the comforts of home.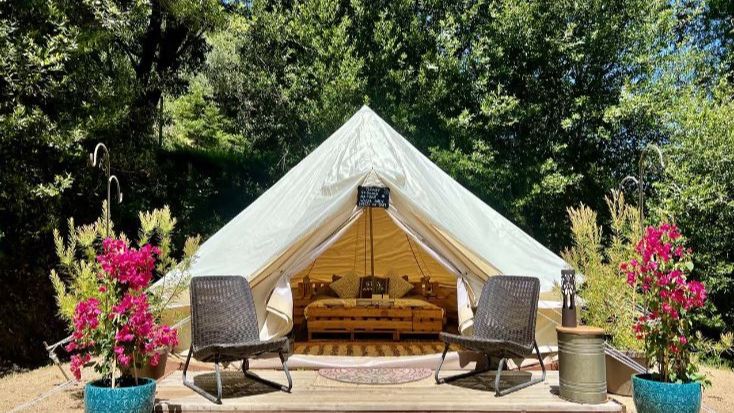 Safari Tents
Safari tents have been around for hundreds of years. They have been used as portable lodging by kings, nomads, and hunters. Safari tents are now mostly used for luxury African safari trips and, more recently, for glamping getaways. Luxury safari tents are large, rectangular structures with a framework of aluminum or fiberglass poles and, on occasion, a platform or hard flooring. The walls and peaked roof are typically made of a lightweight but weather-resistant and long-lasting canvas-like material.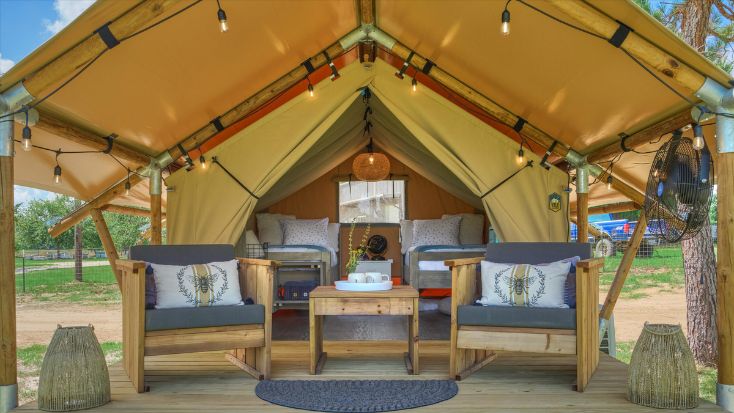 Glamping Yurts
A yurt is a circular, portable structure made of wood and covered in fabric. They originated in Mongolia, where nomads have used them since the 13th century. They can accommodate the entire family, are simple to set up, and are extremely well insulated. These one-of-a-kind structures offer a comfortable and secluded setting for incredible outdoor adventures.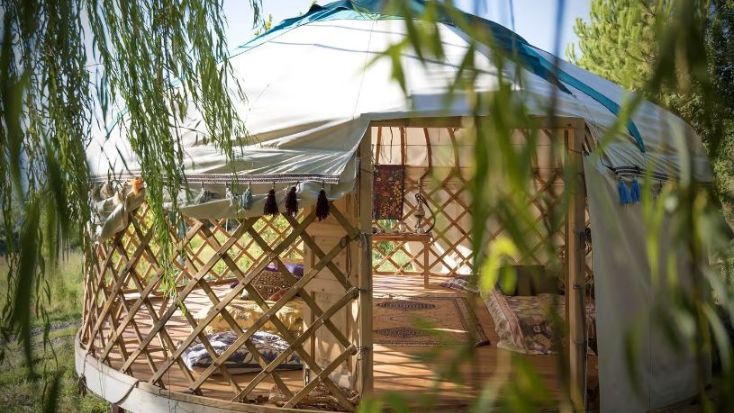 Tipis or Teepees
Glamping tipis or teepees were developed for the nomadic lifestyle and are cozy, comfortable, and simple to set up. It's made of wooden poles tied together at the top of the structure, with a durable canvas wrapped around the poles and a hole at the top to let the smoke out, as well as a small door and a window. In the winter, a fireplace would heat the inside of the tipi.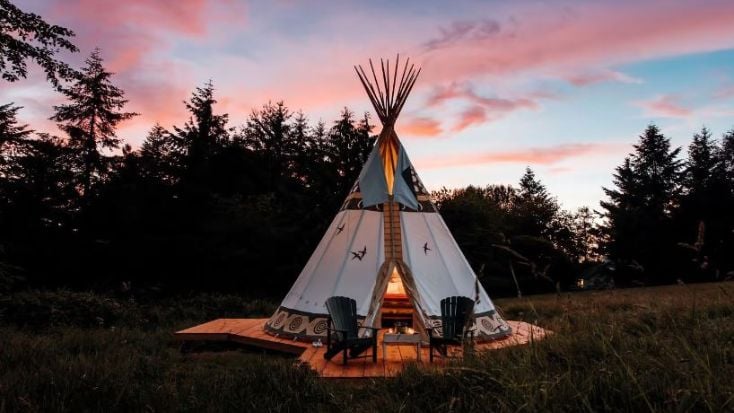 Tree Houses
Glamping tree houses come in a variety of sizes and materials, including wood and canvas. If you want to embrace your inner child and experience nature up close and personal, treehouse glamping can be a magical option.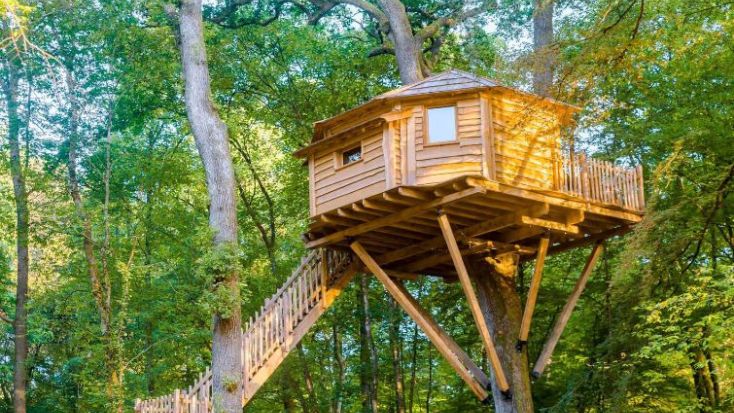 Tiny Houses
Tiny houses have grown in popularity in the last decade as people embrace a simple and minimal way of life that focuses on the essentials. The tiny house movement has creatively reimagined traditional home space. Each tiny rental is a one-of-a-kind living space that reminds you to live with only what you need and to prioritize what is truly important in life. Tiny houses can be very eco-friendly, even completely off the grid.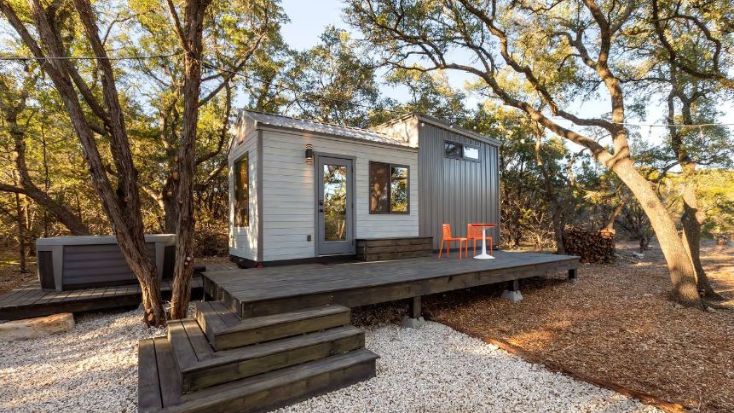 Glamping Cabins
A luxury glamping cabin is different from a standard camping cabin in that it has more or better amenities. Hot and cold running water, luxurious bathrooms, top-of-the-line beds, electricity, dishwashers, laundry facilities, and occasionally cable or satellite television will all be included. Glamping cabins are a far cry from the typical camping experience, allowing glampers to get back in touch with nature.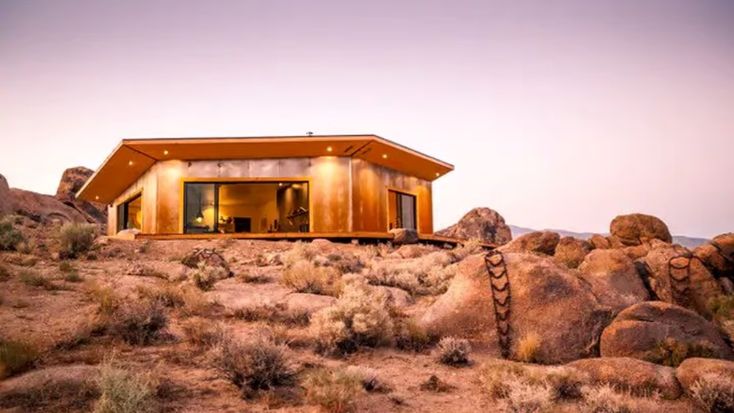 Glamping Domes
Domes are modern structures that provide a high level of comfort while having no negative environmental impact. They are dome-shaped and made of a combination of wood, iron, and canvas. The functionality of these structures allows them to be installed in the most scenic and unlikely dome locations, from mountain tops to oceanfront cliffs, making geodesic dome camping the ultimate experience.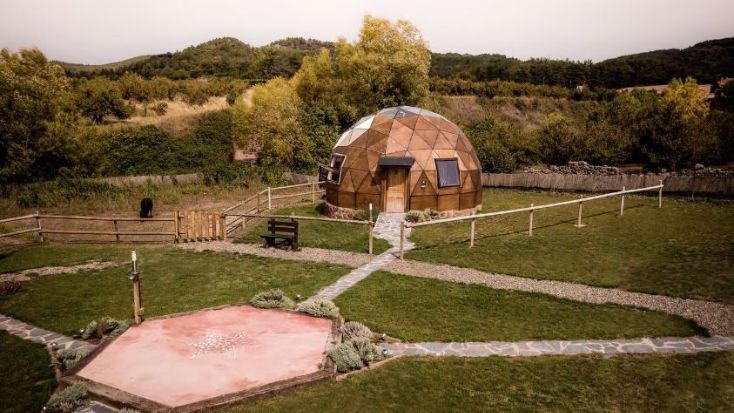 Bubbles
Bubble domes, also known as bubble tents, are modern structures where luxury meets nature. The majority of them are insulated with extra padding, providing protection from the elements and weather. Bubble domes are circular structures made of transparent material. They resemble bubbles and have a see-through top so that glampers can enjoy the views of the sky. They have a low environmental impact and provide comfortable and warm lodging.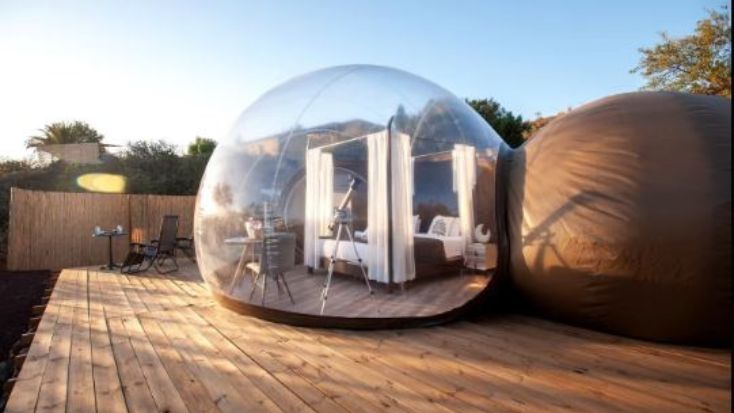 Develop with Glamping Hub
Starting a glamping business is a fantastic opportunity. You might not get everything right the first time, but you can keep refining and improving your business and guest experience. Glamping Hub can assist you by providing innovative and data-driven solutions. Our knowledge provides glamping business owners and potential investors with current, relevant, and industry-specific insights to help guide expansion plans. Contact us today to collaborate with Glamping Hub.