The glamping industry is one of the fastest-growing sectors in the travel industry, with more people looking to explore the outdoors and enjoy unique vacation experiences. Businesses looking to set up a glamping site, or incorporate glamping into their existing hospitality business have a variety of finance options available, but it can be difficult to know which one is right for you.
In the US finance options for starting or developing a glamping business can be categorized into three main groups – Inventory Financing, Debt Financing, and Equity Financing. We'll go through each of these briefly, walk you through how to decide which finance options are best for your business, and explain a little about how our new Revenue Share Agreement Model solves some of the common issues with securing finance for your glamping site.

Start a Glamping Site with Debt Financing
When we talk about debt financing, we are referring to traditional borrowing and repayment methods, e.g. a bank loan to cover the cost of setting up or expanding your business. These are usually fixed-term repayments with interest that allow you to purchase the land, equipment, or fund construction costs for example. Once you have applied for a loan and it has been approved, you will have the capital to make investments for your new glamping site.
Benefits of Debt Financing to Start a Glamping Resort
You have ownership
You have ownership of the investments you make and the debt. Once you have made the repayments to your lender, your contract ends. Unlike equity funding, you do not pay a percentage of your revenue to another person or entity.
Fixed repayments
Before obtaining your loan, you will discuss repayment options over a fixed period of time. This allows you to forecast how much principal and interest you will pay back, making it easier to budget and make financial plans. In general, this is helpful with your planning but it's important to consider the seasonality of glamping, and how to make the payments during a closed season. Check out how to prepare your glamping business for the off-season.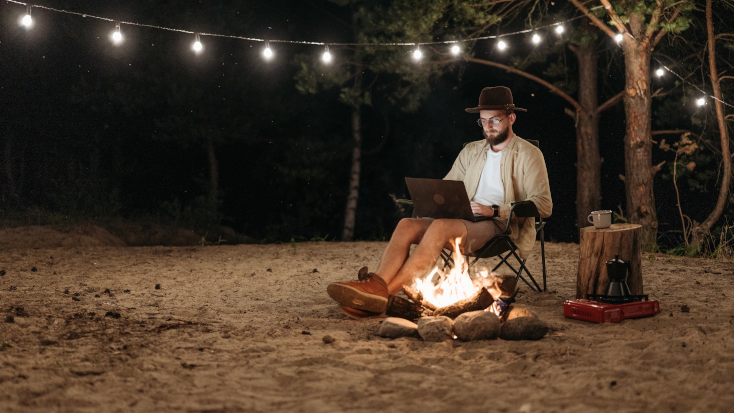 Problems with Debt Financing for Glamping Businesses
You have to find a lender who understands the glamping market and your vision
We know that glamping is one of the fastest-growing industries in the travel industry with exciting and innovative growth opportunities, but trying to convince your bank that they are investing in a low-risk business can be a challenge. Glamping is still considered to be a niche market with limited information about how it fluctuates, its size, and there is no standard return on investment calculation that traditional lenders can apply.
There is also some hesitation to invest in the travel and hospitality sector after the industry was shaken by COVID. This means that banks and other sources need to be educated and convinced that your business is going to be a success as well as, know the difference between traditional hospitality and glamping before they consider providing a loan.
It can be a very slow process and require multiple lenders
Traditional debt financing requires a lot of preparation with a long application and due diligence process. Not only will they need to understand the market, but you will need to build your business plan, explain how to overcome any potential issues, give detailed information about your decisions, and provide financial evidence that your business is going to succeed.
There is also complexity with exactly which part of your business the lender will fund. Some will fund fixed assets such as the land, the glamping structures, the furniture, etc, and others will fund some operational costs. Depending on your business goals and the amount you wish to borrow, you may need to source loans from multiple sources.
You may require a personal guarantee
Traditional lenders need assurance that you will be able to repay what you have borrowed and if for any reason that is not possible, they will need a way to retrieve the funds. This could be a personal guarantee on you or your family's fixed assets and can often be a hurdle for small glamping business owners.
Where to Apply for Debt Financing for Glamping
In the US, there are two federal options that may be able to help via SBA (U.S. Small Business Administration), or obtaining a loan or grant for your land via the USDA (U.S. Department of Agriculture). These can help get you started, but it is important to look locally for local credit unions.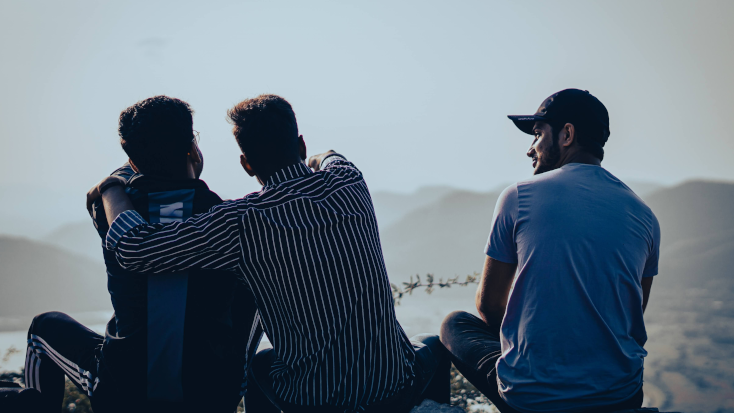 Equity Financing to Finance your Glamping Site
Equity financing is one of the most popular methods to build a glamping business and can come from a variety of sources i.e. friends and family, venture capital, or private equity firms for larger expansion. Equity financing is when you obtain funding in return for a percentage of ownership of your business.
Benefits of Equity Financing to build a Glamping Resort
It is faster to get funding through an equity partnership than through debt financing
This depends on where the funds are coming from, but it is generally a quicker process. Investors already have the capital and are looking to invest in exciting new or growing businesses. However, it's still important to find partners that will match your vision.
There are fewer repayment burdens which can ease stress during off-seasons
Repayment methods will be focused on revenue generated, rather than fixed payments with high interest. Equity partners become part owners of your glamping business, so they also want your glamping site to be successful.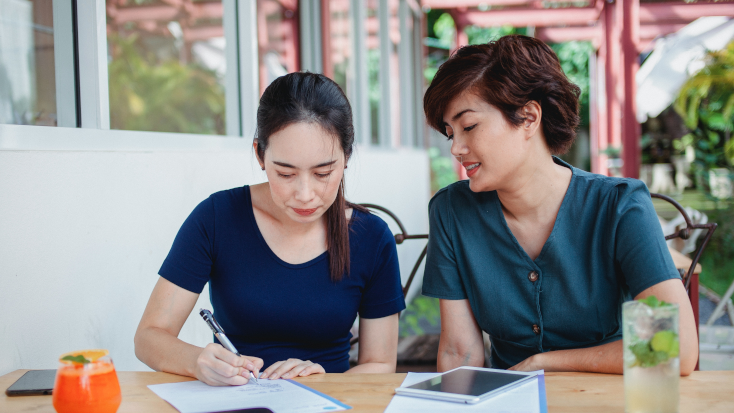 Problems with Equity Financing for Glamping Businesses
Establishing a good repayment and ownership structure
Having friends or family provide capital for you to expand or start a glamping resort can lead to uncomfortable conversations around how much of your business you would like to share, what happens should anything fail, and in which part of your glamping business will they have ownership. Do they want ownership of the land itself, or for the glamping tents you want to buy? Will they want to be involved with every business decision, or do you need to consult them monthly? Will they want any form of guarantee?
It becomes clearer with venture capital and private equity firms as they will inform you about which parts of the business and how much percentage they require to be accepted to their program. Some investors will assist with the operating side of the business and some real estate, others will simply want to invest in the land and are happy for you to shape your glamping site in your own way.
Before agreeing to equity financing with any potential partners, it is important to seek professional advice and ask these important questions.
You might need more than one source
This will depend again on how much you need to get started but having the total amount available to develop or start your glamping business means you may need investments from multiple sources. The more partners or owners you have in your business, the more complex it can become.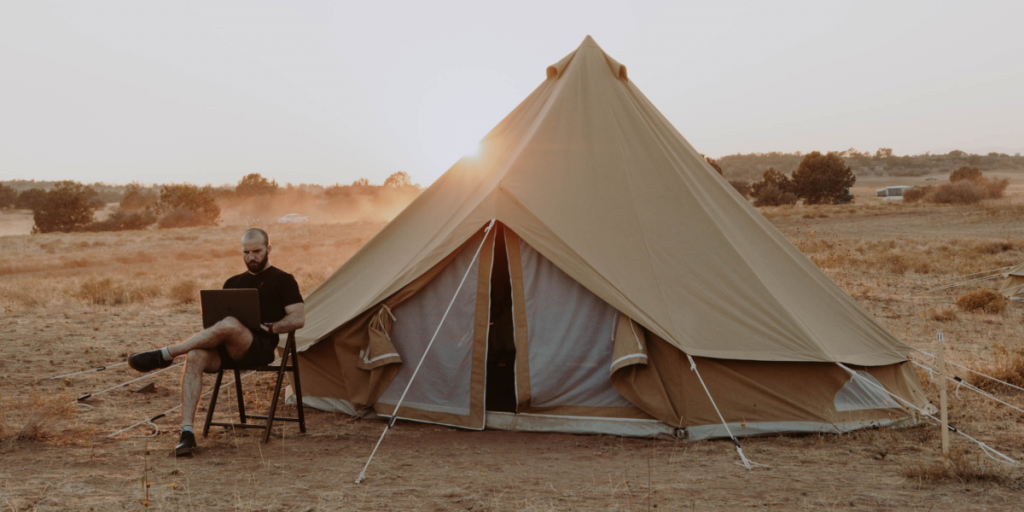 How to use Inventory Financing to Finance a Glamping Site
Inventory financing is becoming a popular method to finance your glamping site. A business or landowner who is looking to buy a glamping bell tent or geodome for example may not have enough capital to make the purchase from their desired manufacturer. An inventory financing company will agree to buy the physical, hard products (e.g. glamping structures, furniture, decking, no water or electrical) and pay the manufacturer directly, but the land or business owner will carry the debt. Repayment options are often fixed-term, rather than equity-based.
Benefits of Inventory Financing
Clear ownership of the glamping structures
The inventory financing company simply purchases the units, but you are the owner of the units and the debt.
The inventory financing option solves some of the confusion caused by the equity finance option. For example, you may have found an investor or bank loan that will help you purchase the land, but you still need additional funds to buy the glamping structures to put on your land and create the glamping business you want. Purchasing through an inventory finance lender gives you the equipment you need and ownership, without a long application process, or sacrifice of your revenue.
You don't need to sell your vision to the lenders
A big benefit of this finance option is that you don't need to sell your vision or try to persuade the lender to provide the loan. Inventory financing is aware of the growth and potential of the industry, and you carry the debt. It is your responsibility to ensure your choice of structure, and revenue forecasting is able to match the repayments.
Problems with Inventory Financing for a Glamping Businesses
Lender and manufacturer relationship
Some inventory finance companies will have a specific list of manufacturers and types of glamping structures that they will work with, which can be an issue if your vision does not align with their choices.
Repayment, interest, and guarantee are similar to debt financing and can vary
As you will have ownership of the debt, you will need to research the repayment, interest terms, application process, and any potential guarantees needed from each company as they will vary from lender to lender. They often only do a 'soft-pull' on credit to check your application which would not affect your personal credit.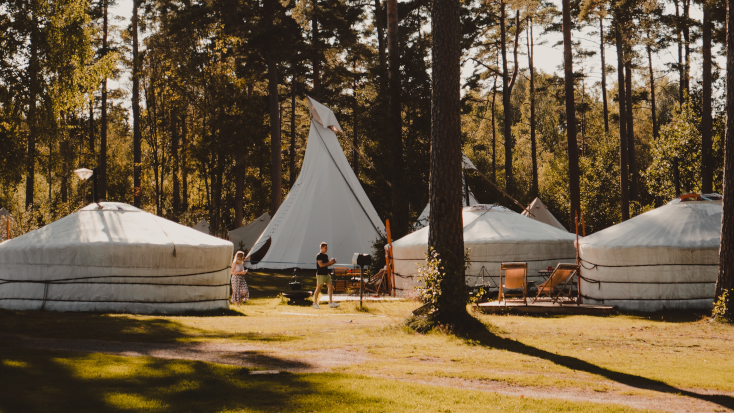 A Collaborative Method: Revenue Share Agreement
At Glamping Hub, we have spoken to our hosts and partners to discuss the challenges of finding financial options to develop a glamping resort. As you can tell, it can be a bit of a headache searching for the best finance options for your glamping site.
We have created a model that is a blend of equity and inventory that is quick, low risk and has clear ownership terms.
How does a revenue share agreement model work?
Glamping Hub works with secure finance companies to obtain loans to purchase the glamping structures you want, as well as cover the cost of deployment, installation, and other services included in our new program.
How do the repayments work?
We are not transactional like traditional debt financing or inventory financing, but equally do not have ownership over your whole glamping business or decisions. We will own the glamping units we purchase for you until the end of your contract.
We take a percentage of revenue that is generated on just the units we have purchased. This percentage and length of the contract are calculated based on the glamping units you choose and your expansion goals.
Is a revenue share agreement right for my business?
This is good for you if:
You already have the land and can fund other aspects of your hotel or hospitality business.
You want to own the structures at the end of your contract.
You do not want to carry the loan risk.
You want flexibility in choosing structures and manufacturers.
You want to focus on hosting and are happy to rent the structures until we transfer ownership to you.
You do not want to pay any upfront cost, want a low interest, and can pay back as you go.
This is not good for you if:
Want additional funding to purchase land or services, or amenities
Find out more information about how Glamping Hub can help you start your glamping business, and develop with confidence here. Don't forget to read some of our Host of the Month Stories to learn more about owning a glamping site.
Finance your glamping site and more with Glamping Hub
Glamping Hub is helping people who are interested in starting or scaling their glamping businesses with a complete package of funding and ongoing growth services including financing, marketing, and reservation management services. Contact us for more information.