Editor's note: Each month, we like to introduce one of our wonderful Glamping Hub hosts and ask what inspired them to create a glamping site. This month, we're showcasing Glamping Hub's Host of the Month for January 2023, Ken from Jonson City, Texas. What started as a love of glamping and interesting accommodations, soon developed into a unique lodging space in the Texas Hill Country. Ken and his team share a passion for nature and ecological property management, which glampers can enjoy when they stay in one of the luxury bell tents or the converted gypsy wagon.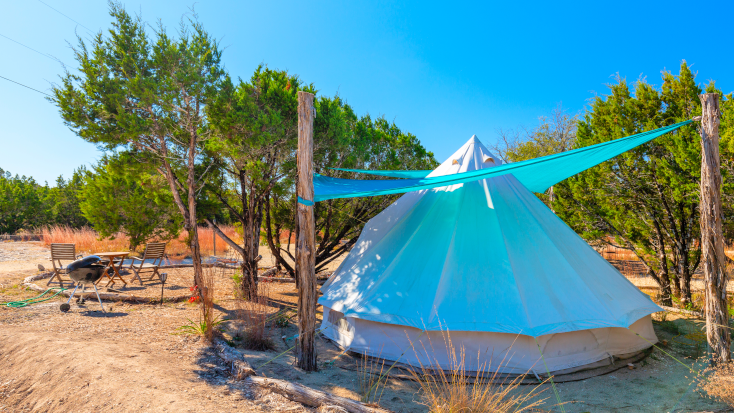 Tell us a bit about yourself…
I spent the majority of my career in IT consulting and staffing. Through a career coach, I discovered a passion and interest in creating a lodging destination in the Texas Hill Country. I'm a big fan of glamping, vintage RVs, and unique lodging types. The natural environment, the outdoors, and the ecological aspects of property and land management are really important to me. I love to travel and explore different parts of the world. To experience the environment through a local lens instead of staying in large chains or hotels and doing the most popular tourist activities.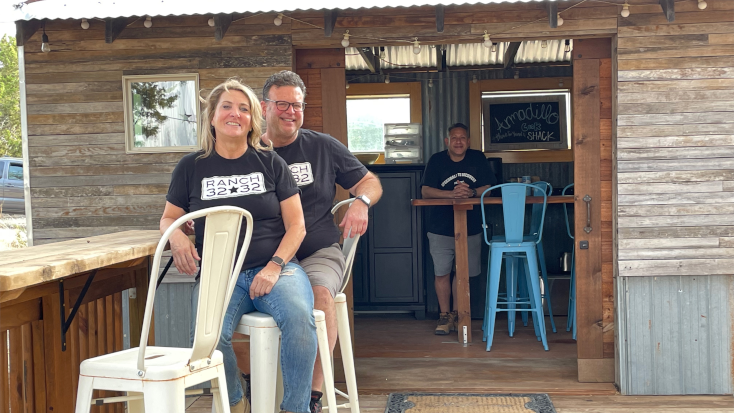 What attracted you to owning a glamping property?
The creative aspects of glamping and an interest in the outdoor environment really drew me in. Incorporating nontraditional lodging types with a small footprint also appealed to me.
Every glamping site has a special story, could you tell us about yours?
While renting the property out, on a more long-term basis prior to jumping into providing shorter-term guest accommodations, we unintentionally harbored a fugitive who owned a travel trailer restoration business. Luckily the law caught up with him! It was a bumpy learning curve and required a large cleanup effort.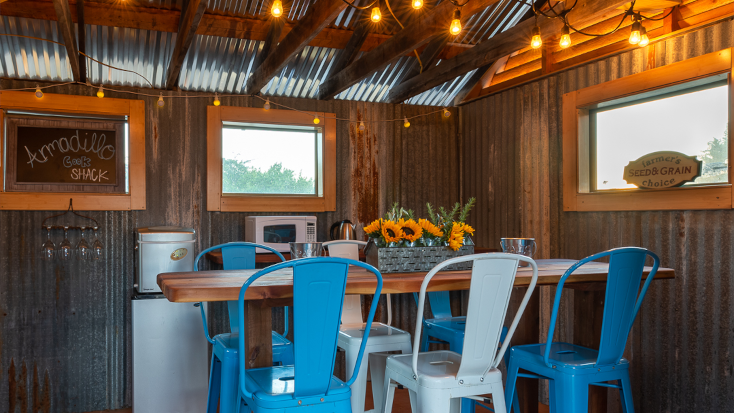 What are some of the challenges you face and what have you learned since opening?
There are a lot of them. We've faced septic issues, and well pump problems causing us to not have water. Some infrastructure and contractor issues resulted in encroaching on our neighbor's land. As well as placing electricity and water in very inconvenient areas on the property. Also, managing bookings and the backend functions of the business was a struggle until we incorporated booking engines and tracking software that made it easier to manage.
The biggest learning experience has been in getting the right team on board as it can make or break both the quality of guest experiences and really every aspect of running the business.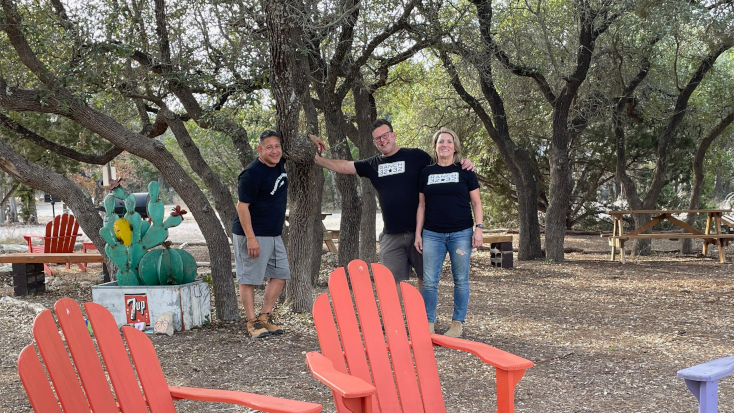 How was your first time hosting?
A little challenging! It took me longer than I thought to clean the unit and some guests had to wait 30-45 minutes while I mopped the floor and made beds. Thankfully, I've gotten much better at this!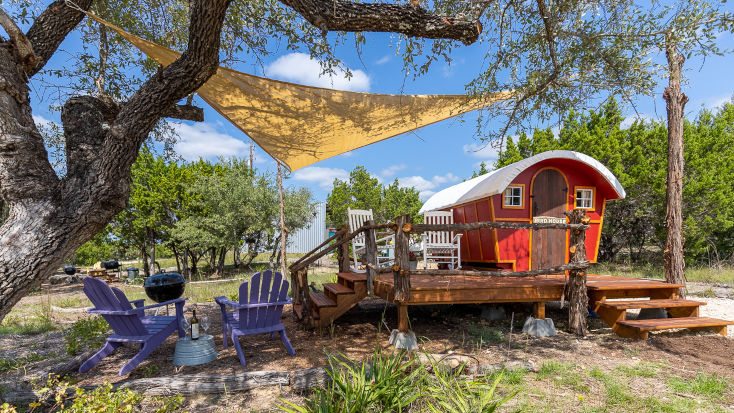 Can you tell us about your most memorable guest experience to date?
Being woken up in the middle of the night by a guest that needed first aid! After getting dressed, fetching the kit, and running to the glamping tent it turned out to be a small cut and something we could easily treat on-site.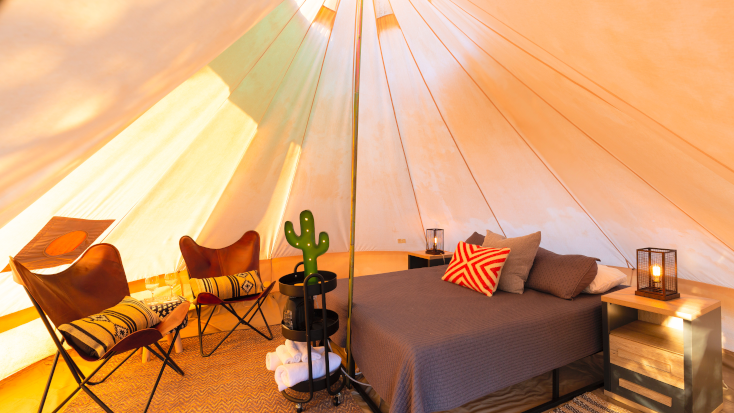 If you could have anybody stay at your accommodation, who would it be and why?
Willie Nelson and his band. It would be entertaining and interesting to hang out with one of our local musical icons.
Where is your ideal holiday destination? Other than your glamping property of course!
That is a long list since I love to travel! Eco lodging on Saint John, one of the Virgin Islands. Visiting the small towns and villages of Belize, Italy, Greece, and France. I'd also like to visit Perth in Australia.
What do you love the most about running a glamping site?
The guests and our team. It is great having positive interactions while providing a nice guest experience. The team collaboration and working relationships have been enriching, both to myself and the business.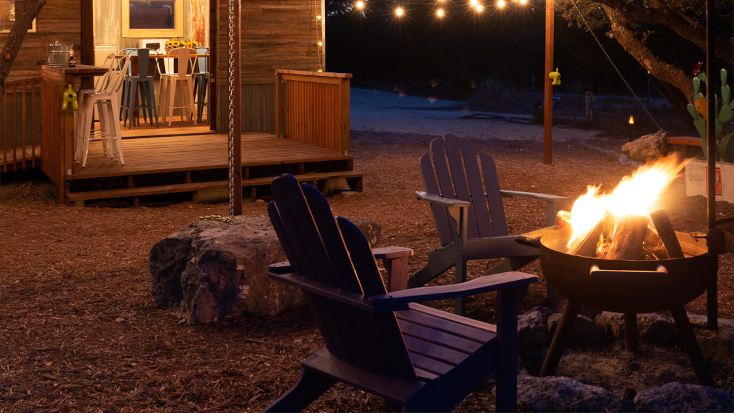 What advice would you give to anyone looking to start or improve their own glamping business?
Get the right team in place as you scale up. Keeping in mind that handling physical and structural problems, although a given, can be costly. Get good electric and plumbing contractors. Get a good booking engine and back-end support software once you have multiple units.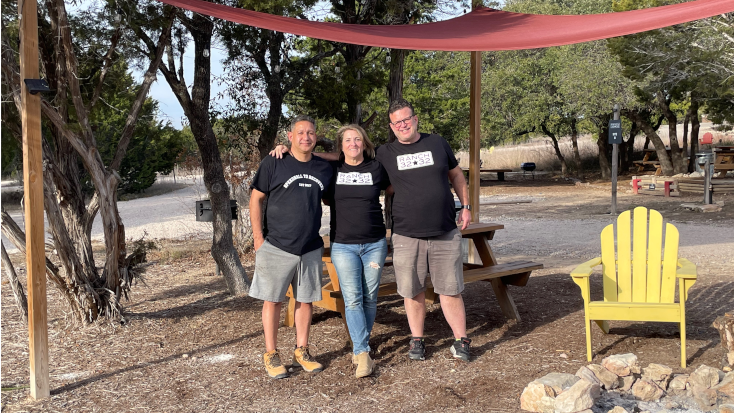 Our community of hosts means everything to us here at Glamping Hub, which is why we love to share their stories in our Host of the Month feature. If you love traveling with pets then this converted gypsy wagon, just 1.5 miles from the entrance to Pedernales Falls State Park is for you! Looking for an adventure-filled glamping getaway near Austin? Try this unique bell tent. Plan your next romantic retreat to this tent surrounded by the beautifully wild Texas countryside for an ideal glamping getaway!
Have you stayed with one of our incredible hosts recently and would like to nominate them for Glamping Hub's Host of the Month? Send us a message via Facebook or Instagram explaining who you've chosen and why!