Planning a glamping party can be made simple with a few key items, a pinch of inspiration, and a dose of creativity. All you really need is an outdoor space—no matter whether your own backyard or out in the wilderness—to nail the nature element. As for the rest? There are no specific rules. You just need to be inventive and resourceful, and all of the party elements will come together regardless if you're planning an anniversary or a glamping birthday party! Keep on reading for some top tips on how to plan the most perfect themed event for both adults and children this year with these DIY glamping ideas.
Rent a tent; glamping ideas for a unique party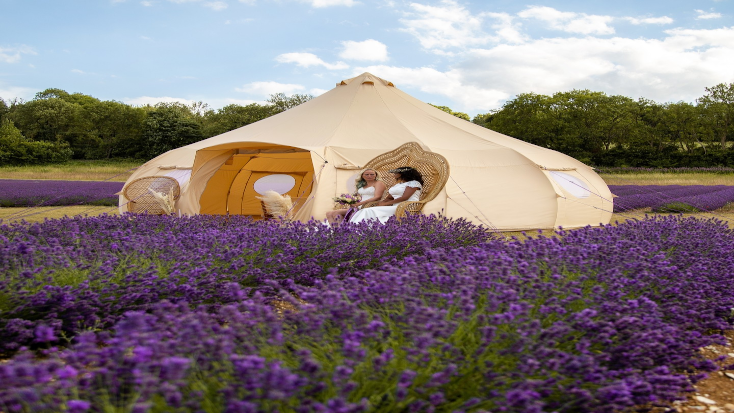 Renting a tent will truly transform your garden into the ultimate glamping site, and your level of commitment is sure to impress your guests. Boutique Camping, one of our classic glamping ideas, allows you to rent a tent and get it delivered right to your front door. They ship worldwide, so no matter where you're located, you'll be able to have the perfect set-up to make it really feel like you've gone glamping.
Theme the food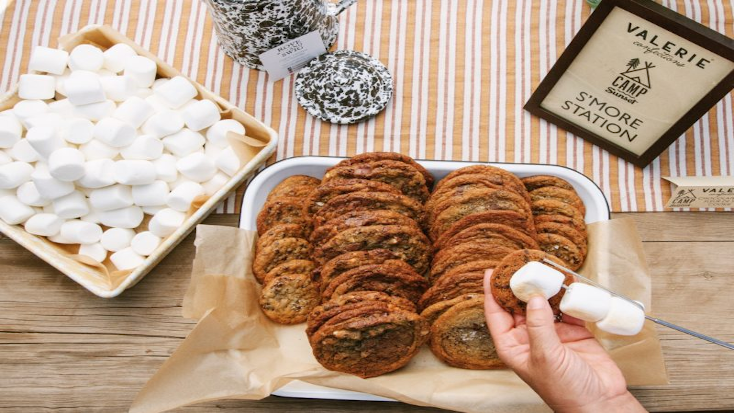 A s'mores station is always a good idea. Make sure to buy a plethora of marshmallows, Hershey chocolate bars, and graham crackers, as these are sure to be a big hit with guests. You can even add some extra ingredients to the station for a fun twist, allowing people to create their own special "glamping" s'more. Try anything from Reese's Peanut Butter Cups and other chocolate-based candies or cookies to other sweet treats like Nutella or honey.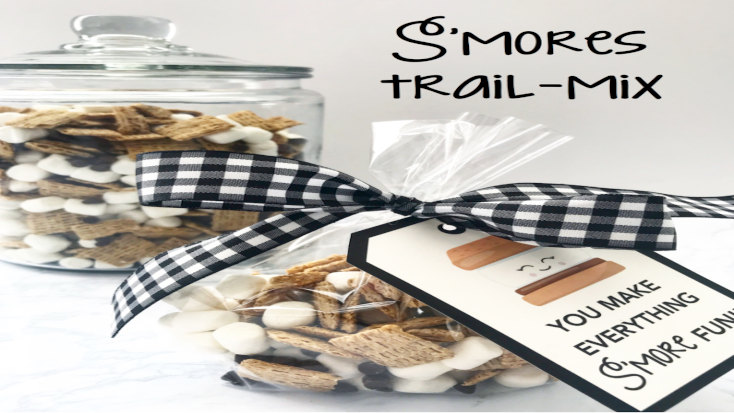 Why stop at s'mores when you can also have other s'mores-flavored snacks? This s'mores trail mix is just another easy way to stick with the party theme—same as a s'more—just mini!—but way easier to eat on the go. Check out this recipe, complete with free, printable tags in case you want to put this treat in separate little bags for each guest.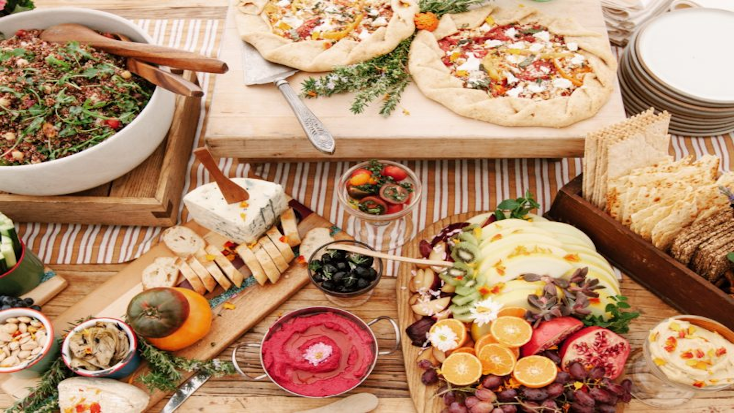 Make glamping invitations
Invitations are a vital step in party prep so that everyone knows you're throwing the best glamping gathering in town. If you're feeling creative, making your own invitations is the most wallet-friendly and thoughtful way to go. Make sure they stay on-theme and include all necessary information, especially if you'd like your guests to bring anything along before you send out your glamping invitations.
If designing isn't your forte, check out Etsy, where you can choose from a number of designs and edit them to personalize it for you and your guests. Our favorite route, however, is the eco-friendly, tech-savvy one—send an e-vite! The website Evite allows you to send the invitations directly to your guests' phones…for free!
Get creative
Get the party started with some glamping games that everyone can participate in. Set up multiple stations, so all of your guests can play at the same time. If any of your guests have a competitive streak, Twister is a sure winner! A can of spray paint is all you need for this acrobatic garden game, which is definitely going to pull in some laughs.
Another great game with a fun DIY element is dominoes. The fun, pre-party twist is you need to collect and paint stones like dominoes before you play. Most often lost on younger generations, this well-known game will bring back some great memories for you older guests and allow everyone to bond over teaching the rest of the group.
One last DIY game that is perfect for a glamping party is cornhole, a lawn game that will keep your guests competing and entertained all party long. The best part? With all of these different, interactive games and tasty snacks, your guests are sure to be off their phones and really creating some lasting moments with loved ones.
Our party picks
If you want to have your glamping-themed party go the extra mile, make a weekend out of it! Check out these perfect accommodations for the big event.
Located in Quathiaski Cove, British Columbia, this safari tent glamping site has the capacity for a group of 14 guests. This rental sits amid stunning woodlands and comes with a private hot tub to kick back and relax in when the games have finished and the night is winding down.
For an even larger event, this stunning vacation rental holds a staggering 34 guests. Set at the base of the Ruby Mountains in Nevada, your glamping party will have the most impeccable backdrop. What's more? With a food and beverage service to help you out, your job as a host just got even easier!
---
Have these accommodations inspired you to throw the ultimate, glamping-themed party? Find more options in your area on Glamping Hub!