For guests fortunate enough to be able to pick and choose when they're going on vacation, it's becoming increasingly more common to opt for a glamping experience outside of the peak season, as low-season travel comes with its own rewards. With cheaper flights and little to no crowds at popular destinations, it's hardly surprising that off-season is becoming the time to indulge in a getaway. This is great news for hosts, but we've got six more tips to help you further prepare for the low season at your glamping resort and ensure you get a boost in bookings for your glamping business.

Whether you own a ski chalet in Colorado or a beach hut overlooking the ocean in Hawaii, let us help you get your accommodation the exposure it deserves whether its peak season or the off-season.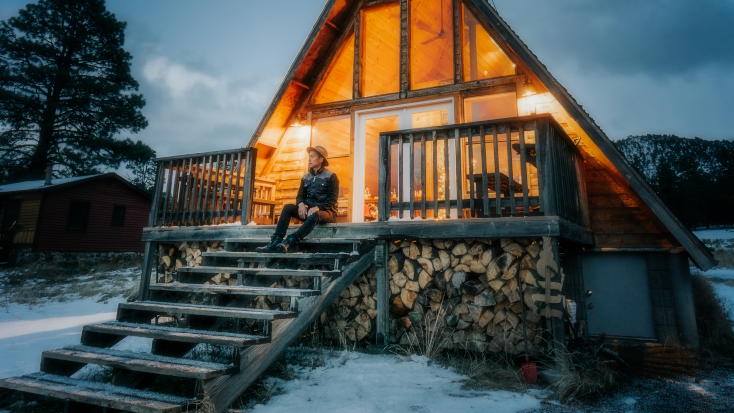 1. Rethink your demographic for off-season vacations
No matter if your vacation rental is overlooking the ocean or set deep in the heart of the mountains, peak seasons tend to fall around school vacations. Marketing your rental is relatively easy during that time frame, as you can really sell the idyllic family getaway to entice guests to book. Once school starts again, however, you need to think about who is going to be planning their trip and how you can get involved in off-season tourism.
Your target market will likely shift to those who don't have parental responsibilities, such as single people, young couples looking for a romantic getaway, couples who don't have children, and those whose kids have flown the coop. This gives you a wide spectrum of people to market to, and you can even try and make your rental appealing for weekend group getaways, encouraging college or school reunions.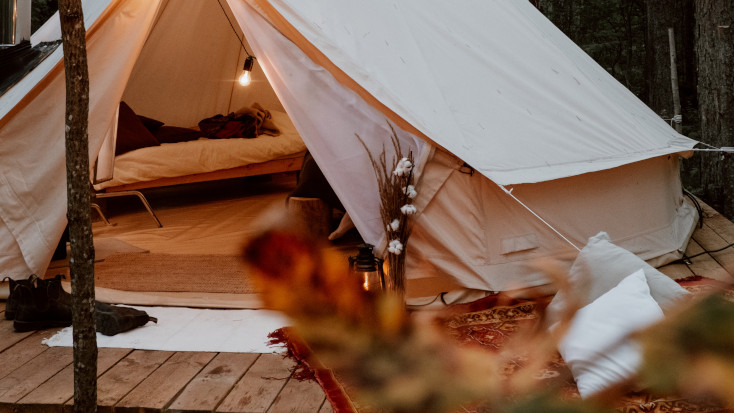 2. Adjust your rates accordingly
One of the benefits of heading on an off-season trip is that the cost of getting from Point A to Point B becomes significantly cheaper. Major airlines launch all kinds of promotions, discounts, and deals for cheap flights to encourage people to head out on a trip, even though most of them are already back-to-school pick-ups and full days at the office. By lowering your prices during this period of time, you can tap into this demographic that could be swayed by a reduced rate. You'll have guests lining up for a memorable getaway at your accommodation in no time!
3. Minimize your minimum night stay during the off-season
While your goal is to ensure that your booking calendar is as full as possible throughout the year, guests are looking for a bargain to ensure they end up with the best off-season vacation possible. During the low season, you may want to consider changing your minimum night stay to encourage more bookings. You could even go one step further by offering deals for multiple-night stays! Why not offer three nights for the price of two or encourage a week-long stay by giving guests one of the nights for free?
4. Show off your area's unique attributes for the off-season
Depending on your location, your peak season could be in either summer or winter. Nevertheless, you've more than likely got some photos and information in your listing that shows potential guests some of the more popular activities for a vacation during high season. To get off-season travelers knocking on your door, you should add some tips and advice about activities, festivals, and events unique to your area for the low season, too, this type of vacation rental marketing can be attainable through methods, such as social media marketing.
If summer is your high season, let people know about your local harvest festival in the fall or an annual Christmas market in winter. Alternatively, if winter is when guests come flocking, make sure you're telling potential guests about the nearest summer fair or outdoor movie series. Additionally, seasonal photos that show how amazing it would be to enjoy a trip to your rental, regardless of the time of year, will also attract more booking requests during the off-season.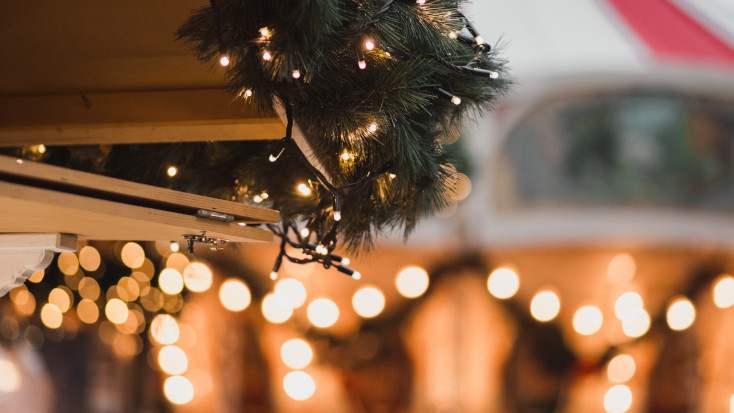 5. Reassure with reviews
Reviews go a long way in encouraging other people to book a stay. Prospective guests appreciate the chance to read an honest, individual description of someone's time at your accommodation. It's important, however, to make sure you get reviews from guests during both low and high seasons. Even a couple of sentences from a guest that stays with you in the off-season may be enough to give a future guest the reassurance they need that your place is perfect for their getaway, no matter what month it is.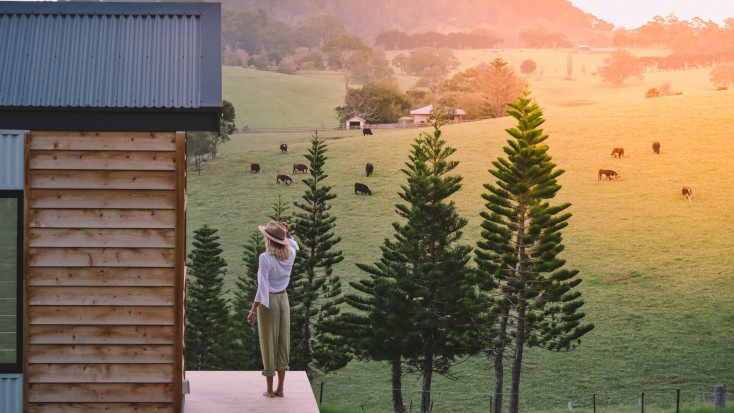 6. Invest in all weather-friendly types of accommodation and amenities
Navigate the off-season at your glamping retreat and keep receiving bookings all year round by adding in all weather-friendly types of accommodations, such as glamping pods, tiny houses, and geodesic domes to your glamping site. There are lots of types of glamping that are made to be used regardless of the weather and come with a variety of heating or cooling systems for your guest's comfort, as well as, being made from weather-resistant materials. Check out our Glamping Essentials List for hosts to make sure guests have a comfortable stay whenever the weather! 
Geodomes in particular are a popular choice when choosing a glamping accommodation that is stylish and durable. Glamping domes not only keep guests warm and dry during cold and wet seasons, but their unique spherical appearance provides additional safety by reducing wind resistance and offering UV protection. Some glamping domes manufacturers also have the options for hosts to add special amenities such as a jacuzzi or a fireplace, which give guests a special glamping experience in all seasons. 
If you are interested in learning more about how to add all weather-friendly accommodations to your glamping site like a geo dome, take a look at our service that offers finance options and reservation services here.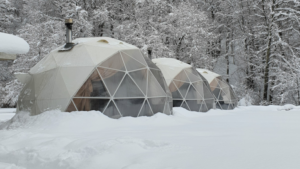 ---
Find out firsthand how our Glamping Hub hosts make sure guests come back time and again in our Host Spotlight blog series! For more information about becoming a host and running a glamping site, take a look at our hosting tips here.
We can help you develop or start a glamping business through Develop with Glamping Hub. We offer a complete service to help with financing for small businesses interested in adding glamping to their property, as well as reservation management and digital marketing support. Contact us for more information.