Camping is one of America's ultimate pastimes and a great way to enjoy the outdoors. The camping sector's popularity boomed during the pandemic due to domestic and international travel restrictions, with more people turning to nature as an alternative to a weekend city break. This paired with the boost in social media posts about camping and RVing, campgrounds, and RV parks have experienced a surge in demand. For campground owners, adding glamping is a natural progression.

However, adding glamping to a campground or RV park is not as simple as buying a canvas tent and adding a few mattresses. There is a big difference between camping and glamping accommodations, facilities, permitting, experiences, and even how to advertise and attract guests. We are here to help campground owners who are thinking of adding glamping tents, or other types of glamping structures to their camping business.
What are the benefits of adding glamping to a campground?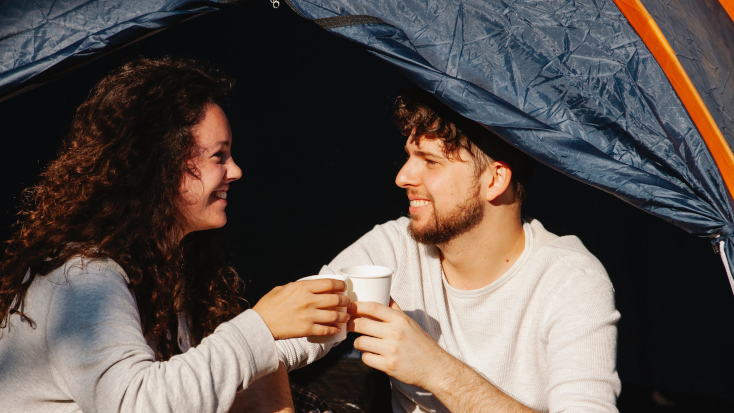 How to transform a campground by adding glamping
Why do campers want to go Glamping?
While there are differences between camping and glamping, the core motivation remains the same. Both campers and glampers want to enjoy a nature escape and spend time with family and friends in the outdoors. Being able to sleep below the stars is an incredible experience, and of course, roasting s'mores on an open fire is a romantic image. For many, venturing out into the wilderness, pitching a tent, and sleeping on the ground is just a little too rugged. Others want to experience some form of camping but don't own a trailer or RV that offers the level of comfort or unique experience that they are looking for. That's where glamping comes in – Glamping offers the ideal compromise as a more luxurious way to camp with the comforts of a hotel.
Another difference is the convenience of not needing to pack any camping equipment such as the actual tent, sleeping bags, cooking equipment, or portable electric equipment. A report by the KOA suggested that there is a significant rise in the number of first-time campers who are interested in glamping. So, campgrounds looking to attract first-time campers, and provide a glamping experience are able to secure guests from outdoor travelers sectors as well as leisure, and luxury travelers.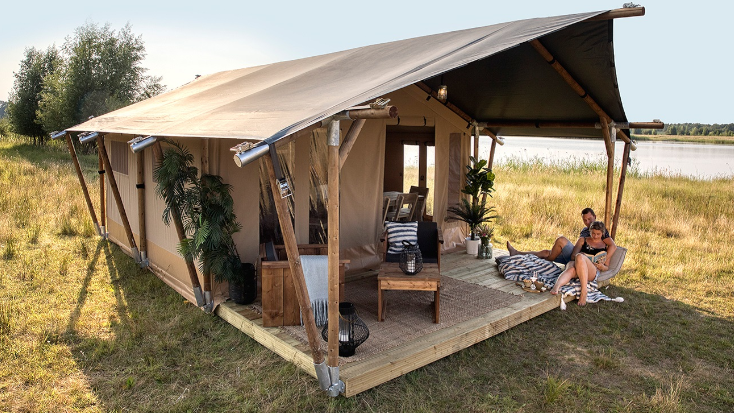 Four Things to consider before adding glamping to your campground
Spacing and Privacy
There are several things to think about and evaluate when determining the best place within your campground to add glamping accommodations.
Our data revealed that glamping sites with keywords such as secluded and peaceful were some of the most booked in 2020. As a campground owner consider placing your glamping tents in an area that has enough space for guests to enjoy their stay without disturbing others, or feeling that the space is over-crowded.
Owners of campgrounds need to think about the position of the glamping structures. Will you have a dedicated glamping section or a glamping village? Will you pace them in a row, or a circle? If you decide to transform a specific area of your campsite to include your glamping options, you will need to ensure that guests have easy access to bathroom facilities and other amenities, such as parking, kitchen facilities, fire pits, and other communal areas.
For example, if you have four safari tents with bathrooms installed, you can place them further away from the campsite's shared bathroom. But, if you opt for bell tents, you need to ensure guests will be able to access bathroom facilities easily during the day and the night without marching through the main campsite and disrupting other guests.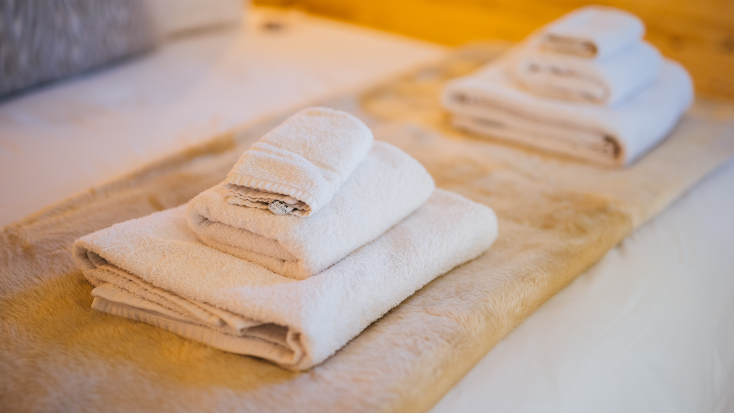 Resources
As glamping accommodations are semi-permanent structures, campground managers will need to think about what resources will be needed in addition to regular campsite maintenance. This could be in terms of staffing, cleaning protocols, including laundry facilities or possibly working with a third party for the towels and sheets you will need to provide.
The other resource consideration is booking management. Campsites and glamping sites are often listed on different booking platforms with little cross-over. It is important that you advertise your glamping options on ones that include or specialize in glamping vacations, such as Glamping Hub or Airbnb. It's even more important to make sure that those online booking platforms connect with your reservation or property management system (PMS) – the good news is that major online booking sites and property management systems sync their calendars with each other to help campground managers avoid any complications.
Permitting
Understanding what permitting is needed to start a glamping business or start a campground can be one of the most challenging parts of being a hospitality business owner. Making the jump from campsite to glamping site may need additional permitting – depending on your location and the changes you wish to make. There is not a one-size-fits-all model in terms of glamping permitting, so we recommend reaching out to your urban or local planning and zoning department, looking at the different categories in your area, and then setting up a meeting to discuss what category you fall into and why you match that category. Your urban or local planning and zoning department will then be able to advise you on what to do next.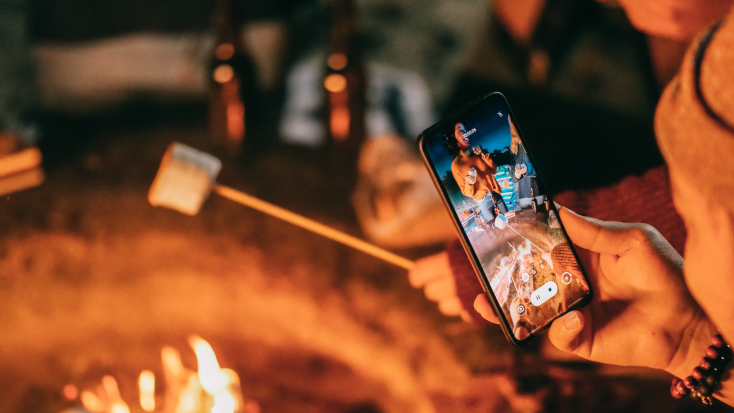 Guest Experience
This is what makes glamping special. Glampers are looking for a unique experience in nature, this extends past the physical glamping unit. Glampers have a level of expectation with services, amenities, and experiences. As a small business owner, this is the exciting and creative part.
To enhance the guest experience many hosts partner with local businesses to provide experiences like yoga and wine tasting or work with local farms and artists to provide a space to purchase local organic produce. Some will also offer thoughtful extras such as small welcome baskets with organic soaps and other toiletries.
Use your location and any nearby attractions to give recommendations. This could be in the form of a pamphlet on the beds to read when they check in or you could partner with a tour guide company to give your guests a concierge-type service. Having on-site activities such as fishing, nature trails, or even a kid's activity club will help increase your positive reviews and bring returning guests. These do not need to be exclusive to your glamping guests and can help you to remain competitive with other campsites.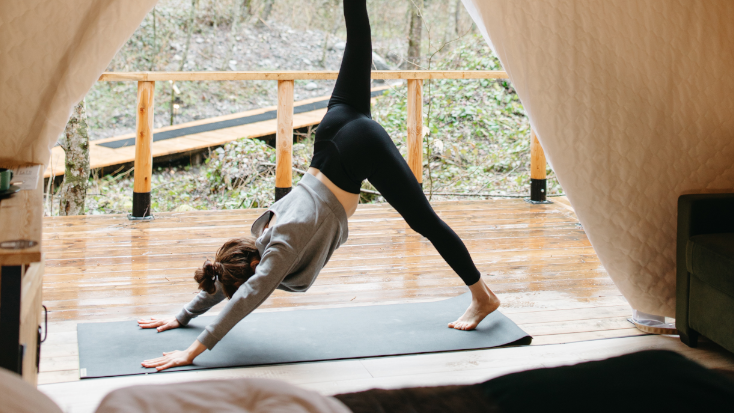 What type of glamping accommodations are best to add to a campground?
As a campground owner, you will know how much space you have within your campground to set up a glamping site. While you might have dreams of adding an awesome treehouse or a glamping pod with a private hot tub, you need to decide if they offer the best return on investment. Those unique glamping structures and luxury amenities require a lot of space to construct and are not likely to fit with your current camping business model.
Typically, there are four types of accommodations that work best for campgrounds: Bell tents, Safari tents, Yurts, and Domes. These accommodations are upgrades to the traditional pop-up tent brought by campers, and they are quick to install, plus the price per night is closer to what your existing campers would expect.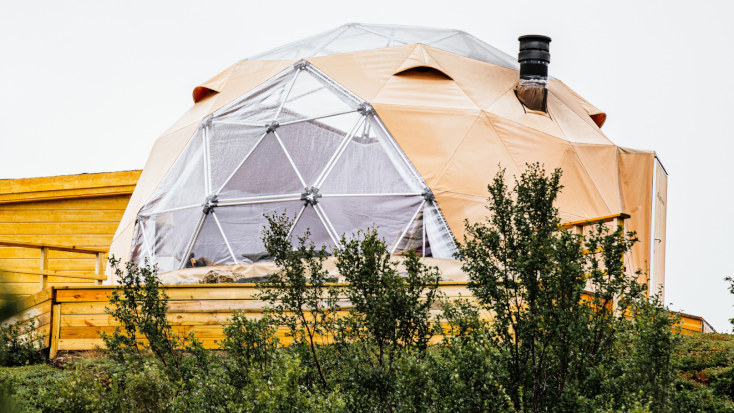 We know this sounds like a lot to think about – Don't worry, we can help.
As part of our Develop with Glamping Hub program, we offer a complete service to help campground or RV park owners who are interested in adding glamping options to their property, as well as reservation management and digital marketing support. You can find out more about glamping finance options in the US, or Contact us for more information and a consultation.