A UN initiative dating back to 2012, International Day of Happiness falls on March 20, 2021. This year, the theme for the event is Keep Calm. Stay Wise. Be Kind. After the year that was 2020, it's not surprising that these values are being promoted. For many of us, 2020 was a year of lockdowns, quarantines, and of course travel restrictions, and it was hard to know how to be happy. However, we endured, and with the distribution of a number of vaccines to combat COVID-19 becoming increasingly available, there is finally a light at the end of a very long tunnel, and it won't be long before we can travel, enjoy going out again, and generally being happy again. To celebrate International Day of Happiness, 2021, we've put together a few ideas to aid your pursuit of happiness, and to enjoy spring and summer 2021.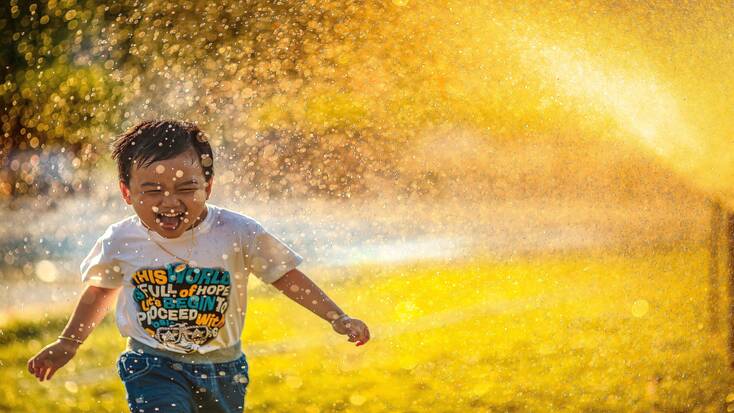 Explore the West Coast of the United States to mark International Day of Happiness, 2021
From Seattle, Washington, all the way down to San Diego, California, and everything in between, the West Coast of the United States is filled with the best places to escape the city and to enjoy a secluded vacation in an extraordinary setting. The West Coast states of Washington, Oregon, and California boast 42 national parks between them. A stay in one of our eco-friendly cabins, tree houses, or safari tents is an idyllic way to keep calm, during a secluded getaway. You have so much choice in fact, that you may need to plan a road trip on the West Coast.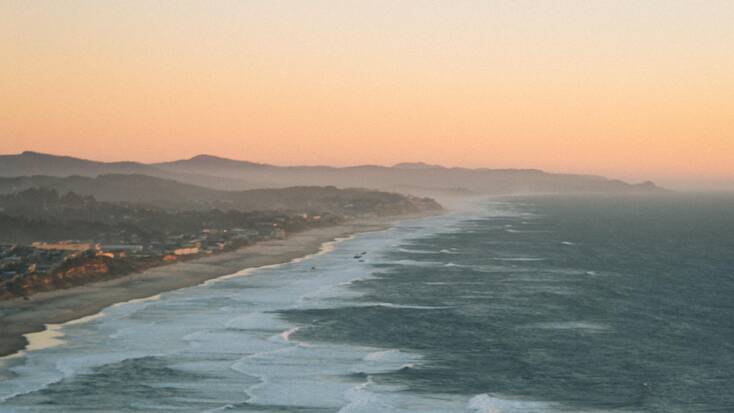 Spend International Day of Happiness, 2021, relaxing in Acadia National Park
The gem in the crown of Maine, after a vacation staying in eco-friendly cottages in Acadia National park, there is no way you'll leave feeling anything other than rejuvenated and filled with happiness. Is a secluded vacation in the great outdoors on your travel bucket list in 2021? Well, look no further than Acadia. Woodland, hikes through the hills, and a rugged coastline ideal for kayaking await and are without a doubt some of the best ways to kick back, relax, and be happy on International Day of Happiness this year.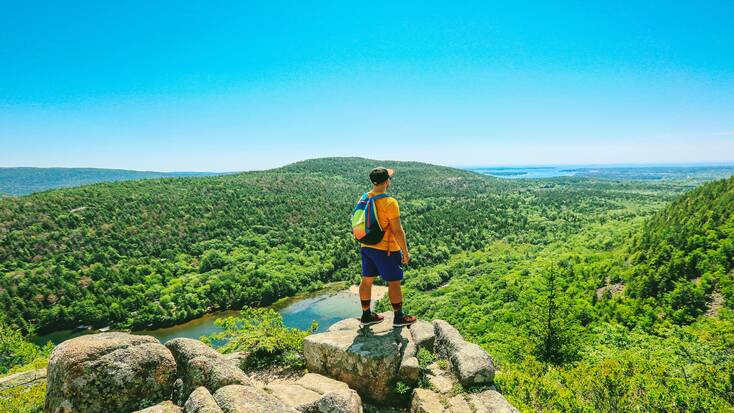 Plan ahead for the vacation of a lifetime in Patagonia, Chile
While travel restrictions continue to be imposed, a trip to South America is probably not on the cards at the moment. However, for many of us, happiness is knowing that there is something to look forward to on the horizon; something unique somewhere unique. An adventure-filled vacation to Patagonia, Chile, is just that. Plan ahead, and you can start to think of the vacations to come in the not too distant future. What happy thoughts could beat that one?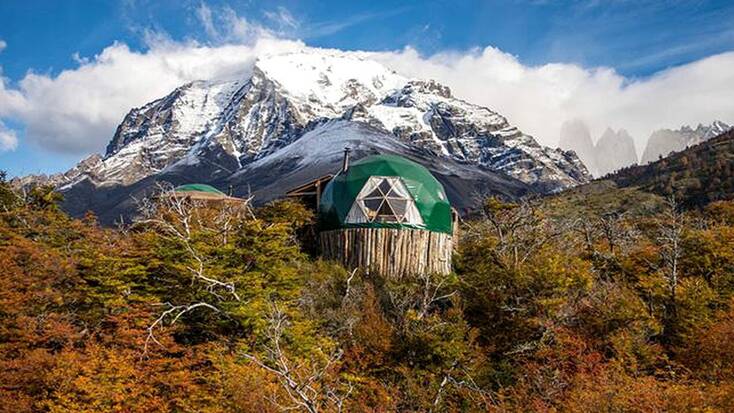 Enjoy some meditation on International Day of Happiness, 2021
The benefits of meditation are numerous. From reducing stress and anxiety to helping us sleep and increasing our attention spans, meditation is a great way to keep our minds healthy, happy, and to help with mental healing. Meditation may seem like a daunting thing to pursue at first, but why not use International Day of Happiness, 2021, and the theme Stay Wise as the perfect time to start learning how to meditate. If you're unsure how to start meditation, consider escaping on a meditation retreat or a yoga retreat to enjoy escaping the hustle and bustle in a peaceful part of the world.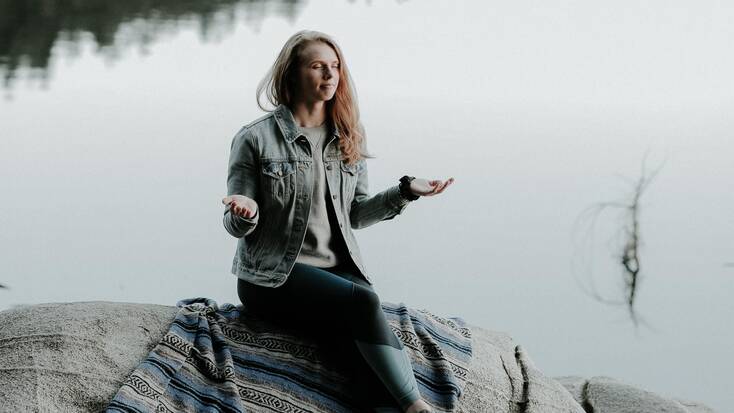 Do daily exercise; healthy body, healthy mind
Daily exercise is always a positive thing to incorporate into our daily routines. Whether you enjoy pilates, calisthenics, a workout in the gym, running, or just brisk walking to get outside for some fresh air, exercise is a solid way to stay happy. Much like meditation, it gives our minds the opportunity to focus, and what better way to take on the day than with a morning workout? Motivation to get up first thing and do a daily exercise routine can be hard, especially at colder times of the year, so having your gear ready before bed, and left where you can see it when you wake up is a good way to give you that extra bit of impetus first thing on a frosty morning.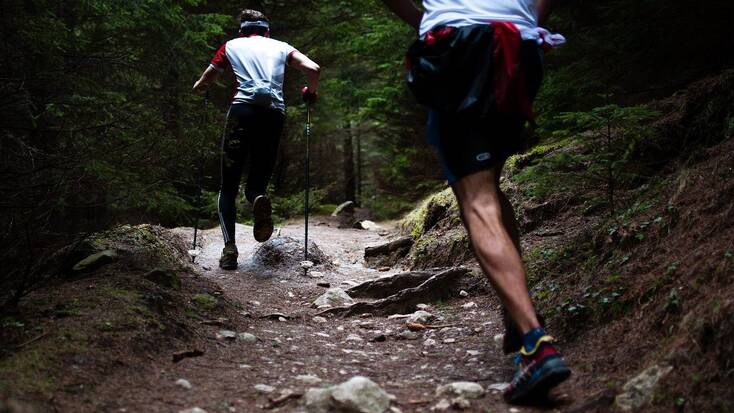 Be kind and make charitable donations
Be Kind is one of the themes for International Day of Happiness, 2021, and what's kinder than finding a charity to donate to? Did you know that the act of giving leaves you with a longer sense of fulfillment than receiving? Whether it be Christmas gifts, advice, or help, how to be happy can be as simple as lending a helping hand. Acts of kindness to those in need, giving charitable donations, or just offering help and volunteering are not just helping the wider community, but they could also help you to stay happy and proactive. Since COVID-19 has taken a heavy toll on many of us, why not find a charity dedicated to helping combat the virus, and spread some kindness to the essential workers, and families of those who have really been struggling since the pandemic began in 2020?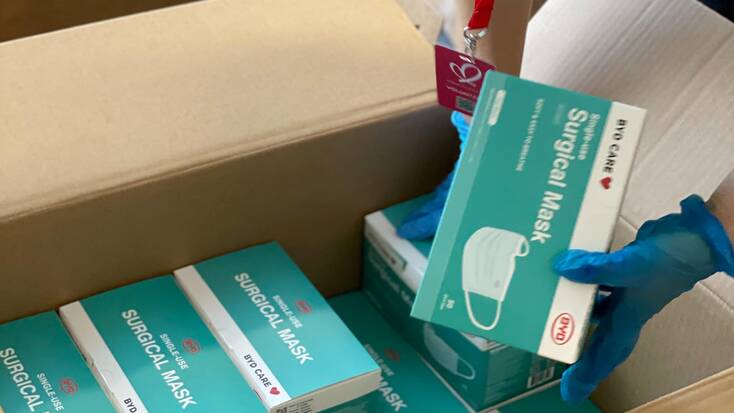 Spread the happiness and adopt a dog for International Day of Happiness, 2021
Dogs are the best. They shower us with love, they're genuinely ecstatic to see us when we get home every day, and they give us a reason to get out of the house for some daily exercise. There are so many rescue dogs out there who are desperate to get out of their dog shelter and into a loving home. Searching for dogs for adoption near me will inevitably throw up a number of local shelters, and you don't always have to adopt a dog for the long-haul. If you offer to temporarily foster a dog while their forever home is being searched for, you're getting a pup out of a dog shelter and giving it the chance to run free. Also, let's face it, how could you not be happy with that wagging tail waiting for you each day?