Tennessee—a state filled to the brim with culture, music, and history—is home to many iconic places, such as the birthplace of Elvis, the Appalachian Mountains, and last but not least, Dollywood. When it comes to weekend getaways, Tennessee is one of the top destinations. From the rolling hills of the Great Smoky Mountains and the winding banks of the Tennessee River to memorable weekend getaways in Nashville, this state is an unexpected glamping paradise, so read on and plan a Tennessee weekend getaway.
Plan a
weekend getaway near Nashville, TN
When it comes to weekend trips, cheap Tennessee vacations have a lot to offer. From hikers and music aficionados to wildlife photographers and barbecue lovers, there is something in Tennessee for everyone to enjoy. From cheap weekend getaways in TN to luxury accommodations and cabins in Tennessee there's plenty to be enjoyed in the area while you enjoy a secluded weekend retreat. Read on to discover more about this famous vacation spot and plan the perfect weekend getaway near Nashville, TN. Weekend getaway options from this vibrant city abound. So, if you're wondering where to start your search for the best weekend getaways, Nashville, TN, is perfectly situated for you to head into the great outdoors.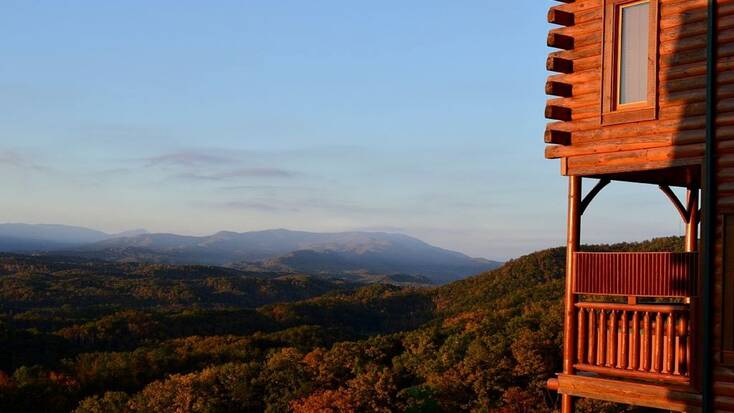 Keep reading to discover our favorite Tennessee weekend getaways
With so many places to go in Tennessee for the weekend, here at Glamping Hub, we have curated our best Tennessee weekend getaways and weekend getaways near Tennessee for that special glamper who wants to have a vacation like never before. Whether you're searching for cheap weekend getaways in Tennessee for couples or a stay in a luxury rental, we have you covered, so you won't need to search around for Tennessee weekend getaway packages. From weekend getaways near Nashville to escapes in the Great Smoky Mountains, the Volunteer State is packed full of amazing spots in the great outdoors. These Tennessee getaways for couples are here for you today.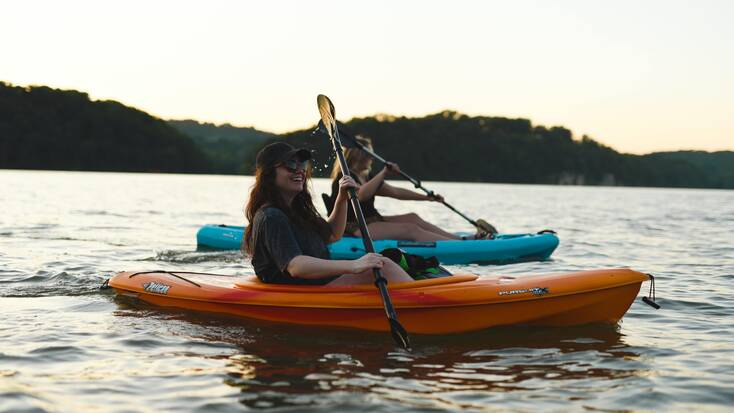 Explore the best Tennessee natural features: Great Smoky Mountains
When you decide on a trip to Tennessee, you'll no doubt be on the lookout for the best natural features. Tennessee is a state which boasts an array of impressive sights that need to be enjoyed. Cheap weekend getaways in Tennessee are easy enough to find, but to truly experience the best weekend getaway Tennessee has to offer, don't be afraid to push the boat out with a stay in a unique rental in an extraordinary area of natural beauty.
A trip to the Great Smoky Mountains is always a great idea. The Appalachian Trail passes through this range, with it being a subrange of the Appalachian mountains and forming part of the Blue Ridge Physiographic Province. Walking enthusiasts can enjoy hiking trails through this beautiful scenery and get inspired by the vast views all around, ideal for some of the best weekend getaways Tennessee has to offer. Mountain cabin rentals are available so that you can enjoy the area up close and personal.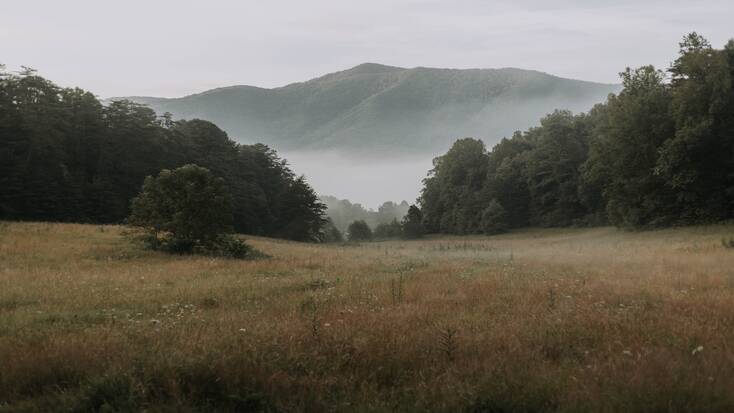 Enjoy trips to breathtaking Tennessee State Parks
If you're lucky enough to go camping near Asheville, Tennessee, then you can enjoy a trip to the stunning Blue Ridge Recreation Park. This renowned national park boasts 469 miles of scenic drives and plenty of hiking trails & campgrounds.
The Blue Ridge Parkway is a slow-paced and relaxing driving route that meanders through incredible viewing points of the Blue Ridge Mountains. A family vacation to the one of Tennessee's stunning state parks is certain not to disappoint.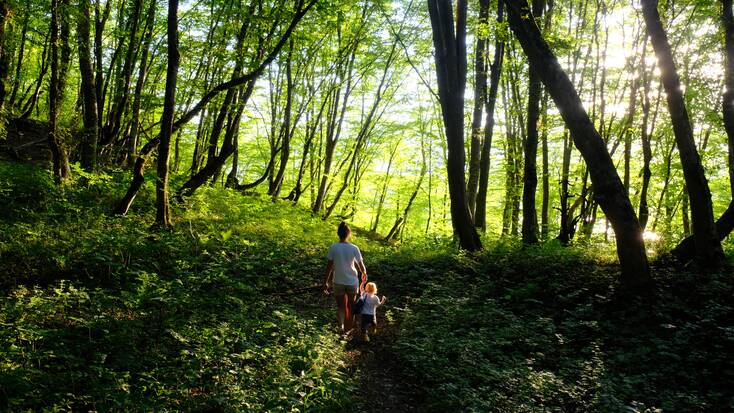 Discover Tennessee lake camping for your Summer vacations 2021
There's nothing quite like a lakeside getaway, is there? Tennessee is a state with plenty of gorgeous expanses of water, which can be enjoyed in lakeside cabin rentals.
Why not enjoy a trip to Chickamauga Lake on your weekend getaway, TN? This reservoir is located on the Tennessee River just north of Chattanooga. With an incredible 59 mile stretch up the river, glampers can swim unattended in this beautiful lake on those hot Tennessee days.
Elsewhere, you can enjoy Gatlinburg camping trips around the stunning Douglas Lake. Camping here means enjoying water sports and scenic views, with Pigeon Forge campgrounds being only a short distance away.  This is truly a top destination for Summer vacations 2021.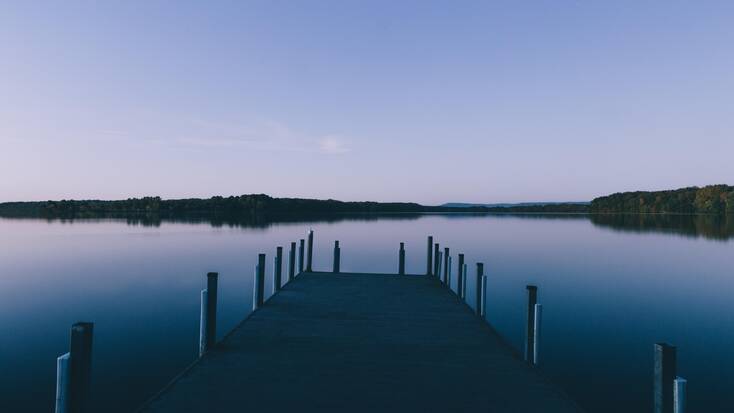 Check out Tennessee unique camping getaways 2021
If you're on the look out for camping rentals in Tennessee, then there are plenty of unique accommodations to choose from.
There is nothing more quintessential glamping than a tree house situated up in the canopy of a lush, wooded forest. Glampers who plan weekend trips to Tennessee and choose to stay in this cozy tree house will be able to wake up to the sound of birds chirping and inhale fresh mountain air. With all of the necessary amenities of a home or hotel, glampers can experience the magic of the outdoors in comfort, just from up above!
Perhaps a log cabin is more your thing? Rustic meets luxury with this fully appointed log cabin with a spacious deck fitted with traditional rocking chairs and a hot tub, making it an idyllic accommodation to take in the beautiful lush surroundings. With amazing access to the hiking trails of Great Smoky Mountain National Park, guests who would love this cabin can range from intrepid outdoor explorers to those who just want to unwind in the tranquility of the Tennessee countryside.
With so much to choose from, Summer vacations 2021 are set to be a blast!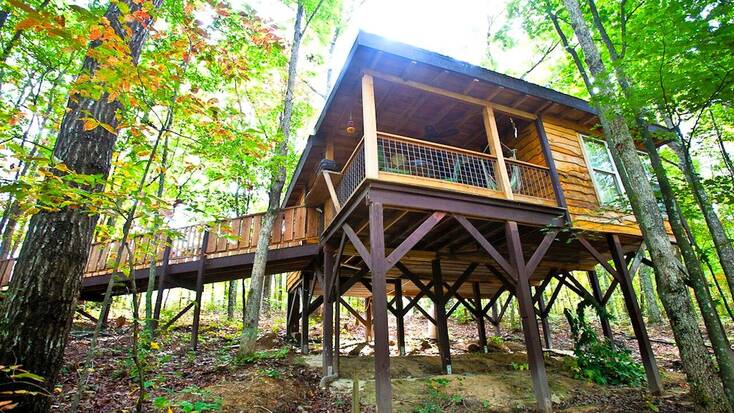 ---
Enjoy the top things to do in Tennessee and go glamping!