COVID-19 has changed almost every aspect of our day-to-day lives since early 2020, and for a while there, it seemed as though summer 2020 would be all but canceled. However, with cases dropping in certain regions and countries by the end of May, travel restrictions were eased. Recently, a spike in cases has meant that certain precautions are now in place in specific countries, states, and even cities in some cases. While it is now possible for us to travel to specific parts of the globe, there are certain precautions that we should all follow to ensure safe travel and safe summer vacations wherever you are, and wherever you're hoping to escape to for a family trip for summer 2021.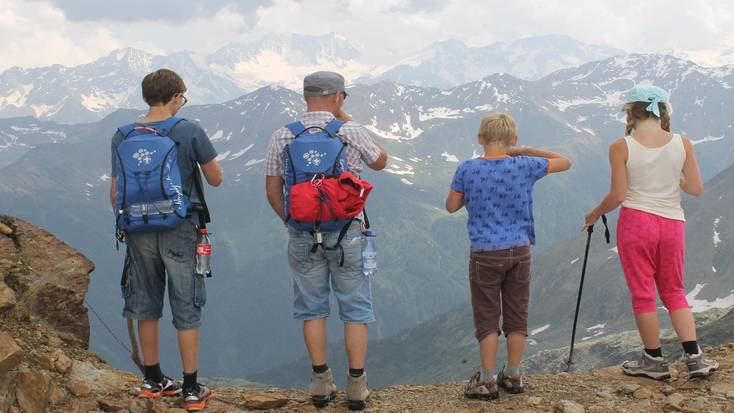 Keep reading for tips and advice about safe travel and trips for your family summer vacations, 2021
For many of us, staycations and searching for "getaway house rentals near me" has been the most realistic way of achieving a vacation this year. Whether for a long family trip, or just for weekend getaways, the one upside of restricted travel has been the chance to explore our own regions more than we may otherwise have. This means visiting local tourist attractions, state parks, or taking the kids to water parks or theme parks as they start to reopen for a day out. We've put together a list of tips and advice for precautions to take to ensure safe travel so you can plan a trip or vacation with the family this year.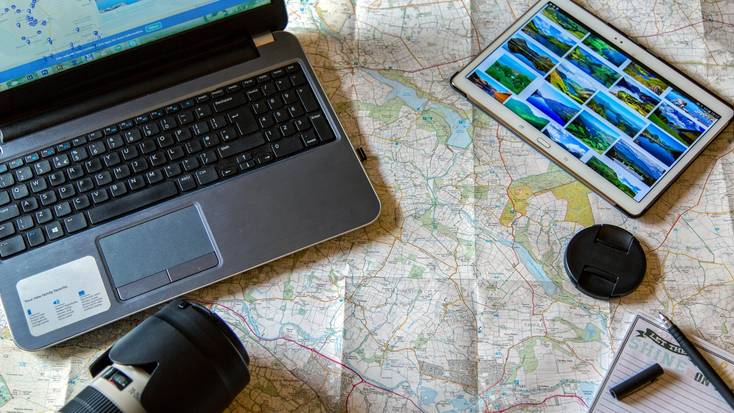 What travel restrictions are still in place?
This is where travel is still a little tricky. No one can say with any certainty from one day to the next what travel restrictions will be lifted or imposed. For example, since July 2020, travelers arriving from the EU to the UK will have to make sure that their country of departure hasn't been added to the mandatory quarantine list. Anybody arriving from one of these countries will have to self-isolate for 14 days, so it's important that wherever you're going, you double-check that country's policies regarding arrivals from your place of departure. So do your homework to make sure you're in the green to visit those covid safe vacations.
How to ensure safe travel when flying during COVID-19
With certain states still allowing non-essential travel, countries such as Mexico allowing tourists from the USA and Canada, and much of the EU allowing international travel, air travel is now an option again. However, airports are difficult places to ensure social distancing. If you opt for flying during COVID-19, you should do everything you can to maintain at least a six-foot distance between yourself and other travelers when in queues.
It is also highly advisable to wear a mask at all times. Airports are sure to be vigilant now with regular cleaning and disinfecting public areas, however, we all have to take responsibility for ourselves as well, so make sure you have access to hand sanitizer and any other PPE (personal protective equipment) that you are able to. The good news is that viruses don't tend to spread easily on planes due to the way air is circulated on flights. Regardless, try and keep your mask on as much as possible throughout the flight, unless of course you're eating or drinking.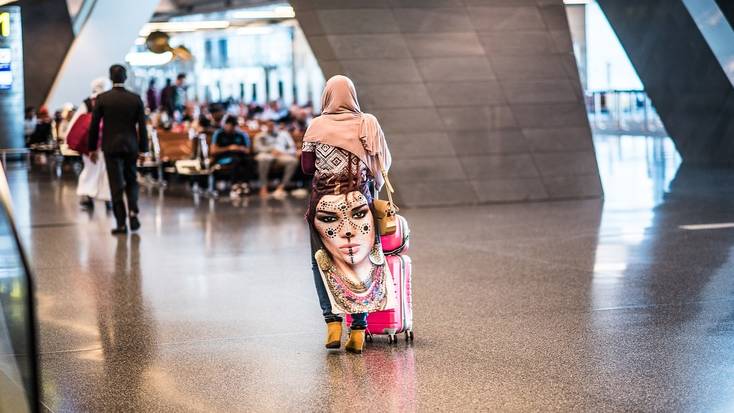 Precautions to take on beach vacations
If we're thinking about the best vacation spots in the world, beaches are always going to be on our list of best family vacation destinations, especially for family summer vacations. From the French Riviera and the Costa del Sol to the Florida Keys and Riviera Maya in Mexico, there are so many beaches to visit and enjoy. Well, rest assured, you can still visit a sandy shoreline and bask in the waves, but, there are certain precautions to take on beach vacations now. When you arrive at the beach, keep your mask on until you find the spot you intend to set yourself up on, but you must also maintain social distancing measures by keeping a couple of meters away from the next group.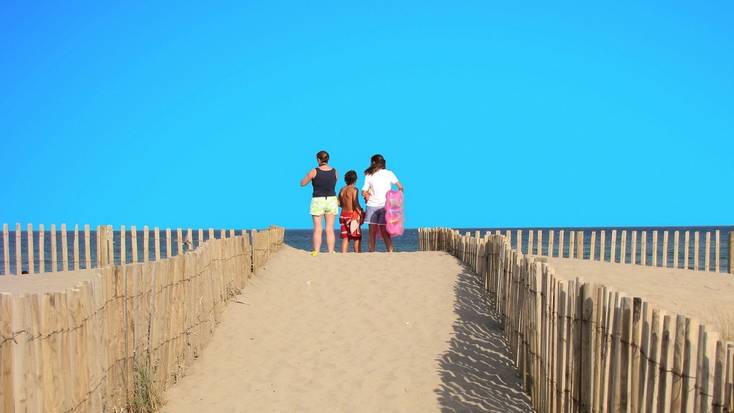 Can I go to pools and waterparks during coronavirus?
With the summer in full swing, we're all looking for ways to cool down. If you and your family have decided that in order to stay safe, travel too far from is not for you, then visiting municipal pools or water parks may well be the only way to give your kids both a day out and a way to cool off. The water itself is not, as far as we know, a risk to us. The coronavirus is not waterborne, and so it should theoretically be perfectly safe to be in the water. However, you must still remain wary of other people. With many carriers of COVID-19 being A-symptomatic, it's always going to be a risk to be around those who we don't know, especially without masks and PPE. With this in mind, continue to keep six feet distance between you and others when queueing for slides and rides if you do visit an aqua park or a theme park, and try to keep with your own group on rides.