Last month Glamping Hub teamed up with DreamWorks Animation and Universal Pictures Home Entertainment to celebrate the Digital, DVD, and Blu-ray release of their new film The Croods: A New Age! We held a competition where you could win a $750 Glamping Hub Gift Card and a digital copy of The Croods 2 to enjoy a fun glamping trip with your family and stay in a Treehouse just like in the film. We asked you to share a short and funny story with us that was a wild outdoor family adventure. The wilder, the better!
We had lots of great wild outdoor family adventure stories for this giveaway, everything from close bear encounters, hiking mishaps, accidental river plunges, and lots of promises to never go camping unprepared again! After reading some of the entries, we think knowing the camping essentials when traveling with children might come in handy for some of you.
We have now chosen our winner and wanted to share their amazing story with you. We scored the entries based on originality, creativity, and sense of adventure and we think you'll agree that our winner's story included all three of these elements.
Wild Family Outdoor Adventure: South Africa, a Baboon, and an Ice Cream Cake, what could go wrong?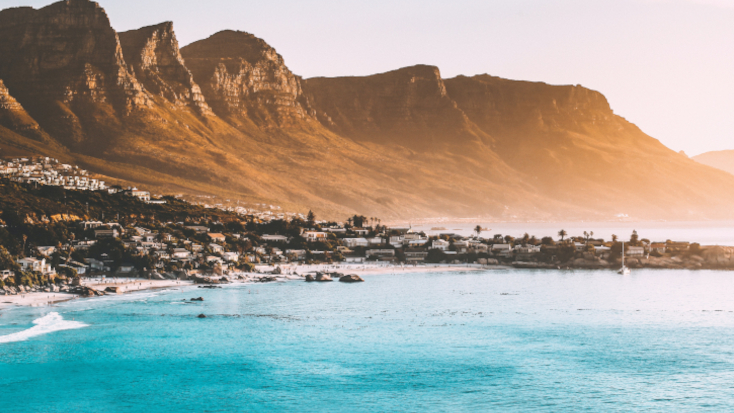 Congratulations to Samantha! Check out her winning story:
"My sister was away in South Africa one summer doing volunteer teaching work. My family and I went out to visit her for a few weeks over the summer. We were told several times to make sure to lock all the doors because the baboons in the area are smart and are able to enter homes.
The night before was my sister's birthday so we had some guests over for a big dinner party. I went out late to see the stars and the ocean and it completely slipped my mind to lock the door to the room I was sleeping in that had access to the outside. I was abruptly woken up by my Mother the next morning who screamed at me "Sam, you need to wake up, there's a baboon in the kitchen!"
I quickly jumped out of bed, ran down the stairs, through the hallway and looked into the kitchen where a massive, alpha male baboon is sitting on the table, peeling bananas and eating them. I couldn't believe my eyes, we had NO idea what to do as they can get dangerous. Once our shock lingered off we just sat in awe at this baboon sitting in our rental house. We realized that the only way he could've gotten in the house was the room I was sleeping in which meant that as I slept (and the rest of the house slept) he walked past me in the room, down the stairs, through the hallway and into the kitchen. Imagine waking up to use the restroom and run into a baboon?!
We continued to watch in awe as we still had no idea how to handle the situation. The baboon was smart, he knew to open the fridge and eat EVERYTHING inside. He began by taking the egg carton out and cracking the eggs with his finger nail dripping the yolk into his mouth and then chucking the shells across the room. My mom kept on saying "just not Jesse's birthday cake!" My sister LOVES ice cream cake and my mother was able to find an ice cream shop and got a specially made cake for her. It was as if he could understand our every word- he opened the freezer, all while making eye contact with us took the ice cream out and threw it upside down on the ground, completely ruining it.
We are now angry and wanted him out! Fortunately, there was a door to the kitchen and another to the backyard. We had our friend run into the backyard open the door and when he was safely back inside we shewed the baboon out with a broomstick and off he went back into the hillside with a full belly and a story we will never, ever forget!"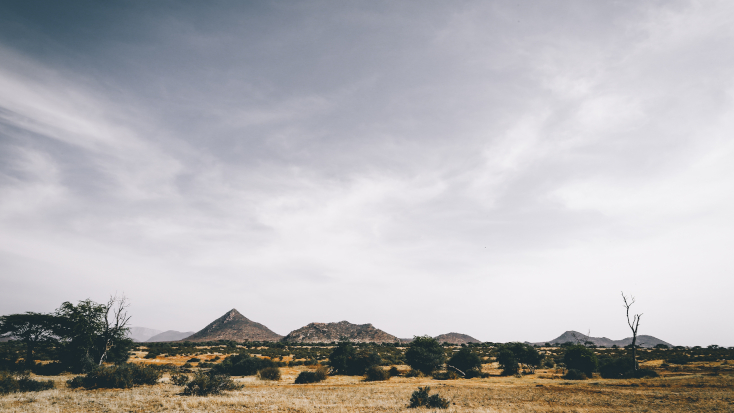 We loved your wild outdoor family adventure, Samantha! Making memories with your loved ones is what makes vacations so special. We hope that you have an incredible glamping trip with your $750 Glamping Hub Gift Card and can enjoy your next glamping adventure without a cheeky baboon stealing a birthday cake!
Thank you to everyone who took part in our giveaway. Keep your eyes peeled for more chances to win on our facebook and instagram pages, or you can subscribe to our newsletter at the bottom of the page for more great glamping stories, travel guides and all other things glamping related.