Looking for something to do this weekend? Glamping Hub has you covered! While a weekend trip to Seattle is always guaranteed to be fun, with these four unique weekend trip and getaway ideas all around Seattle, every weekend can become an adventure. Scroll through these killer destinations to find out which are the best weekend trips from Seattle. Weekends in Washington camping rentals are the perfect way to enjoy these locations; you're only a mouse click away.
Mount Rainier National Park; camping for the best
weekend trips from Seattle
A prominent figure in the distance of the Seattle skyline is the towering Mount Rainier. One of the best weekend trips from Seattle, its snow-capped peak rises to 14,410 feet and its National Park is a 370-square mile state reserve of breathtaking natural beauty. If it's a rejuvenating escape to the wilderness you're looking for then there is no better place for your mind, body, and soul than the fresh, crisp air of Mount Rainier, just an hour and a half's drive southeast of Seattle. Visitors can hike along outrageously beautiful trails past glaciers and waterfalls, ski down the world-class slopes of Crystal Mountain or kayak on the pristine waters of Tipsoo Lake.
Weekend trips from Seattle can be enjoyed in this incredible destination. With a wealth of natural beauty to offer, this spot is perfect for romantic getaways near Seattle in couples camping rentals. Discover Mount Rainier rentals and start planning an unforgettable vacation. Mount Rainier National Park camping won't disappoint!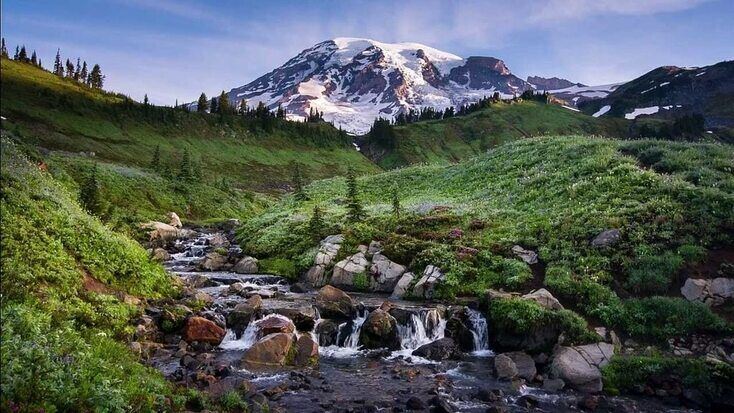 Orcas Island camping is perfect for weekend getaways from Seattle
The largest of the San Juan Islands in the northwest of Washington State, Orcas Island camping offers visitors the perfect setting to unwind away from the congestion of the city and take it easy in the fresh ocean breeze. The Islands are renowned for their unspoiled landscape and their abundance of native wildlife including red fox, Columbia blacktail deer, and over 200 species of birds while orca whales, dolphins, and Pacific Harbor seals can be regularly seen from the shore. Visitors can explore the luscious Turtleback Mountain Preserve and Moran State Park where hiking, biking, and horseback riding trails provide magnificent views or simply enjoy a leisurely afternoon browsing the art galleries and artisan shops before ending the evening with an exquisite seafood dinner as the sun sets.
To enjoy one of the best trips from Seattle, take the Washington State Ferry from Anacortes, around an hour and a half's drive from Seattle, to Orcas Island or Kenmore Air and land in either West Sound Bay or the village of Eastsound for the easiest journey.
Weekend getaways from Seattle can be enjoyed at this stellar destination. Washington State camping is a great way to escape the noise and get back to square one.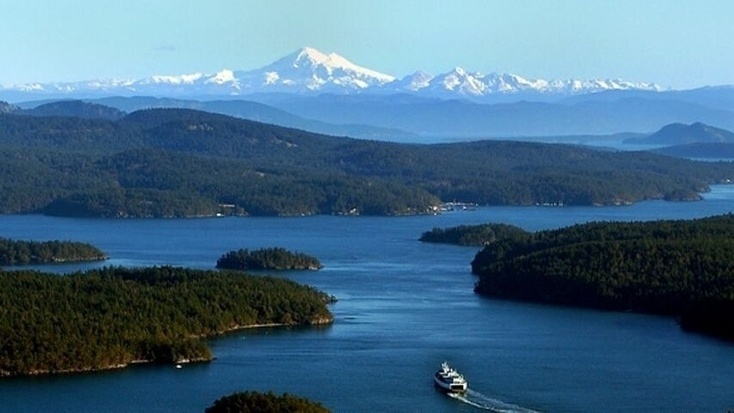 Head out on a
weekend trip from Seattle with a visit to

Leavenworth

Another great weekend trip from Seattle is to the enchanting town of Leavenworth is located around two and a half hours from Seattle on the east side of the Wenatchee National Forest—although visitors will feel like they have arrived in southeast Germany as the entire town center as been modeled on an idyllic Bavarian town. The town hosts their very own Oktoberfest celebrations from the end of September to mid-October where visitors can enjoy live music, traditional German food, and great beer while year round, Leavenworth's wineries offer tastings and tours on the banks of the Wenatchee River. Head to Waterfront Park for a peaceful walk by lakes and snow-capped mountains and in winter, Ski Hill's slopes accommodate winter sports enthusiasts of all ages while a visit to the Reindeer Farm gets everyone in the Holiday spirit.

A weekend trip from Seattle is best enjoyed with a trip to Leavenworth. Camping in Leavenworth gives you the perfect opportunity to stroll through the stunning vistas and recharge your batteries.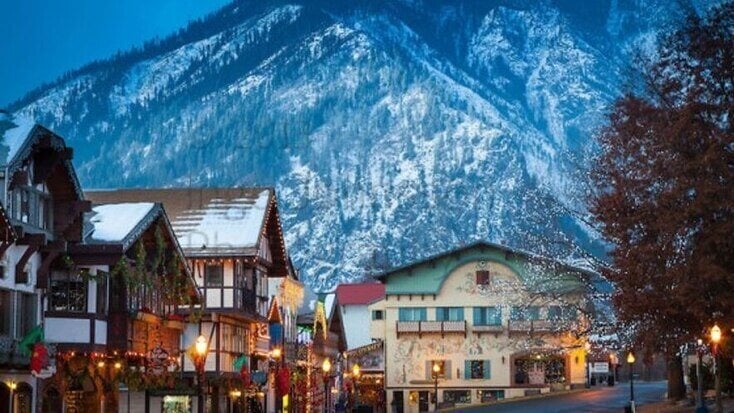 Bainbridge Island campgrounds make for the best weekend getaways near Seattle
The pride and joy of Bainbridge Island is the stunning Bloedel Reserve, a 150-acre reserve made up of formal gardens with a wide variety of plants and flowers as well as a woodland, a moss garden, and marshland. Built in the 1950s with a 1920s décor, the Bloedel mansion is fun to explore with the whole family. Hikes, nature walks, bird-watching—all this and more is possible in this paradise of color!
Bainbridge Island campgrounds make for some of the very best weekend getaways near Seattle. The forest walks and abundance of life throughout this stunning area will not disappoint those outdoor enthusiasts in search of some real adventure. Seattle staycations don't have to be more of the same, after all! Book yourself into Bainbridge Island camping rentals today and don't miss out.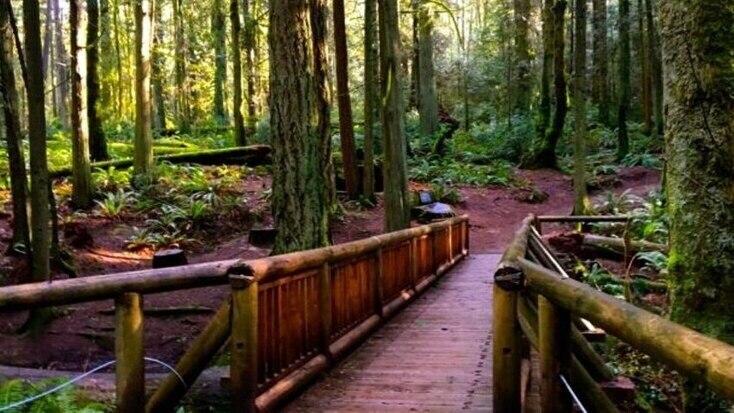 ---
Looking for more ways to fill your weekends with adventure and nature? Check out more fun-filled getaways ideas on our blog, or head to glampinghub.com for listings and unique accommodation galore! Check out things to do in Seattle if you're looking for something closer to home.