A good rental listing is so much more than a few words and a handful of photos. In order to create the perfect listing—and get your accommodation the attention it deserves and the bookings you want—we've gathered our insider knowledge to maximize your rental property's potential and make it shine among its competitors. The following handy tips are an easy way to ensure your property will make it to the top of every Glamping Hub user's list. Getting bookings for vacation rentals is the first step in ensuring guests have the best possible experience, and once you get those bookings, you can start to think about how to make your rental property the most memorable and get those guests to come back next year.
1. Photos are everything in a rental listing
We've all heard the common phrase that "a picture is worth a thousand words," and this idiom couldn't be truer when it comes to giving your rental listing the best chance of getting attention from guests, and ultimately, bookings.
The image is the first thing that will draw a guest's eye, and for this reason, they need to be bright, clear, full of color and capture the uniqueness of your accommodation. We realize that paying a professional photographer can be pricey, but don't underestimate the power of a smartphone or a point-and-shoot camera! You'd be amazed at the high quality, clean, and attractive images you can produce with the click of a button.
The best photos contain plenty of natural light (open those windows and doors!), have a wide-angle that allow the guest to be able to imagine themselves at your rental, and, of course, have an outstanding exterior picture that sums up the property.
2. Catchy titles make your rental listing stand out
In general, a rental listing with a clear and attractive title will gain a higher click-through rate from potential guests. It's a matter of succinctly summing up the property while showing off your accommodation's best features. If you've got it, flaunt it! If you have a pristine pool with mountain views or a hot tub under the stars, we need to make sure potential guests know right off the bat.
3. Location, location, location
While guests looking for their next getaway will most likely have already searched for the city or area that they want to stay, using a popular tourist destination in the title and within the text can give that extra push to get more page views and bookings.
With hundreds of millions of visitors flocking to national parks in the U.S. each year, using these popular spots in the title is a great way to attract fellow nature lovers. Is your property within walking distance to a gorgeous beach or an epic peak in the mountains? We need to say so to ensure guests know the best attractions in the area right away.
4. Clear and up-to-date descriptions
Glamping Hub guests are usually outdoor explorers looking to take a unique vacation in a one-of-a-kind accommodation, and for that reason, having an appealing description of the property is a must. If your tree house has a deck high up in the branches with sprawling views of the mountains, guests need to be told! At the same time, over-exaggerating the quality can be counterproductive for a more rustic rental.
Ensuring your rental listing is up-to-date in terms of local attractions and events can also be key. If there's a new music festival in the area or an adventure center that has recently opened up, potential guests will thank you for letting them know about it.
5. Good reviews, good rental listing
One of the most important parts of a listing is the reviews from past guests. Looking at an accommodation with no reviews can make guests hesitant, so good reviews are a way that for them to connect to the property on a more personal level. Reviews allow guests to put more trust into the rental and significantly increase the likelihood of their booking.
For this reason, it's absolutely crucial for hosts to make sure guests have a memorable and comfortable stay to ensure those attractive reviews build up and further improve the quality of the rental listing.
6. Be a proactive host
For this last one, we're going to remove your accommodation from the equation and focus solely on you. Being a proactive host is equally as important as having quality photos and an accurate description of your rental listing.
The most basic first step is the importance of having your profile filled out correctly, in particular, your payout information. Without this, even interested guests won't be able to book your amazing accommodation.
Moreover, be sure that your calendars are synced and to review your rates regularly, so guests are always seeing the most accurate prices available. Our Support team is also ready to help with both of these tasks whenever you should need it!
Your interactions with guests are another critical component, and high responsiveness to guest inquiries and booking requests will not only boost your income but ensure that guests leave you positive reviews.
P.S. Activate instant book
With the upcoming introduction of the new host dashboard on Glamping Hub, navigating your booking inquiries and requests will be way more user-friendly. What's more, this new dashboard will allow you to easily activate the instant book feature.
Why activate this, you ask? The ability to book an accommodation instantly has proven to be extremely attractive to today's travelers, completely eliminating the wait time between requesting to book and confirmation from the host. At the end of the day, this means more revenue for you and less hassle for both you and your guests.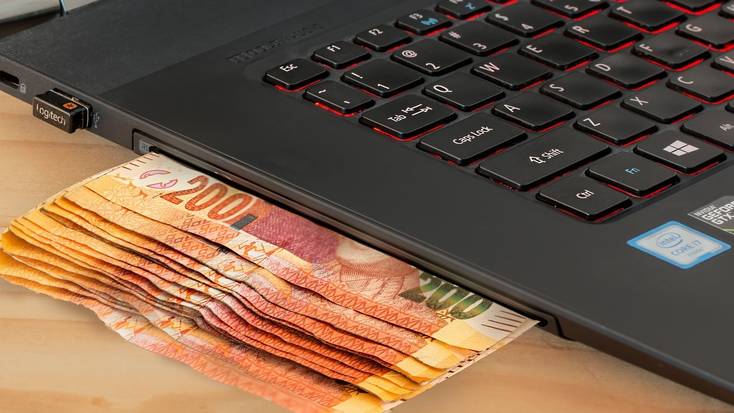 ---
If you're a Glamping Hub host—or looking to be—stay tuned for more amazing blog content written just for you. While you're here, don't forget to check out our incredible Hosts of the Month this month in Washington and Colorado, too!