With close to 4 billion social media users worldwide in 2022, using social media to promote your business has become important. The vacation rental market is no exception. If done correctly, using social media to promote your vacation rental can drastically increase your bookings. As a vacation rental owner or property manager, you stand to benefit greatly from having an internet presence.
Information, promotion, and connections thrive on social media. With so many people using these networks for almost every aspect of their lives, it should come as no surprise that using them to promote your vacation rental is a smart strategy to keep up or even stay ahead of the competition.
Glamping Hub has put together a simple guide to walk you through the best practices for promoting your vacation rental on Facebook, Instagram, and Twitter.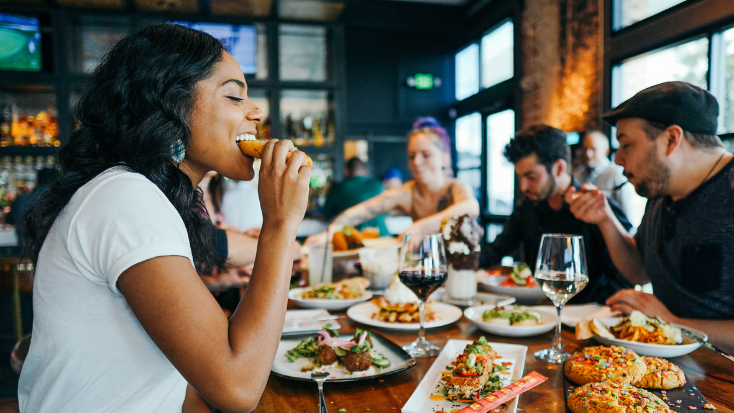 Why Using Social Media for Your Vacation Rental is a Good Idea
With the press of a button, people from all over the world can engage and share what they care about on social media. As a result, it's a terrific approach for property owners to attract new visitors and reconnect with old ones. Hundreds of millions of people, many of whom are potential guests, use social media sites like Instagram, Facebook, and Twitter to find travel deals, get inspired, plan dream getaways, and read vacation rental reviews so they know where to stay.
Here are some benefits of using social media for vacation rentals:
1. Growth through interaction
Because it's simply one aspect of a broader digital marketing spectrum, using social media to promote your vacation rental has become essential over the last decade. Social media allows you to establish relationships, as well as helps you connect with potential guests and convert leads into bookings.
We're not sure about you, but scrolling through a newsfeed and coming across a holiday post stops us in our tracks. So, as a vacation rental owner, make an effort to interact with your guests in a unique way. Ask relevant questions, and to attract people's attention as they go through their newsfeed, post a captivating photo of or from your vacation rental with something potential guests can relate to. In this manner, guests will imagine themselves doing the same at your vacation rental. You're not simply promoting a product, you're also promoting an experience.
2. Cross-promoting with local businesses
Cross-promoting with other businesses around your vacation rental is smart. Vacationers will undoubtedly visit the nearby restaurants, malls, parks, and tourist attractions. Why not form a connection with these local businesses to reach a new audience and offer your guests something they won't find anywhere else— perhaps discounts to the attractions where they'll likely spend money?
3. Social media marketing offers a competitive advantage
Your vacation rental is your business, and any business is built on making connections with customers and providing experiences that go above expectation. Although it will require some effort, marketing through social media provides you with the option to 'wow' your guests. At Glamping Hub, we suggest creating accounts on social media networks that you are certain you will use. Nothing is more frustrating than someone visiting your page and discovering it hasn't been updated.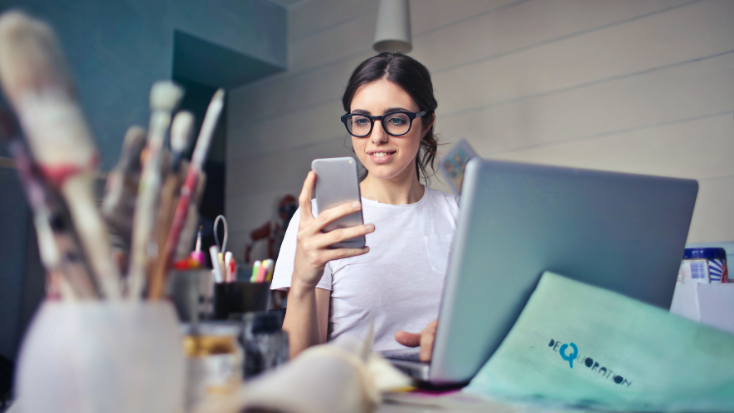 Defining Your Social Media Strategy
Define your social media strategy before promoting your vacation rental. Set your objectives and evaluate your progress at the end of each month to see if your plan is working or if it needs to be tweaked. Carve out a posting schedule and be consistent and clear about how often you post. You don't want to bombard your followers but you also want to create a rhythm that works for you. Begin with 2 to 3 posts each week to evaluate whether you are achieving your social media objectives.
Oh, and make sure your content isn't monotonous for your audience. Add variation and value-added information to your plan to make it more interesting. This gives your readers a topic to discuss and encourages them to return for more.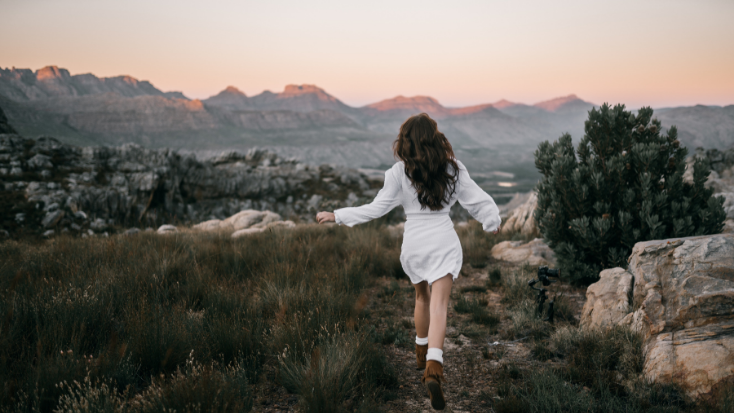 Decide on your target audience when using social media
Consumer awareness of vacation rentals is expanding as a result of social media platforms. To enhance their reach among potential guests, more and more significant players in the vacation rental market are using social media for business marketing strategies, such as vlogs, articles, and Google Ads.
Ask yourself these questions: Who is your target market? What types of visitors do you generally get? If you decide to build a social media account for your vacation rental business, be sure that your target demographic uses this sort of platform—whether families, friends, or young couples. According to a Statista survey, Instagram users in the United States are between the ages of 25 and 34. You might want to reconsider your plan if your potential guests are older.
With so much competition and many getaway options available, it may seem daunting, but the key is to recognize that your property is not the perfect fit for everyone and that you must find a unique way to stand out from the crowd and attract the right guests to your vacation rental.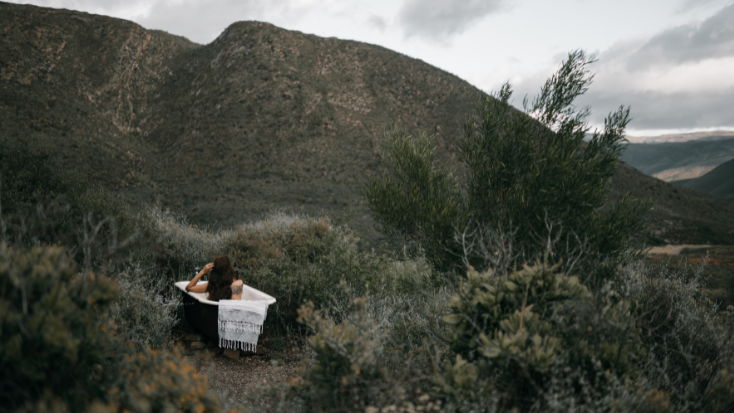 Create unique social media content for your vacation rental
Once you've figured out the first part of your social media strategy for your vacation rental, you can concentrate on your unique content planning.
Compelling Photos and Videos
Only use the best photographs and videos. You want your images to conjure up an idea of what a holiday in your short-term rental would be like. Even if you are aware that your home is the most gorgeous in the area, your potential guests are unaware. And nothing will inspire them more than beautiful and appealing images.
Captivating Captions
You only have a brief moment to make a lasting impression, so write with brevity and enthusiasm—otherwise, your words are merely words. Create some personality, set yourself apart, appeal to the senses, come up with new ideas, and never give up. Our senses are heightened when we travel. The food, the unfamiliar sights, the sounds…we take it all in in a way that we can't do at home. Be sure to transport your followers to your fantastical vacation rental using brief but evocative captions.
Location and Tags
Most social media platforms allow you to "tag" your photo's location. For a variety of reasons, you'll want to put your vacation rental on the map. First and foremost, including the location of your property helps to establish credibility. Adding your location also helps in attracting possible visitors who are just passing through.
Remember that photos don't have to be the only thing you post on social media. You can also use tags to highlight some of the attractions surrounding your vacation rental. Users who are looking for locations to visit in town will be redirected to your vacation rental page if you do this. It's a fantastic approach to reach out to a larger audience and convert leads to bookings.
Hashtags
Hashtags are similar to keywords for images, and because social media sites can't "read" your images, hashtags can help you explain what's in them. You can hashtag not just what you want to emphasize in the photo, but also thoughts that are related to it. Using social media to promote your vacation rental is a great way to show how unique your vacation rental is.
---
Whether you love it or hate it, social media is where more and more purchase decisions are made—and weekend or week-long getaways are no exception.
A few quick tips on how to use social media to promote your unique vacation rental:
Concentrate your efforts on the platforms where your visitors are likely to engage and interact. Instagram's user base is predominantly younger, but this seems to be changing. TikTok is even younger so this might not work for promoting your vacation rental. If you want to attract business travellers, LinkedIn is a terrific place to start. And for those with a niche market like female solo travellers and family vacations, Pinterest offers a wonderful platform to inspire.
To automate your social media updates, use the various tools out there. You can do a week or a month's worth of social media in one session if you use software like Hootsuite or CoSchedule. You can focus on other strategies to promote your vacation rental by planning and establishing your social media calendar ahead of time.
---
Looking for more ways to improve your vacation rental business?
We assist new and seasoned glamping hosts in attracting more visitors and increasing bookings by providing rental listing development, public relations and marketing services, reservation management, and financing alternatives to allow you to add more accommodations and enhance your profitability. For further information, please contact us.