Vacations are meant to be fun and relaxing, but unfortunately, some well-earned money must inevitably be spent in order to arrive at your destination. California—one of the world´s most popular vacation spots—attracts tourists from near and far, due to its amazing beaches, pristine forests, and majestic mountains. Spending your outdoor getaway alongside chirping birds and a rushing river is the perfect setting to de-stress and recharge. We've got some great suggestions for enjoying a California vacation on a budget.
Keep reading to discover some amazing, affordable places to visit in California
If you're visiting California on a budget, one thing you won't be stressing about is the price of your glamping accommodation—thanks to this curated collection of extremely unique outdoor accommodations, all under $195 a night. Get ready to visit the Californian wilderness while maintaining a reasonable budget in these affordable places to visit in California!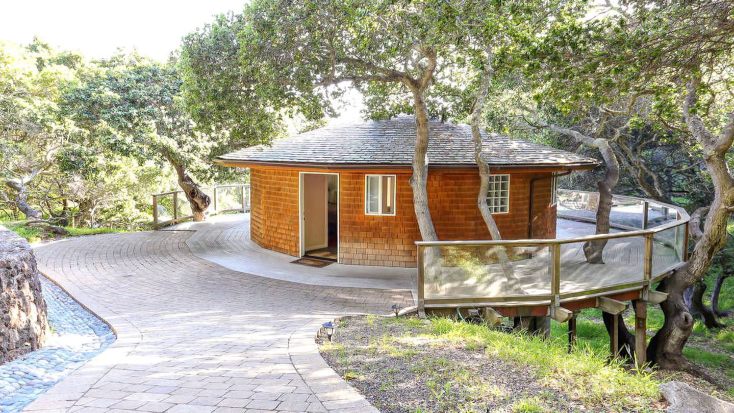 For glampers who appreciate location alongside unique and quirky architecture, you'll love this magnificent cottage with views of the San Francisco Bay. With a cozy yet chic interior along with immediate access to the outdoors, guests will be in the lap of luxury without breaking the bank.
2. Gorgeous Airstream Rental with San Francisco Bay Views in San Rafael
For about $100 a night, this exceptionally comfortable Airstream provides guests with elegant luxury without a high price tag. Located close to San Francisco, this Airstream is perfect for those who want to make the most of their stay without spending a fortune.
3. Peaceful Safari Tent Camping in Coastal Woodlands near San Francisco
Experience luxury camping to the next level with these idyllic tents, priced under $120 a night. Guests can feel one with nature while maintaining the utmost comfort during their stay. Surrounded by the amazing landscape of Mendocino, this glamping site will be sure to impress all who come stay here.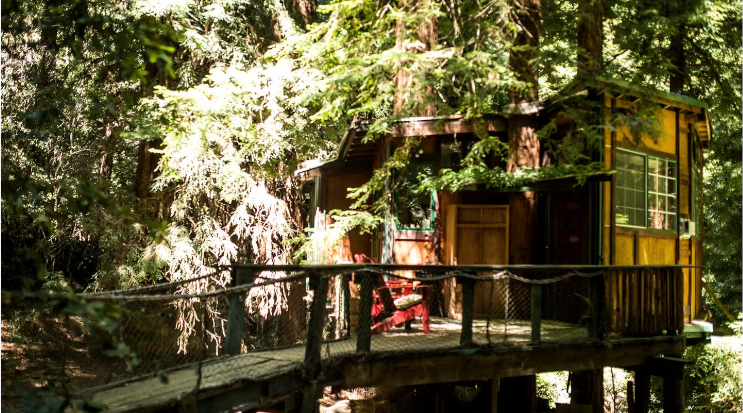 It is a dream of many, both young and old, to stay in their very own tree house, and with this property, that dream can become a reality! Fully outfitted with all necessary amenities, this tree house offers that one-of-a-kind feeling of sleeping up in the trees while making guests feel right at home.
5. Spacious Pet-Friendly Yurt in Smith River National Recreation Area, Northern California
When you share your glamping stories with your friends, nothing will spark more questions and interest than saying you spent your weekend in a luxury yurt. Fully appointed with a full kitchen and an indoor bathroom all for about $154 a night, guests can experience the best of California while in style and still stick to their budget.
6. Pet-Friendly Cabin with Rustic Interior near Big Bear, California
Escaping from everyday life in a bustling city has never been easier with this charming cabin near Big Bear, California. Reasonably priced and situated in an ideal location, guests can breathe in the fresh pine air and forget about their wallet.
7. Rafting Excursions and Luxury Camping with Complimentary Breakfast on American River in California
For the adventurous glampers, these impeccable tents are ideal for those looking for simplistic luxury while on their frugal California vacation. With a complimentary breakfast every morning and rafting excursions, these tents sit right on the water and will not make a dent in your bank account.
8. Gorgeous Riverfront Cabin in Woodland Seclusion with Hot Tub in Northern California
Venturing into northern California, glampers can encounter this charming cabin, fitted with everything from panoramic forest views to a bubbling hot tub, all for under $200 a night. Guests can make the most of their unforgettable California excursion without feeling guilty indulging in the luxury that they deserve.
---
For the intrepid explorer who is money conscious to the low-key first-time glamper looking to relax and disconnect, these special accommodations are sure to tempt anyone looking to spend vacation visiting California on a budget!