Tiny houses, little houses, micro-house, small houses for rent, and everything in between, simply put, the tiny house movement is the recent trend to downsize one's physical living space and focus on 'tiny living.' People are deciding to give up their full-size homes for tiny homes that range anywhere from 100 to 400 square feet. The result? An eco-friendly, cost-saving, and sustainable lifestyle. These creatively-designed, tiny house rentals have all the necessities of a cozy, comfortable life while motivating to keep up with a more active routine. Can't believe what you're reading? Even Fox News is talking about how tiny houses are all the rage right now. Check out the best tiny house rentals and keep reading to learn more about the tiny house movement and tiny house living.
What is a tiny house? Rental with a twist
A tiny house has become so much more than just a small space for the minimalist. It has become a way of life for many, and it's still a great way to enjoy a unique getaway. So keep reading and discover the perfect tiny house for rent for your next vacation.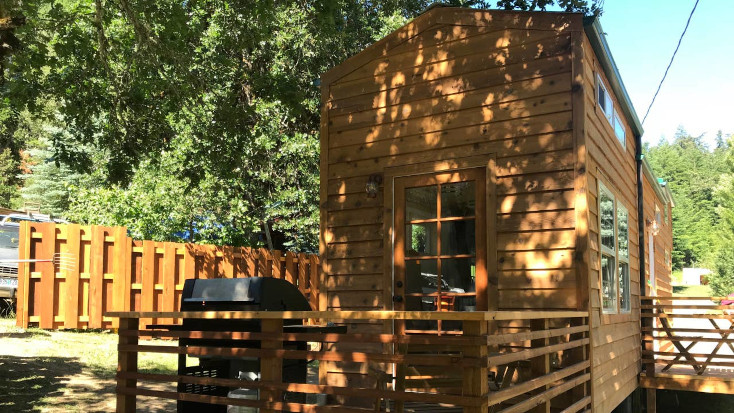 Gone are the days of hiding from the sun to lounge on the couch and binge on reality TV shows. Gone are the days of stressing about cleaning every corner of a three-bedroom home. Gone are the days of struggling to scrape up the funds to pay the mortgage. When living the tiny life, these worries diminish—allowing you to truly live life to the fullest. Learn more about living big in a tiny house and the tiny home movement, and then start searching "tiny house near me", to find your perfect vacation destination and the best tiny house rental.
What are tiny houses? And what is the tiny house movement?
So, you're probably wondering what is so great about the tiny house movement. What are tiny houses even anyway? So much more than just a small home, tiny houses, like this tiny house for rent in Hawaii, come in a variety of creative shapes and sizes and can accommodate an entire family. These small houses for rent can be built suite-style to resemble a hotel room or tall and narrow for a modern twist on a loft. They can be stand-still timber huts or miniature portable homes on wheels ready to take you all over the globe. The endless, innovative designs inspire a unique combination of simplicity and comfort—a lifestyle that will make you wonder why you ever dreamed of owning a many-storied mansion when a small house can give you so much.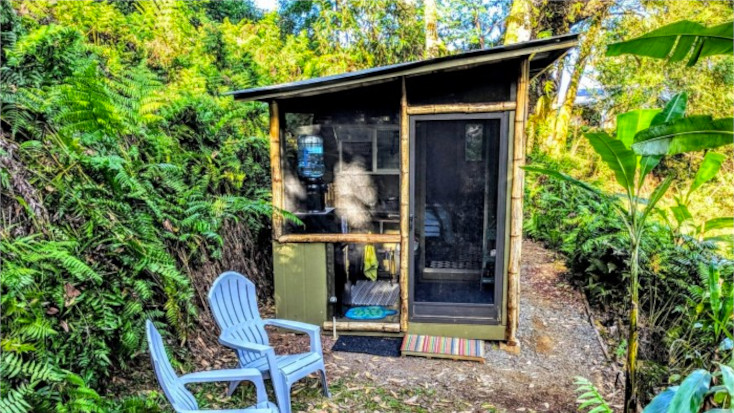 Living big in a tiny house: What are the benefits of tiny living?
The benefits of tiny living are plentiful. This life is suitable for anyone looking to go green, as these small structures use minimal resources and can easily be powered using renewable energy. Additionally, the smaller physical capacity calls for fewer material possessions, reducing the amount of clutter that seems endless in today's materialistic world. Fewer things and less space also mean diminished costs; who wouldn't want to be living big in a tiny house? You know what they say – less space, fewer problems! You can own your own or you can also try it out for a time by looking at the best tiny cabins for rent online. We're sure you'll get the bug for it after enjoying a vacation in one.
Lastly, tiny home living adds a feeling of freedom to the mix. The accommodation provides all the necessities needed for a comfortable lifestyle but now, the temptation to waste away indoors is lacking. The tiny house movement is suitable for anyone looking to benefit from these perks—and let's face the truth, everyone is. Texas tiny house rentals, like in this photo, make it easy to adapt.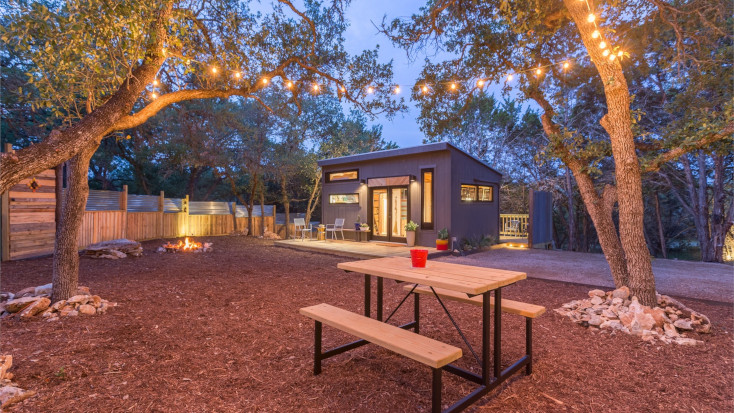 Tiny house living: Why go glamping in a tiny house?
The tiny house movement is a spectacular phenomenon, but tiny house living does require drive and commitment to start. For those who are still on the fence, why not give tiny house glamping a try? Adventurers, explorers, and nature lovers are bound to enjoy a change of scenery every now and then. One of the best kinds of luxury glamping retreats is those that allow you to relax at no additional expense. Cue tiny house glamping, like this Florida tiny homes for rent! Think about the possibility of eliminating the stress of high costs, both monetary and environmental, while reaping the benefits of an exclusive getaway. Tiny cabin rentals will cut out a whole chunk of the stress involved for you.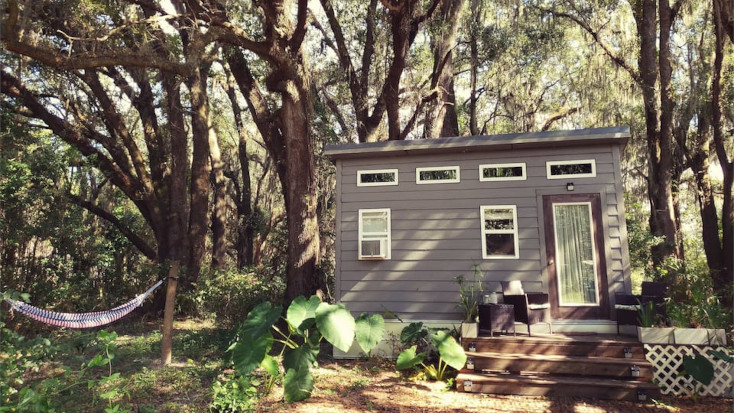 Discover the best
tiny houses for rent
You might be living small, but don't be afraid to act big! As inviting and cozy as tiny houses can be, the adventure begins when you first step out of the front door. Whether you're hidden away in a national park or facing a beautiful lake, glampers have access to an endless number of activities including hiking, biking, canoeing, bird watching, and more. Take your pick of chic, modern tiny houses—from tiny houses for rent nestled in the wilderness to tiny homes to rent like beach houses overlooking a stunning ocean view, we'll find the best tiny house glamping spot for you.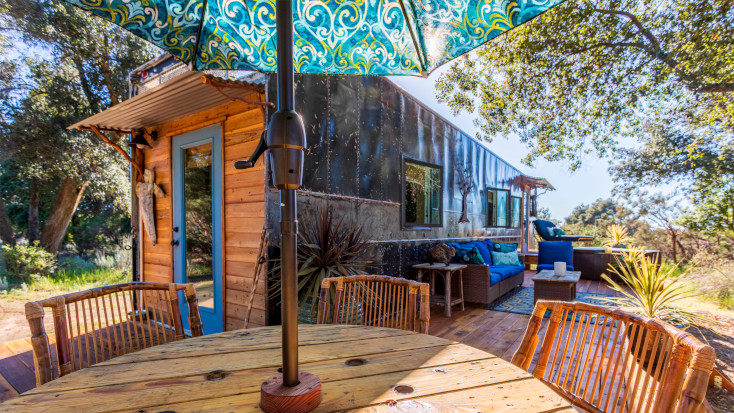 Take the first step in the tiny house movement, and go glamping at any one of Glamping Hub's tiny houses to rent across the U.S. and beyond, and embrace the tiny life!
---
Hungry for more? Click for Glamping Hub's thousands of luxury accommodations worldwide. For more information on types of glamping, keep exploring our travel blog!