As part of International Women's Day, March 8th, Glamping Hub is pledging to continue to celebrate and encourage women in tech and travel industries. As we continue to grow, we promise to keep people at the core of what we do, advocate the growth of women to leadership roles, and highlight and celebrate the achievements of not only our team but also the women in our glamping community.
This month, we want to share some of the incredible women in tech and travel industries who work behind the scenes at Glamping Hub.
Meet Marisa Rivera, ​Global Acquisition Manager 
"My culture has always been half Spanish half American"
Marisa grew up in Houston, Texas, where she studied English Language Arts and moved to Spain after graduating college. Her father is from Spain so she spent lots of summers with her family in Sevilla, southern Spain growing up. After working in the education sector and completing a Masters's in Applied Linguistics in Granada, Marisa decided to travel to Seville and continue her journey there.
Starting at Glamping Hub as a Host Specialist in the Customer Support Department, she worked with hosts on a personal level and got to know some of the great people in the Glamping Hub community. Four years later, she has worked her way to managing the Global Department and now leads a team of talented individuals to help grow and support our global Glamping Hub community.
We sat down with Marisa to find out more about her experience as a woman in tech and travel industry, her life, achievements, and goals for the future.
What is your superpower?
I believe my superpower is my hunger for knowledge. In elementary school we used to watch this program called Schoolhouse Rock, and they had a song that was called "Knowledge is power" and it stuck. I've always loved to learn and I am a quick study, this has really helped me evolve and expand my abilities.
What attracted you to the tech and travel industry?
Honestly, being an English major, I was always pretty anti-tech and always preferred paper copies and that type of thing. It wasn't until I started working at Glamping Hub, helping hosts with technical issues, that I realized I really enjoyed problem-solving and actually had a knack for understanding the tech behind our tools and platform. I've also been given the opportunity to work and learn from some incredible people on the IT team and it has made me realize that it is actually something that I'm not only good at but really enjoy.
What is your most memorable travel experience?
One of my most memorable travel experiences was actually going glamping in the sierra of Cadiz. I stayed in what is called a "choza" which is a traditional Spanish shepherd's hut. It was in this beautiful area called Grazalema, and the property was on a cliff overlooking the valleys of the sierra. They were some of the most beautiful sunsets I've ever seen, with a cold beer in hand and in good company, that is a feeling I will never forget.
Could you tell me something that you are passionate about?
Not to sound cliche, but I have a recently reignited passion for yoga. I was a gymnast when I was young and got into yoga in high school and did it daily all throughout college, so it has always been part of my life. But as sometimes happens, it was something that found itself getting cut out of my routine.
It wasn't until about 3 years ago that I started getting back into it, and then during the lockdown last March when the pandemic hit hard, I started really doing it consistently and made huge progress. It is something that keeps me both mentally and physically balanced and I won't let go of again.
Have you lived or worked anywhere interesting in the world? If so, where and why did you enjoy it?
The most "interesting" place I've ever worked was probably in Prague. I did my TEFL there and then started teaching English. I lived with my close friend, Grace, with who I had grown up within Houston and I also met so many cool people in the program. Living in a foreign country and embarking on a new experience with old friends was one of the most exciting times in my life.
What's the biggest lesson that you've learned that's unique to being a female leader/manager or in a male-dominated team?
The biggest lesson that I've learned after getting to experience being a female manager is realizing how many more limitations the women who came before us had. I have a grown appreciation for all that my mother and grandmother accomplished and worked for and I hope that my work will ensure that the women after us have even less limitations.
What are your biggest accomplishments so far?
I've always been very academically driven, so I would say graduating from college and then grad school are my biggest accomplishments. It was a lot of hard work on my part and I was able to make my family proud.
Do you enjoy being in and around nature? If so, tell us about your favorite place to relax, unwind, or explore in nature.
Nature is super relaxing to me, particularly I love the beach. There is nothing better to me than being on the beach, sun beaming down, toes in the sand, and the sound of waves crashing.
Could you name a woman who's inspired you the most in your life?
My mother, Michelle, she is my Wonder Woman and I strive to be like her everyday. She was able to be a great mom and a rock star business woman and she is my role model.
Have you set yourself any goals for the future?
My next big goal is to invest in owning property somewhere.
Are there any podcasts, books, apps, or social media accounts that you follow for inspiration?
Not that I can think of off the top of my head, my biggest hype queens and sources of inspiration are my best friends and my family.
Are you part of any organizations that focus on the support or growth of female equality, education, employment, or entrepreneurship?
Not independently, but Glamping Hub has always done a good job of promoting its female employees.
What piece of advice would you give to young women looking to work in the tech or travel industries?
Have self confidence; because you ARE smart and you CAN do it.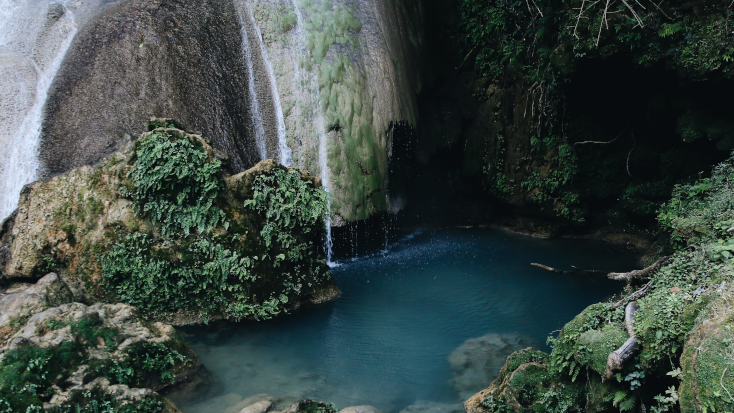 Thank you Marisa Rivera for sharing your women in tech and travel industry experience. It's great to see how your love for travel and passion to learn have driven your ambition. We completely agree that having a great support network of women around you is important. With determination and self-belief, women in tech and travel industries can achieve anything they set their minds to!
If you loved this story, make sure that you check out Our International Women's Day Host of the Month: Sheree from Ontario. She gives great advice for women looking to start their own glamping business. "Go for it, and be confident! Women make great entrepreneurs because of our abilities to multitask, work hard, listen to people, and be compassionate!" 
Keep following us to read more great women in tech and travel stories!