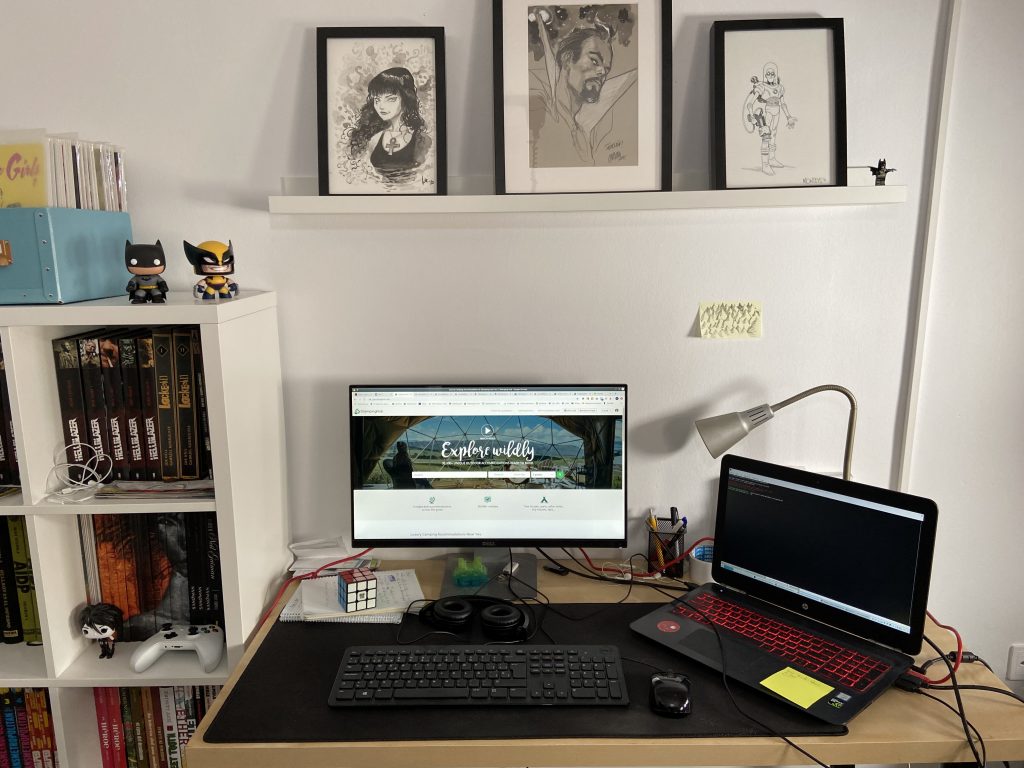 The whole world has embarked on one of the biggest work from home trials. Here at GH we are no different and we are embracing the opportunity to adapt to a new working dynamic.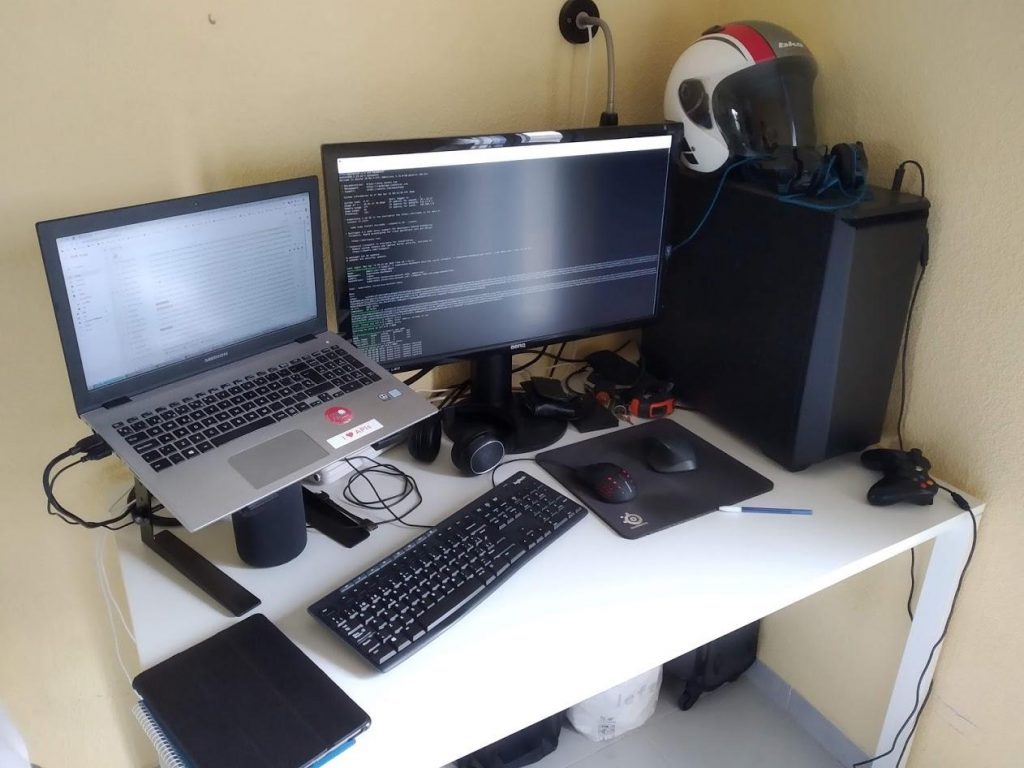 As a young, fresh, start-up, we sure do miss coming into our open-plan office HQs in the centre of Sevilla, Spain. We miss the kitchen coffee breaks, the big and breezy open windows, and the happiness of getting to see our colleagues every day. Fortunately, even under the current circumstances, because we are an online company we are able to continue to work from home and carry on with our work, connecting via Google Hangouts and Skype.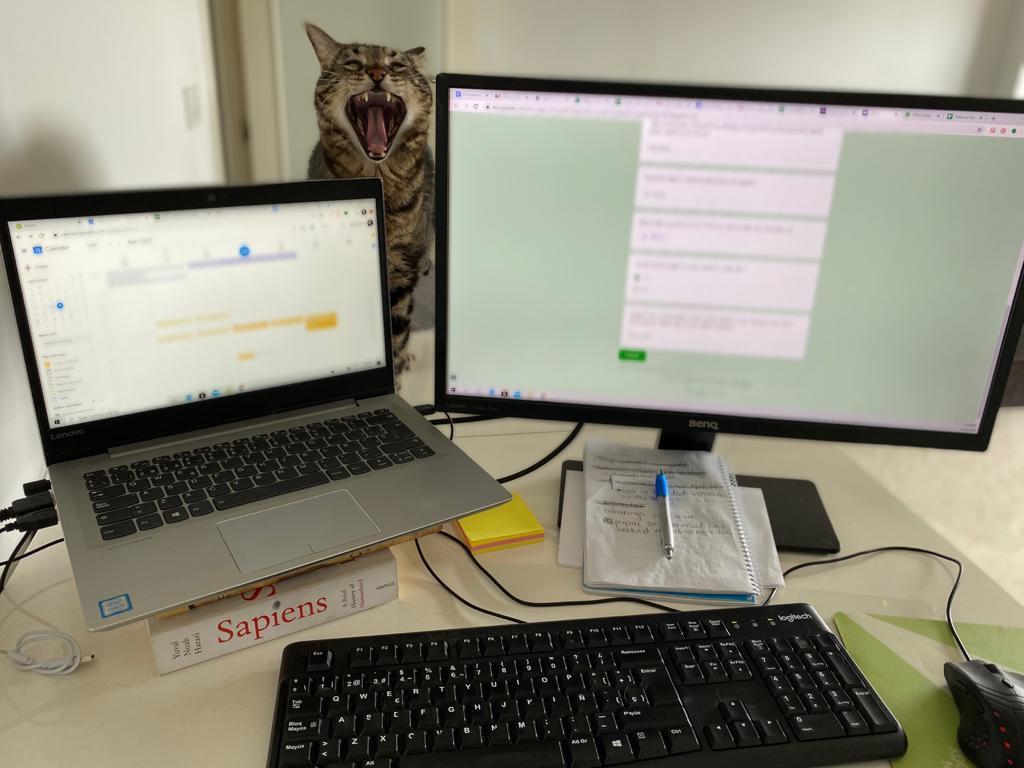 We are now managing our daily tasks from our desks at home- many of us also juggling kids, cats, dogs, and other family members or roommates. We often have a laugh during our daily virtual stand-ups, usually due to one of our newfound interruptions. We thought we would share some of our remote office space setups and furry assistants!