Check out the best Marblehead rentals in Massachusetts! Campgrounds 'near me' are a click away
Most popular Glamping with Kids near Marblehead, Massachusetts
Floating Homes
Boston, Massachusetts (United States of America)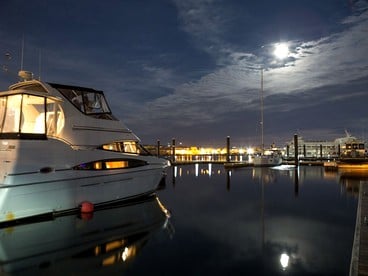 Floating Homes
Charlestown, Massachusetts (United States of America)
Beach Houses
Gloucester, Massachusetts (United States of America)
3+ Accommodations ready to book
Stay at Marblehead campgrounds for your next family vacation in Massachusetts! Glamping vacations await
Don't look anywhere else when booking your next vacation. The best glamping with kids near Marblehead, Massachusetts is available today and is not to be missed out on. Marblehead is a coastal destination that is perfect for those outdoor enthusiasts that want to spend some days out on the water. Check out the yachting bay and the various shipyards of the area and then head further inland for a spot of hiking. The best Marblehead rentals in Massachusetts can be found right here and will not disappoint. Book a stay on Marblehead campgrounds 'near me' today and make sure your next vacation is a great one.
Discover the best Marblehead, MA rentals and go luxury camping! Massachusetts vacations can be enjoyed today
The best things to do in Massachusetts

Wondering what the best things to do in Massachusetts are? Why not go glamping? There's no better time than right now to enjoy a family vacation in Massachusetts. Glamping vacations in luxury rentals are available right here and are certain to delight. When you book a stay in Marblehead, MA rentals you'll be signing up for a relaxing getaway in one of the most beautiful, coastal locations in the US. So, what are you waiting for? Go luxury camping! Massachusetts vacations are a click away and are guaranteed to delight.