Enjoy a Poe Valley camping rental in Pennsylvania! Bald Eagle State Forest camping is a click away
Most popular Secluded Camping near Poe Valley State Park, Pennsylvania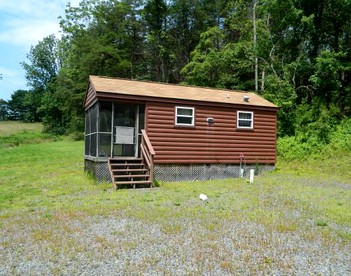 Cabins
Paxinos, Pennsylvania (United States of America)
Cabins
Paxinos, Pennsylvania (United States of America)
2+ Accommodations ready to book
Check out Poe Paddy State Park camping! Pennsylvania vacations are a click away
Don't look anywhere else for the very best, secluded camping near Poe Valley State Park, Pennsylvania. Camping at this gorgeous state park is a vacation idea that's not to be missed. Nestled among the beautiful surroundings of Bald Eagle State Forest, camping here will give you access to all of the impressive scenery on offer. If you want to find things to do in Pennsylvania, enjoy days out hiking or enjoying recreational water activities on the state park's lake. The perfect Poe Valley camping rental in Pennsylvania is just a click away, so book today and ensure your next vacation is a great one.
Stay at a Poe Valley State Park campground! Luxury camping rentals are perfect for a glamping getaway
Where to go camping in Pennsylvania

Wondering where to go camping in Pennsylvania? Vacation to Poe Valley State Park could be just the thing for you. Check out the best Poe Paddy State Park camping rentals right here and start planning an unforgettable glamping getaway. When you stay at a Poe Valley State Park campground, you'll be signing up for a luxury stay under Pennsylvania's broad, open sky. The best, luxury camping rentals can be found right here and will not disappoint. So, what are you waiting for? Go glamping! Pennsylvania awaits!