Super Bowl, 2023, is fast approaching, and there's no better way to watch the game than to glamp with your whole squad while cheering on your team! So plan your Super Bowl party, and pack up all of your favorite snacks and drinks. Head off with the gang to any of these amazing spots to get ready for kick-off on Sunday, February 12.
Need to know about Super Bowl, 2023
When: Kickoff is slated for 6:30 p.m. ET Sunday, February 12
Where: State Farm Stadium in Glendale, Arizona
Half-Time Entertainment: Rihanna
Enjoy Super Bowl 2023 in a log cabin near Sacramento
With space for up to 12 guests, this pet-friendly log cabin near Sacramento is the perfect spot to enjoy a getaway in stunning surroundings, as well as settle down in front of the game with some beers and snacks. There is more than one living area with televisions, so there is more than enough room for everyone to enjoy watching the Super Bowl together. Even if you're not rooting for the same team!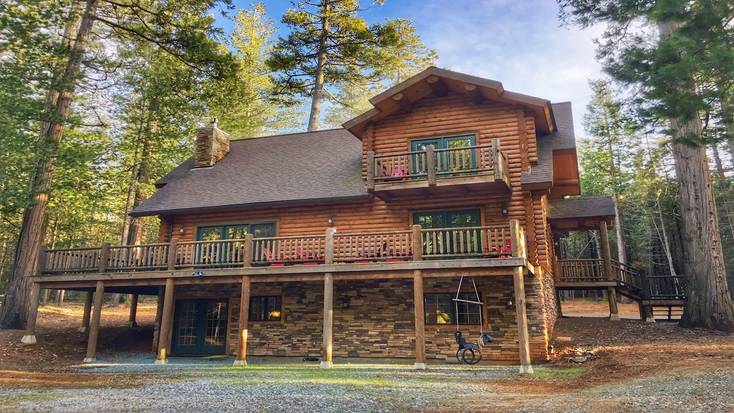 Stay in a cabin overlooking the Big Sur for Super Bowl, 2023
Perfect for six people to escape the hustle and bustle of the city, this charming cabin rental on the Big Sur coast is the perfect spot to relax together while enjoying the end-to-end action of the Super Bowl. Your 2023 Super Bowl party will be the most memorable Super Bowl party after a stay in this unique spot.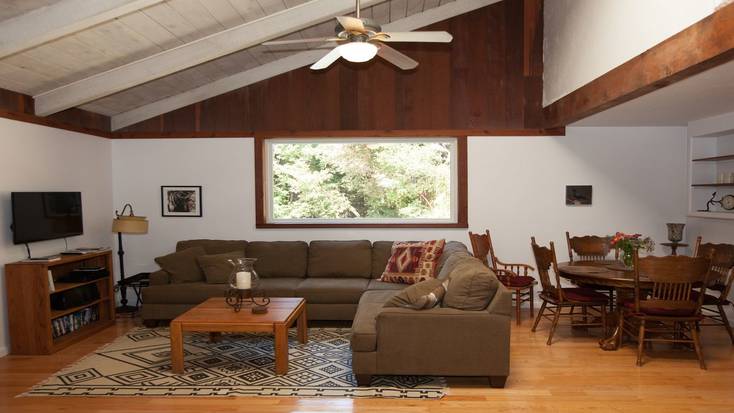 Luxurious Cabin with Private Hot Tub and Game Room in South Lake Tahoe, California
This cabin near Lake Tahoe, with gorgeous views and a unique indoor, gas fire pit, is the perfect place for you and all your friends or family to watch the game. With a large, open living area and game room, this pad has seating for everyone, and there are plenty of bean bags around so everyone can just kick back and enjoy the game.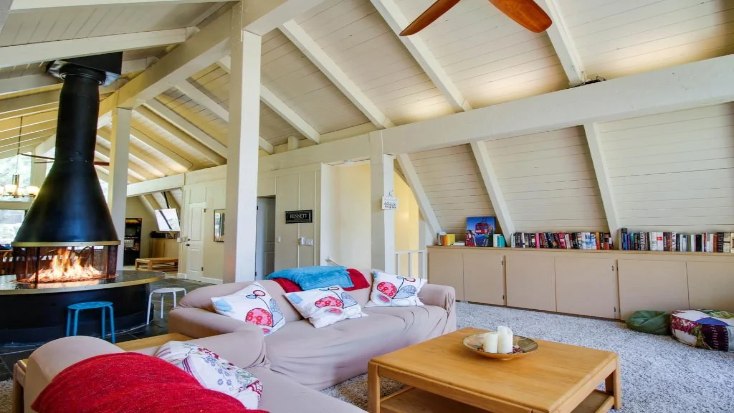 Stay on a working ranch for your Super Bowl getaway in Kansas
A stay on this ranch will be a unique experience in and of itself but add a large group of friends watching the Super Bowl together, and this is a truly unforgettable spot to head to. Near Kansas City, Missouri, this stunning log cabin can sleep up to 13 people, and with a large living space, you can look forward to the whole group enjoying your Super Bowl party.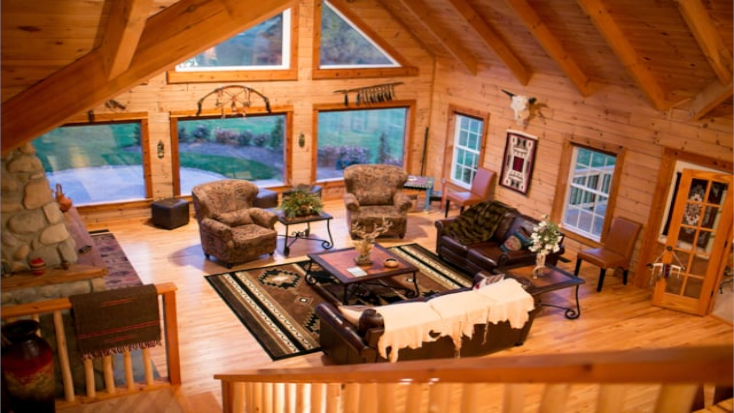 Relax in a lakefront cabin rental near Wichita, Kansas
10 guests can enjoy this exquisite lakefront cabin rental. Wichita, Kansas, is just 80 miles away, but you'll all feel as though you're thousands of miles away from the city with a relaxing getaway here. With a private dock, you can spend the weekend on the water, before tuning in for the game on Sunday evening.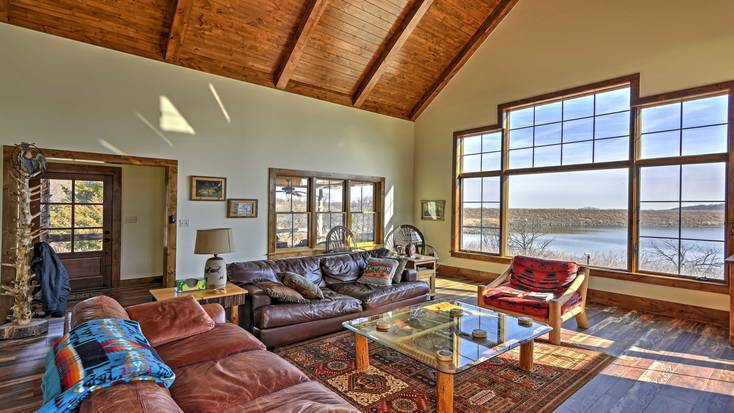 Relax in a tranquil bed & breakfast in Missouri
If you're hoping for a calmer getaway for Super Bowl, 2023, book a stay in this tranquil bed & breakfast. With room for six guests, it's perfect for a family getaway, and enjoying the Super Bowl with some peace and quiet. A wood-burning fireplace in the living room will guarantee cozy evenings during the cold February weekend.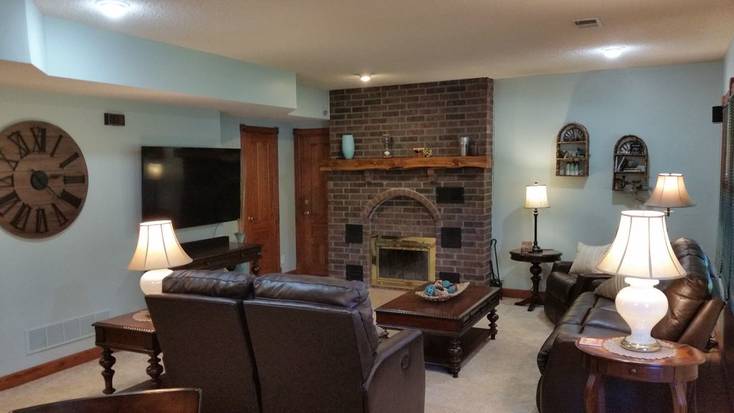 Relax in a luxury beach rental to escape the Miami area this Super Bowl weekend
Are you from the Miami area and need to escape some of the Super Bowl hooplas? Why not go glamping? We've rounded up a few places you can sneak off to, to watch the game in peace. Set on the Florida Keys, this luxury vacation rental comes with both a private beach and a pool, perfect for an escape from the city while the crowds gather for the sporting event of the year. For those of you who still want to watch the Super Bowl, have no fear; there's a good size TV and plenty of seating for everyone!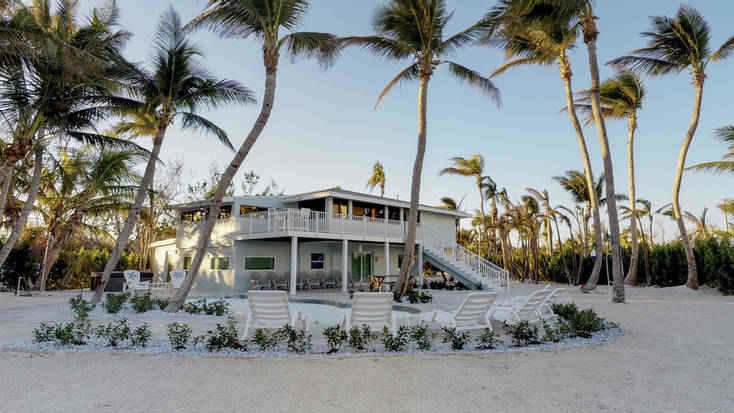 Escape to the Everglades and leave the Super Bowl behind
For an enjoyable family escape, this waterfront villa is perfect. With a heated pool, overlooking the lush tropical landscape of the Everglades, you'll truly feel as though you've escaped the city. Lake Placid is on the doorstep, and there are many fun outdoor activities to enjoy.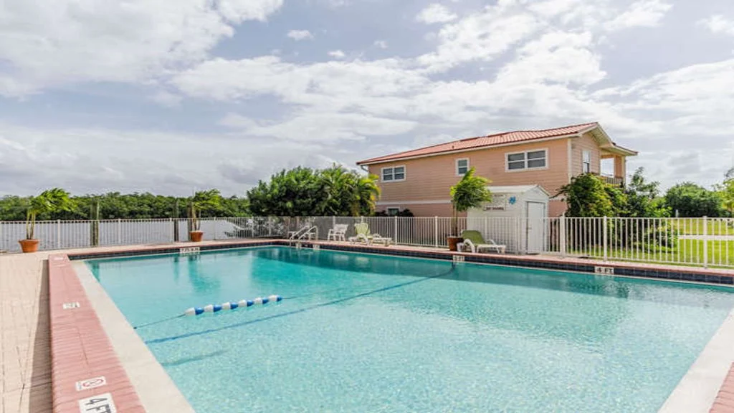 ---
Keep looking on Glamping Hub to find the perfect spot for your  Super Bowl 2023 party!