June 3rd is World Bicycle Day! Grab your bicycle and head out to your favorite cycle route to celebrate. Nowadays the bicycle is one of the most used forms of transport all over the world. June 3rd is internationally recognized as World Bicycle Day and is a great day to take your bicycle to work, plan a cycle in route nature with friends or hit the gym for a spinning class. Check out the best cycling routes in California for your World bicycle day 2023 celebration!
Why cycling is good for you and the environment
There are many benefits of cycling. The health benefits of riding regularly are widely known and we are reminded of them regularly. Cycling is a low-impact activity, meaning it causes less strain than other forms of exercise. Additionally, it uses all the major muscle groups to give you a well-rounded workout. We all know that good physical fitness is key to good mental health! Moreover, it is good for the planet, as cycling causes zero pollution! There are many environmental benefits of cycling. By saving both on using gasoline and avoiding the harmful fumes from automobiles, you are doing the world a service! Around the world there are many bike-sharing facilities in major cities, so you don't even need to invest in your own bicycle. Take advantage of bike-share when you travel. you'll save on taxi fare and get to see the city and countryside in a whole new way!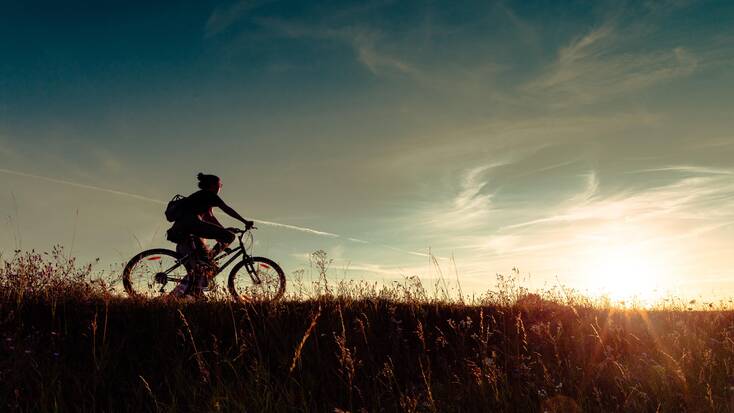 When was the bicycle invented?
The invention of bicycles and the history of cycling are fascinating. So when was the bicycle invented? The first type of bicycle is from Germany. Baron Karl von Drais 1817 invented the Laufmaschine, or "running the machine." This caused a boom in many different attempts at the bicycle, including two-person versions and 3/4 wheel variations. Which finally resulted in the rather humourous Penny Farthing.
The simplicity of this invention and the ease of manufacture meant the bicycle spread across the world. And so bicycle sales skyrocketed across the globe. Eventually leading to smaller children's bicycles, too. Specialized bicycles, like mountain bikes, have been invented for off-road activities and for exploring mountainous terrain. As motocross became popular in the 70s, bikes were invited specifically for stunt jumping. Bicycles continue to be re-invented and nowadays fold-up bikes allow us to use this fantastic invention in tandem (excuse the pun) with other forms of public transport.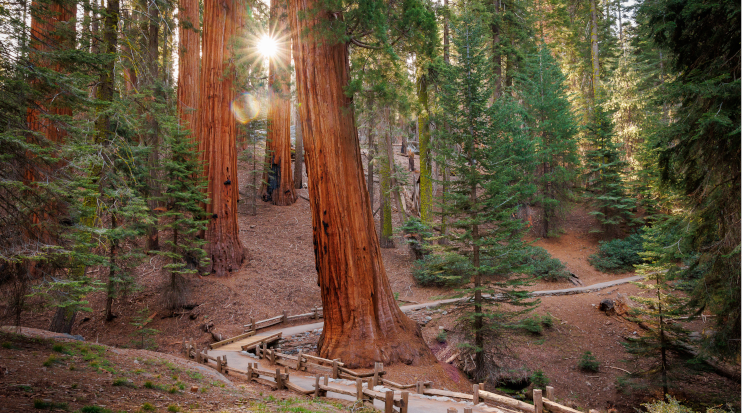 Cycling in 2023
Cycling in 2023, is also a popular sport worldwide, from the Tour De France to the Argus in Cape Town; you can see people competing on the global stage on a bike! This is where you can see many state-of-the-art bicycles with athletes at the top of their game, pushing the envelope as far as it can go on the bike! This brilliant invention is used for recreation by adults and children. Environmentally-friendly transport from small villages to major cities. As well as sports races and stunt tournaments across the globe are celebrated on World Bicycle Day. Recognized in 2018 by the UN to celebrate this fantastic part of humanity's history.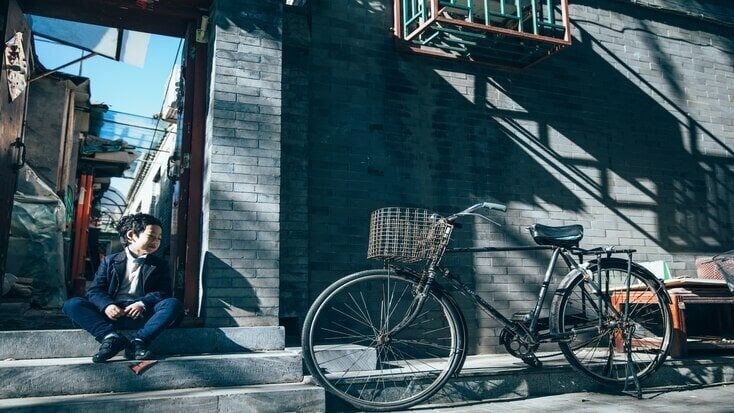 Enjoy West Coast cycling with the best bike trails in California
Discover some of the best cycling routes in California to celebrate World Bicycle Day 2023! When you think about a California getaway; combine West Coast & cycling for a fun vacation.
Marvin Braude Bike Trail: Also known as The Strand, is a route that runs along the shoreline into parts of Los Angeles, with all the typical sights you expect to see during your time here. From the Venice Beach boardwalk, South Hermosa Beach, and more! Keep in mind that this is a more touristic route and is considered more among the scenic cycle routes.
Jedediah Smith Memorial Trail: north of downtown Sacramento, this one stretches 32 miles and is used by both recreational cyclists and more serious athletes. It is a great recommendation for those looking for Northern California bike routes. It's certainly a great choice for those looking to enjoy Sutter Creek and Folsom Lake during one of the best bike trails in California.
Try the best bike rides in San Francisco. This will take you to an 11.7-mile loop trail near Sausalito and back over the famed Golden Gate Bridge! Trails here will give you a fantastic view of the Bay Area and all that is contained within! It takes about 10-20 minutes to cross the bridge itself, making an easy morning cycle.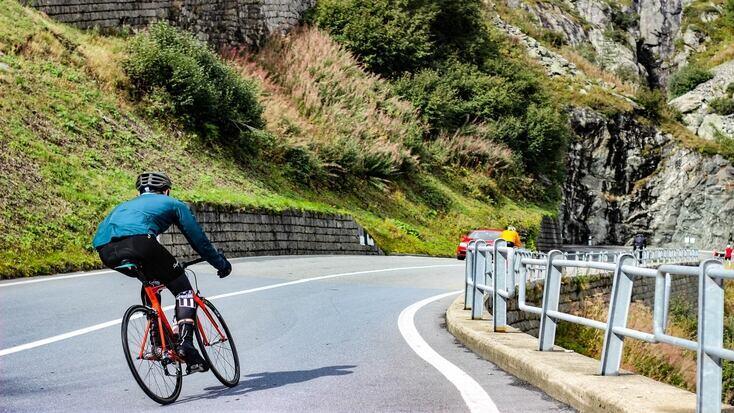 The best biking destinations around the world to celebrate World Bicycle Day
If you are celebrating World Bicycle Day 2023 in Europe there are many great routes to try. Cycling in Amsterdam is one of the best biking destinations. Mainly for the accessibility in the city for cyclists, where cyclists have right of way all around the city.
Spain is another great country for cycling. Girona is a city near the Spanish city of Barcelona. Here it's a great place for those who are serious about cycling as a sport. The many mountainous routes outside the city are very popular as well as the quiet roads throughout the city.
Australia and New Zealand are well known for some of the best cycling tours in the southern hemisphere. The dramatic scenery and the Pacific mountains will provide you with a challenge if you choose to take on the various routes to be found here.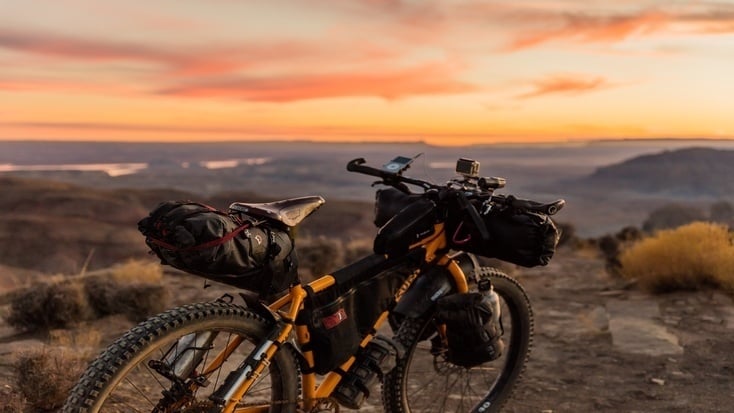 If you're inspired to go cycling for World Bicycle Day 2023 and you want to see what is available in your area, then you can find bike paths in my area, with this website.