With Labor Day weekend rapidly approaching, it's time to start planning that annual family getaway and cookout—filled with mouth-watering food—and avoiding a half-baked spread! Even though summer may be coming to an end and the kids are thinking about heading back to school, there's still time for one big backyard barbecue and all that's left to do is to organize the legendary menu with the best labor day recipes of 2023. Without further ado, lettuce begin!
From Southern-style mains and grilled sides to tasty starters and vegetarian options, make your Labor Day weekend 2023 one to remember with these delectable Labor Day recipes.
1. Labor Day BBQ ideas: cook up the best steakhouse burger to impress guests
For many American families, a juicy burger straight off the grill is the epitome of Labor Day celebrations, and these tender steakhouse morsels are sure to impress. The main ingredient and star of the show here is the 85% lean ground beef, which gets mixed with bread, salt, pepper, garlic, Worcestershire sauce, ketchup, and scallions before hitting the flames. Whether you like your burgers medium-rare or well done, these patties are always packed full of flavor and ideal for the 2023 Labor Day recipes and BBQ ideas.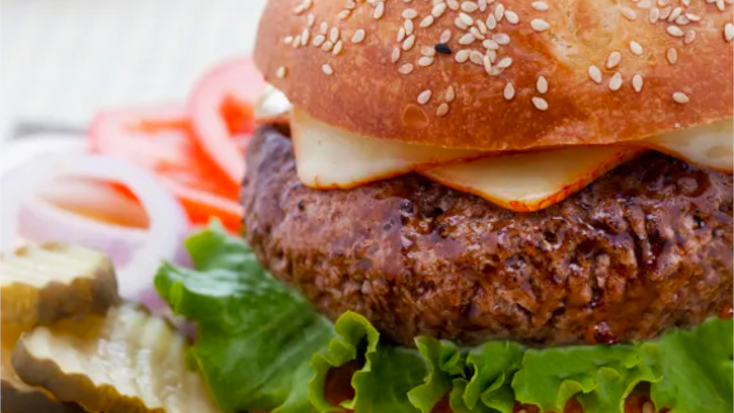 A delicious steakhouse burger recipe from Once Upon a Chef
2. Party food ideas for Labor Day: spicy buffalo wings to keep the celebrations sizzling
If you're looking to sink your teeth into something hot and spicy this Labor Day, you've just found a match made in heaven with some of these excellent party food ideas. These spicy buffalo wings only take around 35 minutes to make, and you can add as many red hot chili flakes to the sauce to get that perfect level of heat. Hungering guests at your summer cookout will be raving about your recipe for months!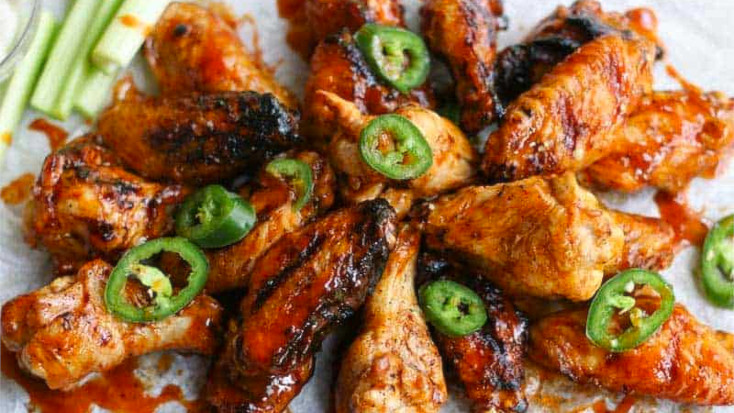 A juicy buffalo wing recipe from A Fork's Tale.
3. This Labor Day weekend will be one to remember with these honey corn wheels
The sweet taste of honey corn wheels dripping in butter makes them the real side star of any Labor Day cookout during your family getaway. This Labor Day recipe is filled with simple ingredients, like unsalted butter, honey, Kosher salt, habanero hot sauce, and, of course, the all-important ears of corn, neighbors and friends alike will be a-maized by the rich flavor this Labor Day weekend.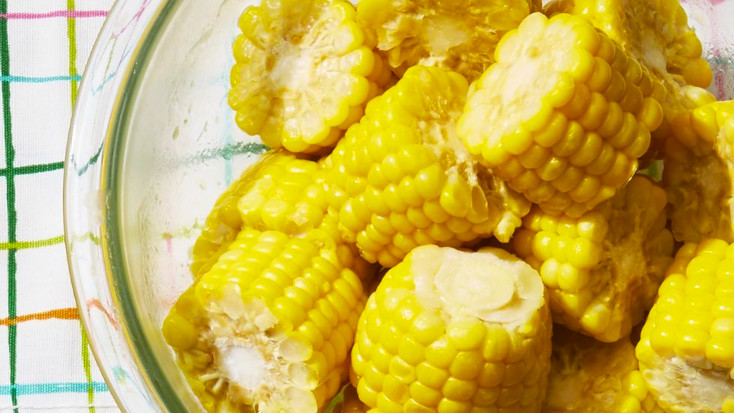 A corn wheel recipe from Good Housekeeping.
4. Kick off the Labor Day menu with your bacon cheese dog with jalapeños
Thick-cut bacon, premium cheddar cheese, spicy jalapeños, and sizzling hot dogs create the heavenly jalapeño and bacon cheese dog, which is sure to be a massive hit at any Labor Day party. Super simple to make and ready in only 30 minutes, you know what they say, "Sun's out, hot dog buns out!" Add this to your Labor Day recipes and you will surely have your guests at your feet!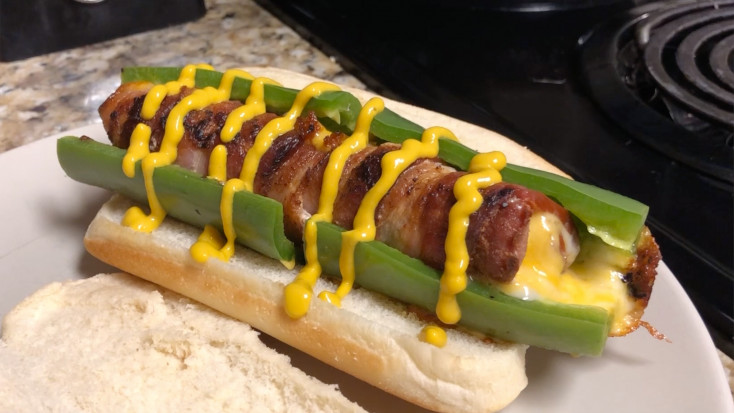 A bacon jalapeño cheese dog recipe from Hungry Doug.
5. In need of more Labor Day recipes? Fix up the best potato salad for your cookout!
BBQ Labor Day recipes should include a large, creamy bowl of potato salad. It is a must-have on the menu and for the top cookout ideas. With this recipe, you'll have even the pickiest eaters praising your cooking and the best potato salad in town. All you'll need is celery, pickles, sweet red onion, hard-boiled eggs, and fresh herbs. Add some regular household condiments to create this ap-peal-ing side dish—all in just over 30 minutes.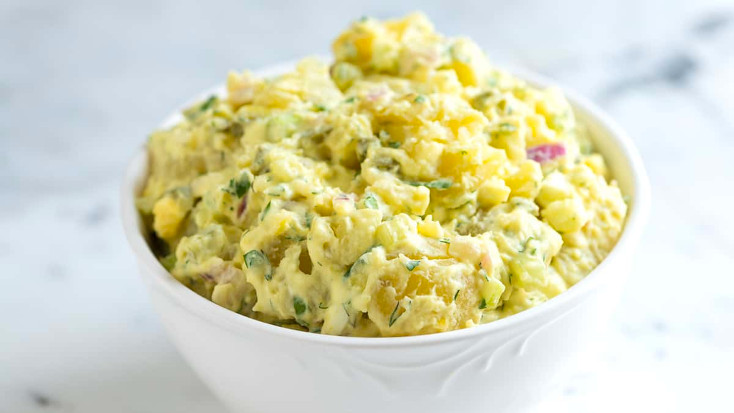 A great potato salad recipe from Inspired Taste.
6. Looking for healthy Labor Day recipes? Try these grilled vegetable skewers
Looking for healthy Labor Day recipes? These grilled vegetable skewers are an ideal complement to any main dish served on Labor Day 2023. Try a wide range of seasonal vegetables and fresh ingredients. Everything from zucchini, red onion, bell peppers, and a dash of garlic sauce will work. And it's a super healthy addition, too! The ingredients all have the same cooking time of around 10 minutes, making these perfectly charred skewers an instant hit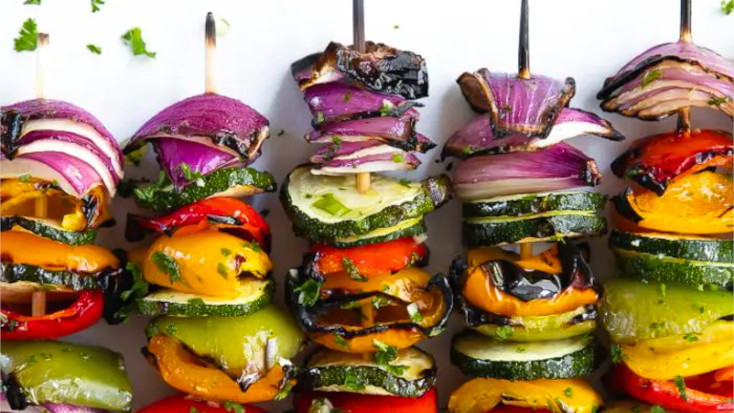 An easy veggie skewer recipe from The Forked Spoon.
Looking for somewhere to get away for Labor Day weekend? Look no further! We've even got some more Labor Day recipe ideas and getaways for you, too. For more trendy ideas for your fall apple-picking adventure, look no further!