Do you feel as though you and your partner deserve a romantic escape away from the casual nine-to-five, all the hustle and bustle of the city life, and the kids? That's when you need to start considering a Napa Valley romantic getaway for Valentine's Day in California.
Let us inspire you with some of our gorgeous glamping accommodations in the beautiful Napa Valley area, allowing a couple to completely disconnect from the outside world. Napa Valley wine tasting, untouched natural beauty, hot tubs, and unbelievably cozy beds—doesn't it just scream romance?
A Napa Valley weekend getaway is unforgettable when you stay in these luxury tree houses in California for Valentines 2021
Let's start off with one of the very best tree houses in California, guaranteeing an unforgettable Napa Valley romantic getaway for couples, this treehouse Santa Cruz will provide you with everything needed for a special Valentines 2021. Your Napa Valley weekend getaway will be completed with a luxury camping rental in the trees which also includes a hot tub, perfect for you both to relax with a glass of champagne (or two).
If that wasn't good enough, we have yet another one of the best treehouse rentals, California to show you, perfect for romantic getaways in Napa Valley. In addition to a private Jacuzzi, it has a fully equipped kitchen for cooking romantic and delicious meals and a wrap-around deck overlooking a private forest of Oak and Madrone trees. It's one of the most romantic destinations in California currently and has to be one of the top spots to spend Valentine's Day in California.
Secure your
romantic napa getaways

with luxury airstream camping: California remains one of the top places to travel in February for Valentine's Day 2021!

This airstream rental, California in Petaluma is unique, peaceful, and ideal for that potential Napa Valley romantic getaway for Valentine's Day 2021. The luxury airstream camping California on offer in 2021 is perfect for your romantic Napa getaway with your other half! Whether you fancy strolling around or picnicking in the landscape garden, the best Napa spa resorts aren't far away either.

Check out this next rental for airstream glamping California which is situated in Scotts Valley and surrounded by the famous Redwood Forest—rural, peaceful, and plenty of recreation to get involved in during your California vacation. You're welcome!

These rentals are both in excellent locations from which you can explore the Napa Valley wine tasting this region has to be enjoyed by couples looking for a sophisticated Valentine's Day in California.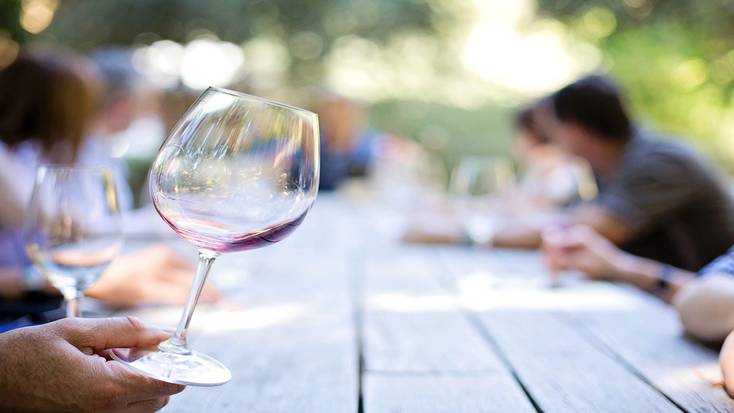 Try Napa vacations for Valentine's Day 2021 with luxury cabin camping—Northern California vineyards await nearby
Who wouldn't love taking Napa vacations with luxury cabin camping, Northern California is able to offer.  that has not only a hot tub but also a private outdoor swimming pool? This beautiful cabin rental is the perfect base for an overnight stay with other couples as well, sleeping six guests comfortably in two queen-size beds and one king-size bed.
Take your friends in search of the perfect Napa Valley romantic getaway when you spend a night here in the incredible California, which also has some of the best beaches to go to in February.
Discover nearby Napa Valley wine tasting when you book the very best Bay Area rentals in California for Valentines date ideas
Valentines date ideas aren't easy to come up with, as we always jump to dinner and a movie as the traditional date seems to go. Try and picture yourself glamping at this gorgeous and unique cottage rental, one of the best Bay Area rentals for Valentine's Day 2021.  This accommodation comes equipped with a fantastic hot tub on the deck, a queen-size bed with cozy linens, and a beautiful view of the surrounding oak trees.
The location is peaceful but also offers you optional vibrant California shopping districts to check out, as well as Victorian buildings, ethnic restaurants, and nearby Napa Valley winte tasting for endless tasting tours with your valetine.
---
Check out our Napa portal for more Napa Valley Vacations!