Looking for the best Christmas gifts for couples in 2021? We know that finding the perfect Christmas present for your favorite couple is a struggle every year—I mean, what do you get them without being cheesy, inappropriate or just outright boring? Well, we have just the idea for you. Gift them the ultimate gift card this Christmas, not a standard gift card voucher for a clothes or bookstore, but instead, a Glamping Hub gift card, treating them to a unique and memorable glamping experience anywhere in the world.
Whether it is just for a quick weekend staycation or a week-long vacation, we have just the collection of stunning glamping accommodations to suit every couple's wants and desires, from small houses for rent near me and camping rentals nestled in the wilderness to five-star suites in the Caribbean. So, keep reading, and choose one of these incredible Christmas gifts for couples, 2021!
Luxury Dome Camping in Canada; idyllic couples Christmas gifts in 2021
Let a couples Christmas gift in a secluded part of Canada completely disconnect from the outside world and invite them to reconnect together in this luxury dome camping rental. This truly unique dome camping rental next to the Kingston Peninsula in Canada is flooded with natural light and furnished with a Japanese, wood-fired hot tub. Couples will love watching the night stars through the clear roof and listening to the rustling of the leaves from the comfort of memory foam, king-size bed.
In the winter, the surroundings are covered in a white blanket of snow, making the dome blend in perfectly with its scenery. There is a pellet stove to keep guests warm in the winter evenings, and in the summer, there is a wooden table outside for picnics and al fresco dining – one of the best Christmas gifts for couples.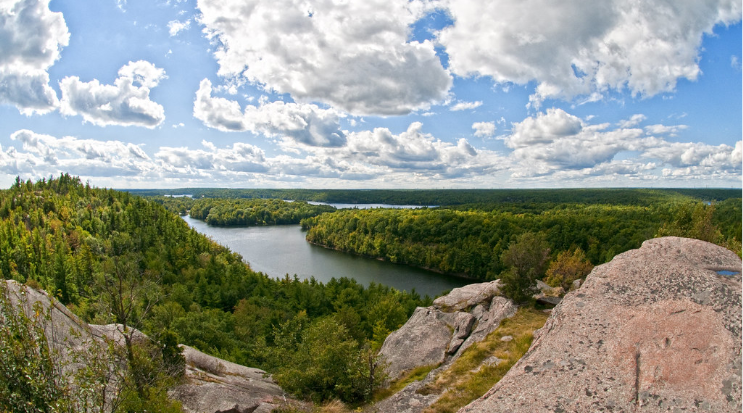 Romantic and luxurious safari tent set on private property near St. Louis, Missouri, the perfect Christmas gift for couples in 2021
Know the perfect Christmas gifts for couples who would love, or better yet, are in need of a romantic vacation alone, but just do not have the time to leave the country? Treat them to this safari tent, an ideal getaway for a couple who wants to experience nature and camping, but prefers not to "rough it."
Guests here can explore nature in comfort and style—without the stress of a cramped tent, damp sleeping bag, or questionable bathroom facilities. Boasting intimacy and romance for every couple, this glamping accommodation will provide your favorite couple with relaxation and serenity beyond what they could have ever imagined.
Romantic getaways in Upstate New York
If you are thinking about romantic places to visit in the United States, these romantic getaways in Upstate New York are for you. Upstate NY offers plenty of authentic destinations for couples to enjoy a getaway in nature as there are majestic destinations for those couples who love the outdoors. From Lake George to the Adirondacks, there are plenty of glamping accommodations ready to receive couples in search of an adventure.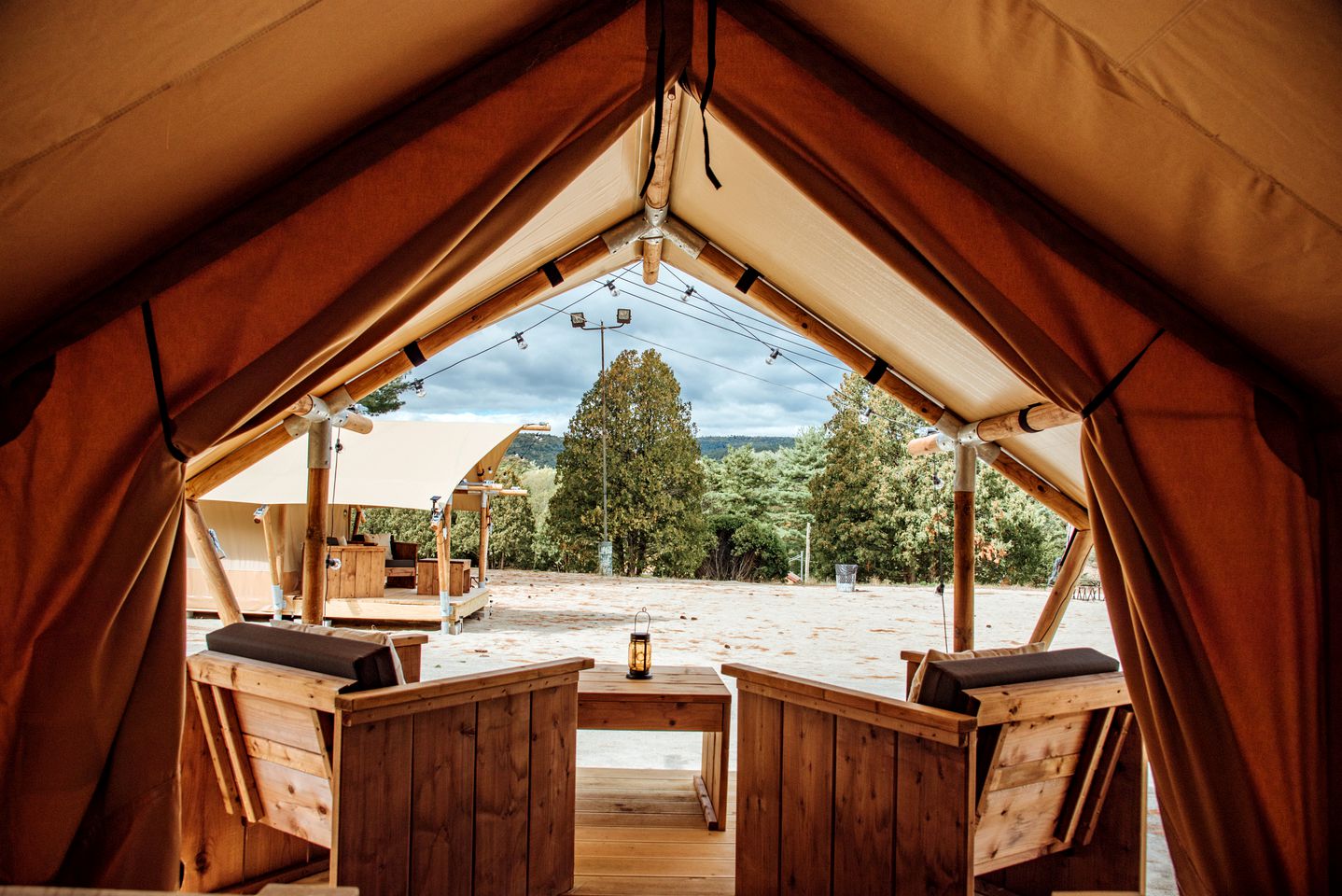 Luxurious tented cabins; gifts for couples for romantic Christmas holidays in Byron Bay, New South Wales 2021
Perfectly accommodating two guests, this tented cabin is perfect for a couple's holiday in Byron Bay. Offering an array of fun-filled activities to fill their days—from hikes in the forest to leisurely strolls on the pristine beaches—this is the perfect romantic haven in Australia. Similarly, they can choose to just relax and unwind in the comfort of their own private rental, but that's for them to decide when they get there. You just have to help get them there in the first place!
So treat yourself and that special someone to this as one of your gifts for couples for Christmas 2021.
Sleek modern airstreams on full-service glampsite near Venice, Italy, are the perfect romantic Christmas gifts for couples
This unique glamping Airstream could be the ultimate gift card idea for romantic Christmas gifts for couples. With its close proximity to one of the most romantic cities in the world—Venice—couldn't you just imagine your favorite couple spending the day together on a gondola, rowing through the canals? We sure can.
Christmas 2021 ideas: take to the ocean with an amazing floating water cabin in Tanzania
Why not make it a double couple vacation and take a trip to this floating cabin in Tanzania? This breathtaking glamping resort is located on the beaches of idyllic Pemba Island and can provide both you and your partner and another couple with all the romance, privacy, and adventure you've been searching for during this fun and rejuvenating couples retreat.
When you're not home, check out all the best things to do in Pemba, for a truly adventure-filled glamping getaway.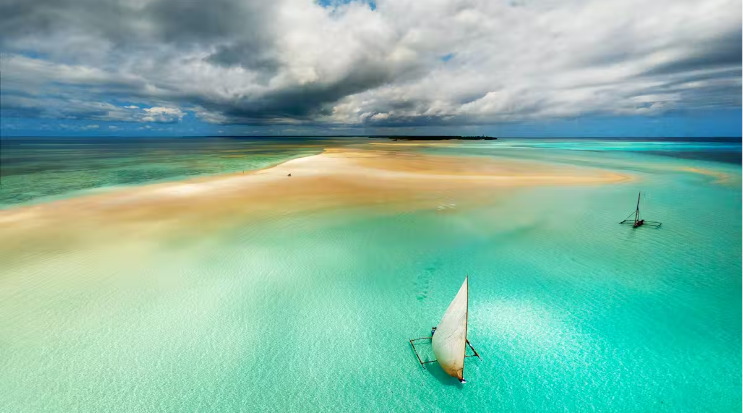 Let 2021 be the year to ditch the repetitive and boring presents and give a couple a gift card that they can not only use but something that they will genuinely appreciate. Whether they have been hinting for a while that they are in need of a vacation, or whether they are too modest to say anything, gift them this glamping treat to enjoy together.