When it comes to planning a family trip, it can be tricky finding somewhere that will offer everyone a little of what they fancy on a family vacation. So when you head somewhere as extraordinary as New Zealand, vacations are filled with adventure. From secluded beaches and mountains to conquer to forests to explore, and even the Hobbiton Movie Set, there is no chance that you won't find something to please everyone. We all know that the best family vacations need a certain amount of organizing before you head out on your adventure, so we've put together a list of places to visit in New Zealand, as well as some things to do. In New Zealand, you can look forward to seeing some of the most stunning areas of the great outdoors for your family vacation.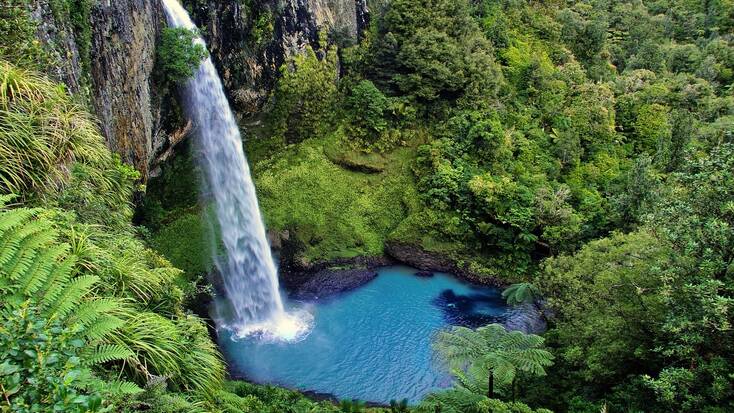 Are there still international travel restrictions in New Zealand?
As of August 23, 2020, New Zealand has maintained international travel restrictions. Aside from a few exemptions, it's still, unfortunately not possible to travel to New Zealand as a foreigner while the COVID-19 pandemic continues. However, this doesn't mean you can't start to think ahead about vacations for 2021. While we can't predict when travel restrictions and bans will be completely lifted, we all need something to look forward to after a difficult year and plan for the future, when border closures are nothing more than a distant memory. If you're lucky enough to live in New Zealand, however, this is the moment to plan some staycations and discover parts of the country that you've as yet left unexplored!
Discover the Bay of Islands, New Zealand; vacations filled with island hopping!
When it comes to luxury camping, Bay of Islands has some wonderful places to stay in the heart of the New Zealand great outdoors. The Bay of Islands boasts a plethora of stunning areas to discover during your New Zealand vacations. Explore the stunning Urupukapuka Island and make the most of the secluded coastlines for the best family beach vacations you've had in years. Already one of New Zealand's more popular summer destinations, you can also make the most of geothermal hot pools at the Ngawha Springs or explore the Kawiti Caves, filled with luminous glow worms.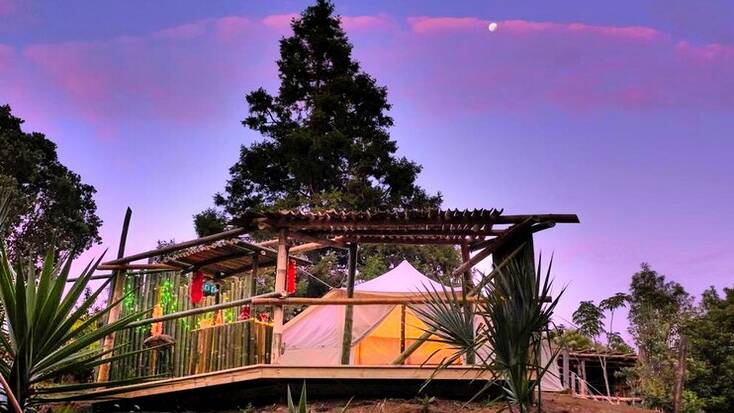 Things to do in Auckland for a family trip
The city of Auckland offers a lot for visitors to do during a family trip. Get some incredible views from the Sky Tower over the city, enjoy a stroll on the waterfront with its bars, cafes, and restaurants, and visit one of the city's museums. However, when you get out of the city and start to explore the region, there are a number of amazing things to do in Auckland for those wanting to get back into nature for a family vacation. As well as the beaches in Auckland, there are some amazing places to go hiking. One of the best hikes is on Mount Eden, a dormant volcano, that takes around an hour to ascend. For any wine connoisseurs in the group, a visit to Waiheke Island is the perfect spot. Enjoy a visit to a winery, biking, and a bit of time on the beach to give you the perfect family trip glamping in Auckland.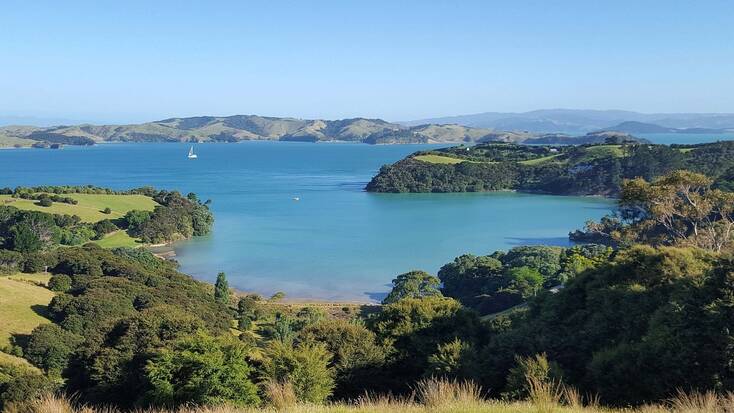 Visit Lake Wakatipu, one of the most beautiful places in New Zealand
With the town of Queenstown on its shore and the dramatic backdrop of the Southern Alps, South Island's Lake Wakatipu is undeniably one of the most beautiful places in New Zealand. Ideal for family vacations, you can enjoy a wide range of activities on Lake Wakatipu. A scenic cruise is a great way to explore the lake and take in the stunning surrounding mountains, or for the more adventurous among you, you can enjoy some parasailing, exploring the lake from the air. The lake also obviously lends itself perfectly for watersports. From stand-up paddleboarding to canoeing and boating, it's the perfect opportunity to enjoy some wholesome, outdoor activities on your New Zealand vacations.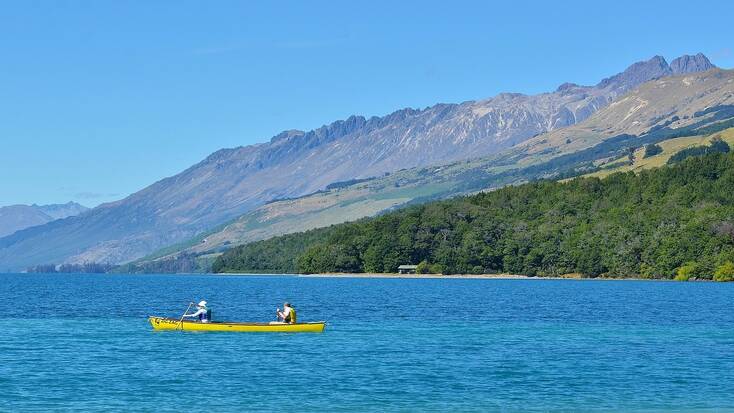 Spend your New Zealand vacations discovering all the things to do in Rotorua
Steeped in Maori history, there are a number of cultural things to do in Rotorua, as well as all the incredible outdoor activities to try out. New Zealand vacations wouldn't be complete without a visit to a Maori village, such as the Mitai Maori Experience. With a stay in some unique vacation rentals in Rotorua, you can also look forward to heading out into the great outdoors to discover some truly stunning parts of the region. For example, a trip to the Wai-O-Tapu thermal springs shouldn't be missed, and with the Whakarewarewa Forest boasting stunning redwoods, you can explore the forest with some treewalks and highropes.