A camping adventure is the best way to disconnect from day-to-day life and connect with the great outdoors on your vacation. While camping is a more sustainable choice of adventure travel, the impact on the environment is still ever-present if you haven't invested in the right eco-friendly camping gear to help lower your carbon footprint even further.
A cheaper price tag often influences our decision on which product to choose, but that low ticket price is typically for camping gear that isn't sustainable for the environment or your wallet. No matter the season, camping products are prone to damage and wear after battling against inclement weather, which means cheaper gear will likely send you back to the store in no time.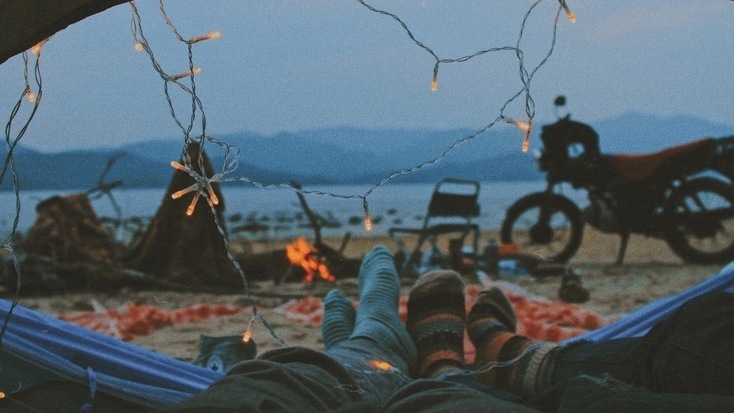 Get your essential camping gear started right with the best eco-friendly camping stoves in 2022
If you're heading off-grid, the BioLite CampStove 2 is the perfect way to deter toxic fumes while cooking your favorite camp meal and camping snacks for fall getaways. This wood-burning stove is a great alternative to gas stoves and will allow you to cook with cleaner air—producing 95% less smoke than a normal wood-burning fire.
In just minutes, you can boil water with any renewable biomass found in the top campgrounds near you, and the excess energy can be used to charge any electrical devices, stored in an internal battery, and used for later!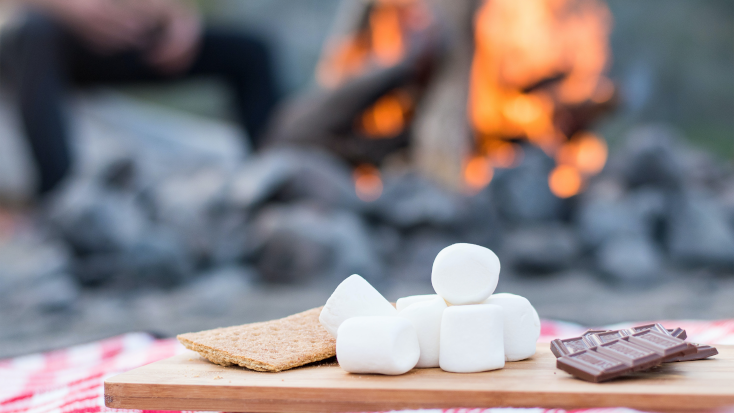 Avoiding using plastic with more camping utensils for your next eco-friendly getaways and outdoor vacations in 2022
Avoiding using plastic for a camping trip is a great step towards sustainability. In doing so, you're both cutting down on your plastic usage and protecting any wild animals from plastic waste being left behind on accident.
The RePEaT Utensil Set by To-Go Ware is the perfect substitute for all of your cooking needs. Made from responsibly sourced bamboo, this set includes a knife, a fork, a spoon, and chopsticks, and it comes with a handy carabiner, so they can be easily clipped onto your backpack.
It's also a no-brainer for your camping essentials with kids as they won't be doing themselves or others any accidental damage with these wooden utensils.
Don't forget to add these to your eco-friendly camping gear list in 2022!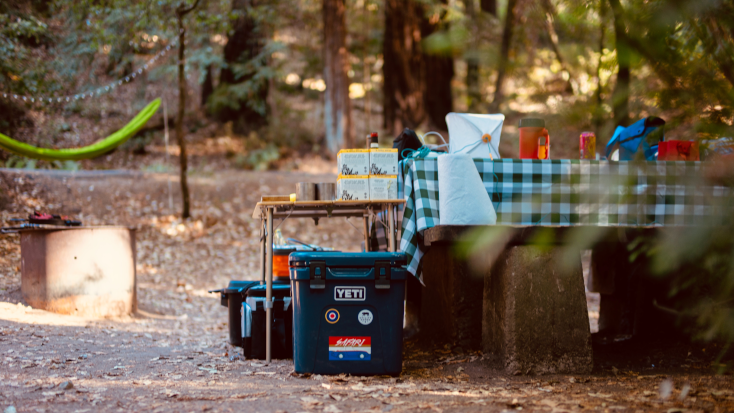 What are the essentials for camping? Strikeable fire starts should be at the top of that list in 2022
Starting a fire with chemical-filled, toxic fire starters can have a big impact on the environment, releasing unnecessary and harmful chemicals into the atmosphere and contributing to global warming.
These Sweetfire Tinder Matches by UCO Gear are strike-able fire starters made from a sugarcane byproduct—an ingredient used worldwide as a form of renewable biofuel—and are biodegradable. The matches have a burn time of seven minutes, which is more than enough time to get a campfire started no matter where you're eco-camping in the U.S. or abroad. This no-chemical product means you're also avoiding adding any toxicity to the food you're eating, making them an all-around win-win.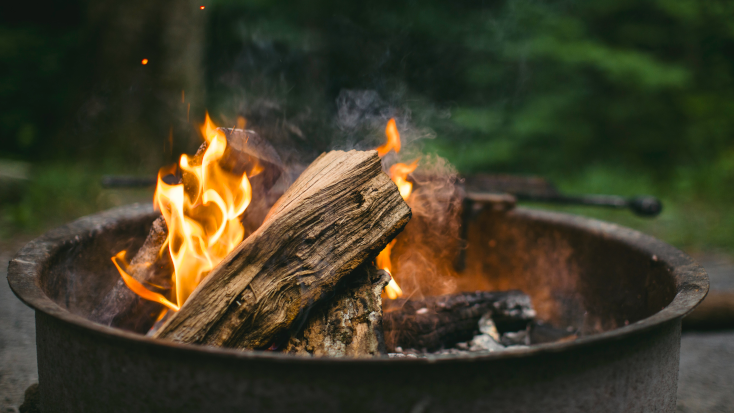 More of the most necessary things for camping in 2022: a sleeping bag is essential when you're not glamping and going rough for a night instead
A sleeping bag is a true essence of a camping trip, and choosing the right one is crucial to guarantee a comfortable night's sleep and prepare you for the next day's adventures – especially if you're not enjoying glamping in your own secluded camping cabin.
This Trestles 15° Sleeping Bag by Marmot is designed for sub-par temperatures with synthetic insulation, has moisture resistance, and is lightweight for portability, but it is also made from 100% recycled materials, perfect for your collection of eco-friendly camping gear. You are sure to sleep soundly knowing all of this!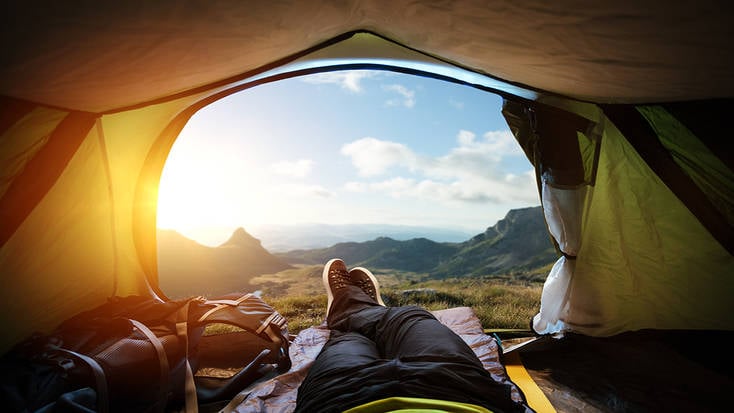 ---
Curious to know more about ecotourism and supporting our environment while you travel? Check out these incredible upcycled accommodations around the globe for inspiration for your next vacation!