If you're looking for the best hikes, Banff National Park is where you need to go. In Banff National Park backpacking trails abound. When heading out on a glamping adventure to somewhere like Banff in Alberta, Canada—with its trails galore, forests to explore, and lakes to navigate—many of us would relish the opportunity to share the experience with the four-legged members of our families and find dog-friendly trails, and when it comes to Banff, hikes abound. We've all been on vacations when, much to their indignation, we couldn't take our beloved canine pals, but by taking your dog to Banff, hiking will become way more fun, and they'll stop hounding you to include them in your getaway plans for 2022.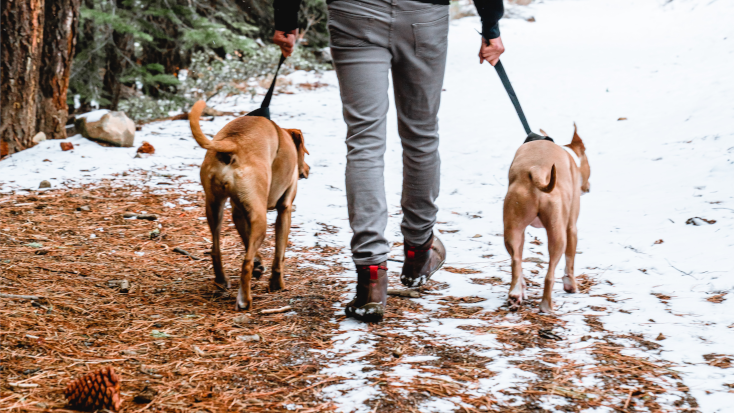 Finding the perfect pad for hiking with dogs in Banff, Canada
Before you can set off and experience the best hikes in Banff National Park with your dogs, you first have to pick out that perfect, pet-friendly accommodation in Banff, Canada. With some wonderful options to choose from for your trip, you can grab those leashes, stock up on treats, and give your furry companion the vacation they deserve, filled with the best Banff day hikes that both hound and human will love! So keep reading and discover the best trails in Banff National Park for humans and dogs alike. 
1. A Golden opportunity for dog-friendly hikes and things to do in Banff, 2022
Another great location for you and your pet to relax after a busy day of exploring the forest and Banff trails via your dog-friendly hikes and discovering new scents is Golden, British Columbia. Just over an hour's drive from Lake Louise, this fabulous cabin will leave even the smartest retriever thinking it's too far-fetched to be true! Glampers won't be short on things to do in Banff as they can kayak, and puppies can paddle while enjoying the comforts of this charming woodland cabin.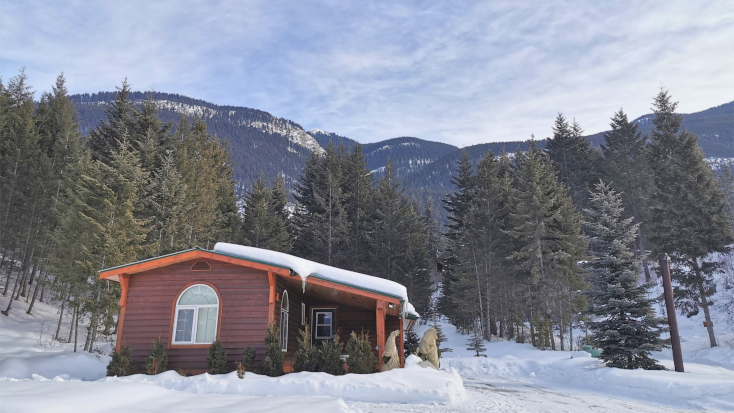 2. Get to grips with the best Banff lodging for glamping and dog walking trails, Canada
For a more rustic experience with dog walking trails nearby, glampers can opt for cozy accommodation like this comfortable cabin, which is just south of Calgary, Alberta. Perfect for couples and hounds alike, the cabin is within easy driving distance of Banff National Park with many wonderful hiking and walking trails to explore. You and your canine companion can most certainly take advantage of the National Park's many trails together. Or enjoy the lovely trails around the nearby Kootenay River.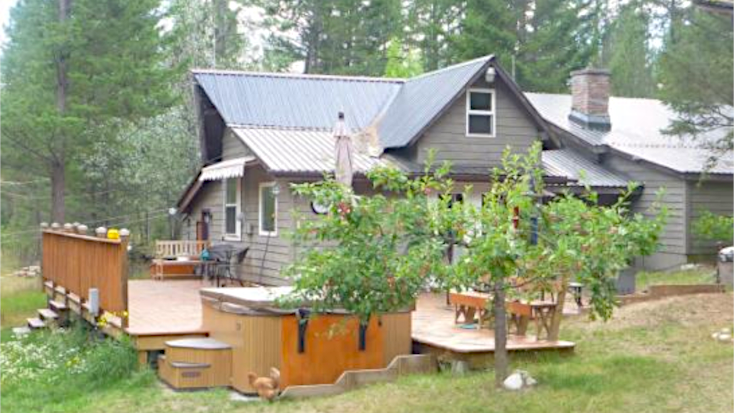 The best dog-friendly, Banff hiking trails and things to do in Banff National Park and nearby
Now that you've found the ideal spot to stay with your four-legged friend, you can start to think about what you want to do and the best things to do in Banff National Park as well as the best dog-friendly, Banff hiking trails. You want to see as much as you can while ensuring that your pet has an equally memorable time exploring the park. The perfect solution? There are plenty of different trail options available, varying in length, location, and difficulty.
1. Good hiking dogs will enjoy a Mistaya Canyon hike
In Banff, the best hikes don't necessarily mean the hardest hikes. We start our list of Banff National Park hiking trails with the Mistaya Canyon, one of several easy hikes in Banff. It may be on the short side for the more seasoned explorer, but it's not to be sniffed at for good hiking dogs, who might consider it one of the best hikes Banff National Park has to offer! Suitable for hikers of all skill levels and located about five kilometers south of Saskatchewan Crossing, the Mistaya Canyon Trail is a scenic hike and ideal for anyone looking for Banff National Park day hikes. Just over a kilometer long, it features mesmerizing rock formations, rushing water, and several beautiful waterfalls.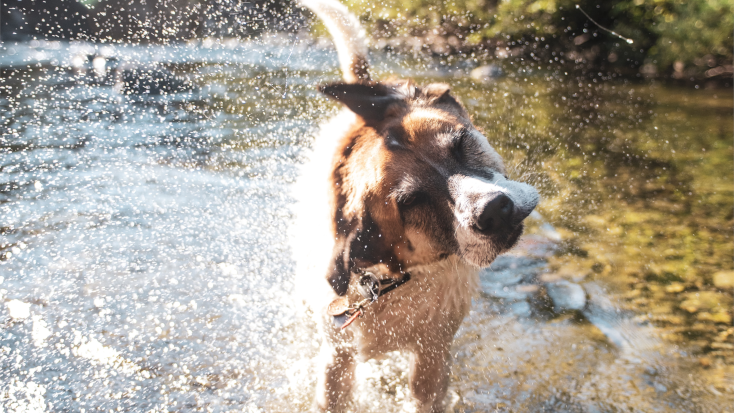 2. Try Tunnel Mountain Trail, one of the
best hiking trails in Banff National Park

with your four-legged hiking buddies

One of the top hikes in Banff National Park, and another one of the best day hikes in Banff, the Tunnel Mountain Trail, Banff, is just under four kilometers long, starting on the edge of the town of Banff itself and ideal for your furry hiking buddies. There are some steep parts to walk up, but neither you nor your dog will find it too ruff, as there is time for you to catch your breath and bring a halt to any puffing and panting as the trail levels out in sections. When you get to the top, the climb will absolutely have been worth it. The views of Banff and the surrounding mountains and forest are breathtaking! So head to Tunnel Mountain, hike, and take in some amazing vistas at the end of the trail.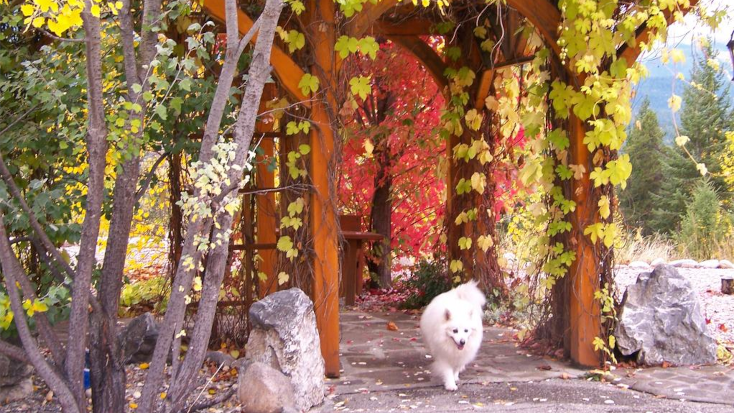 3. Discover off-leash hiking trails including Skoki Mountain Loop Trail for hiking Canada
If you are hoping to unleash your inner hardcore trekker and looking for the best off-leash hiking trails, this trail is the ideal choice for hiking in Canada. Nearly 40 kilometers in length and one of the best day hikes in Banff National Park, this looped trail features stunning views of Banff National Park and a lake that is perfect for enjoying on any particularly warm day. The Skoki Loop is sure to be a great day out for both you and your right-hound man. Don't be surprised if any younger pups expect a helping paw to get to the finish line!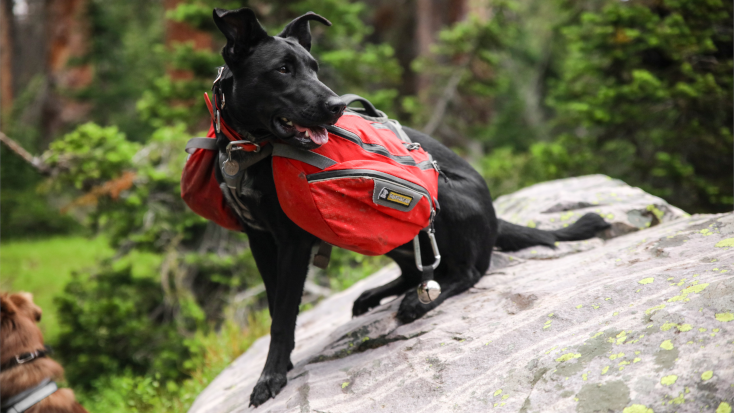 Bear in mind the park rules for dog-friendly trails, Alberta
Now that you've found the best Banff hikes, It's important to remember that those wagging tails lapping up their vacation time won't be the only members of the animal kingdom in the area. The National Park is home to a host of wildlife, and this means there are certain rules that dogs and their humans need to adhere to when exploring dog-friendly trails, Alberta has to offer. Here are just a few important ones to remember, but glampers should also check out Alberta Animal Health Source for a more in-depth look at the rules.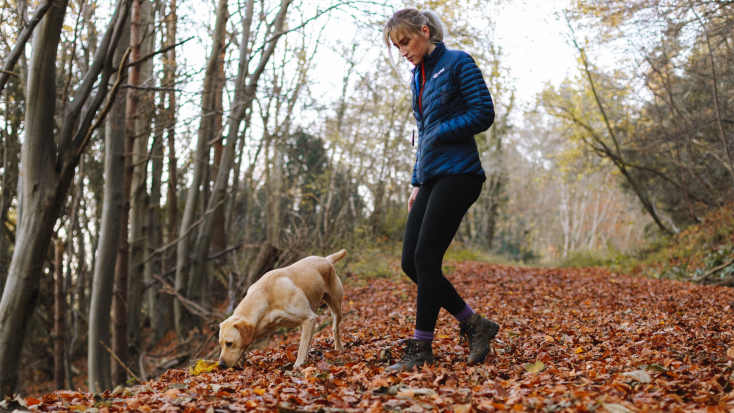 1. Dog Leashes
Dogs will need to stay on their leash while enjoying their day of hiking in Banff. With animals, such as black bears, cougars, and bison, living in the park, you'll want to make sure your pup stays close by. To give them a bit more freedom, the leash can be up to three meters long, so they can still have a sniff around.
2. Meeting the residents
If you do come across any of the local wildlife, such as elk or deer, give them a wide berth, especially during calving season. Sadly, these otherwise majestic creatures can't tell the difference between a friendly wagging tail saying "Hello!" and a wolf or coyote with less friendly intentions, so they won't be welcoming to any canine visitors.
3. Sunny days = hot cars
It's vital to remember not to leave your furry friend in the car, especially on a hot day. Besides, you wouldn't want to take your dog all that way just to leave them waiting for you while you enjoy the National Park, would you? Even if you're just popping into the shop on the way back to your accommodation, try to take your buddy along. They may enjoy having a look at a new town just as much as you.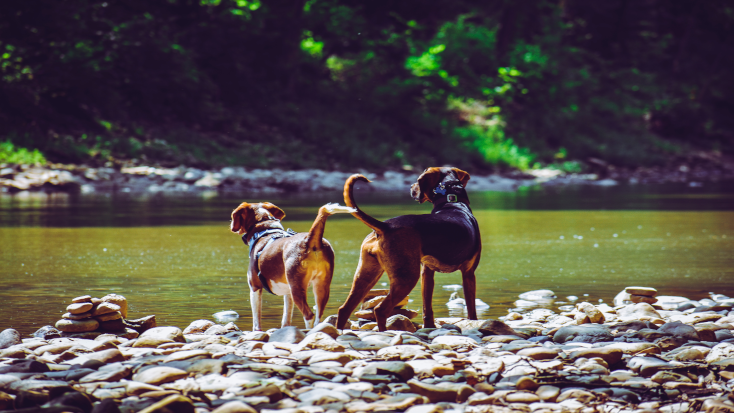 Tell us about your favorite spots to go hiking and glamping with your pet! Send us a message via Facebook or Instagram and share your experience!