New Zealand is one of those diverse countries that many of us have on our travel bucket list. From the epic New Zealand beaches to lakes, and even the Hobbiton movie set, there are so many places to visit in New Zealand. Mountains abound as well, holidays in New Zealand give you the very best of the great outdoors. For those of you lucky enough to be in New Zealand, we've put together a list of some of our favorite places to visit in New Zealand for an unforgettable staycation in 2021, so keep reading, and start planning your trip glamping in New Zealand!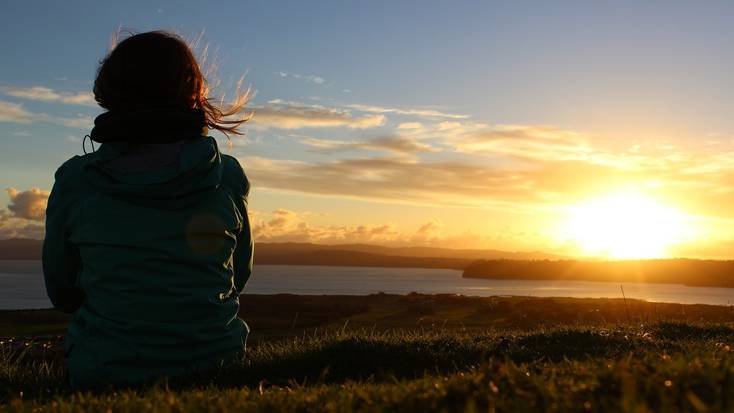 Spend your holidays in New Zealand exploring the Mount Cook National Park
If you're looking for a staycation in South Island, a trip to Mount Cook National Park takes some beating. Set in the Te Wāhipounamu World Heritage area, the national park is home to Aoraki/Mt Cook, the highest mountain, perfect for mountaineers and adventure seekers. The national park boasts a stunning glacier and rocky terrain filled landscape, you'll find plenty of intriguing routes to explore in Mount Cook National Park. Accommodation nearby gives you easy access to the park and will give you and your loved ones the memorable holidays in New Zealand you've been waiting for.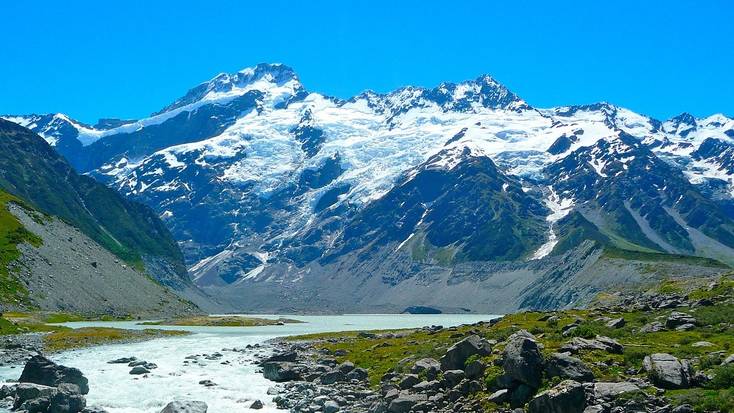 Relax on the stunning Piha Beach in 2021
Of all the places to visit in Auckland, Piha Beach should be high up on your list. Not only is this a great spot for surfing, but the stunning surrounding area also lends itself perfectly for any budding landscape photographers out there. Being close to the city of Auckland, New Zealand, you won't have to venture far to spend the day here and to enjoy the sandy beach and beautiful landscape surrounding this amazing coastal spot. A trip to Piha Beach should definitely be on your list of things to do in Auckland when you start planning your trip glamping in North Island and your holidays in New Zealand in 2021.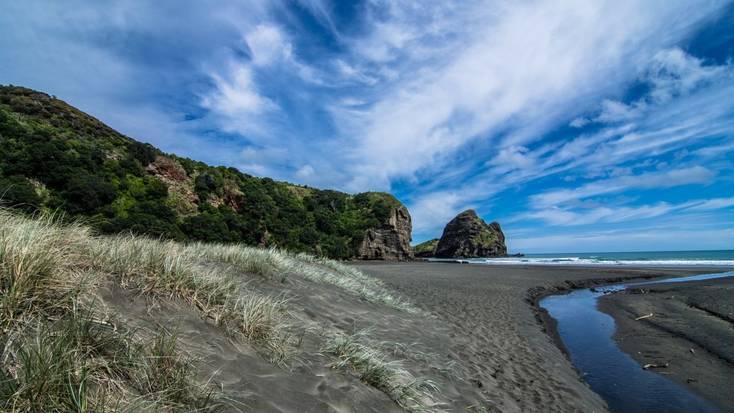 Discover Lake Tekapo for the best holidays in New Zealand
One of South Island's most beautiful areas, Lake Tekapo boasts stunning, blue, glacial waters that dazzle as the sun bounces off the lake. At night, the setting of Lake Tekapo offers itself perfectly for people looking to escape into the great outdoors and to marvel at star-laden skies each night. Staying at Lake Tekapo, accommodations like these are perfect for holidays in New Zealand away from the city.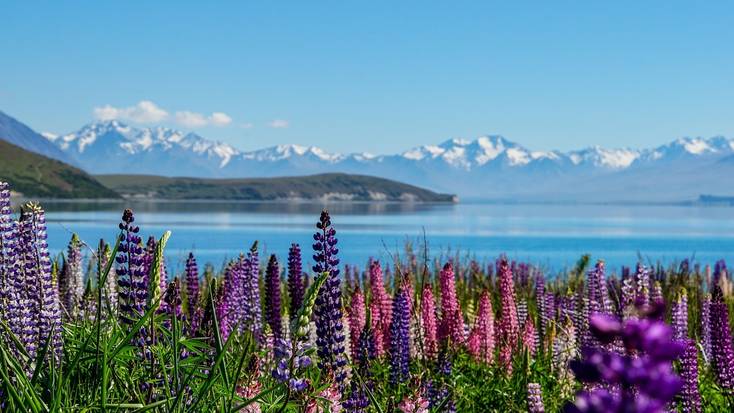 Looking for some luxury camping? Coromandel Peninsula is the place for you
As soon as you arrive here, you'll understand why the Coromandel Peninsula is one of New Zealand's most popular holiday destinations. Throw in some luxury camping, Coromandel Peninsula becomes an absolute must for family summer vacations and holidays in New Zealand. With stunning beaches, caves, and coves to explore, this is one of the best places to head to when it comes to New Zealand travel. There are various coastal towns nearby that are worth visiting, as well as stunning spots such as Cathedral Cove and Hot Water Beach to discover during your summer vacations in 2021.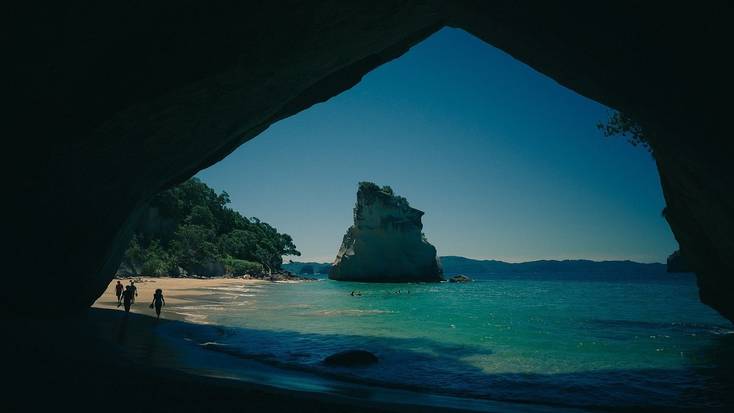 See that Wanaka tree for yourself on your holidays in New Zealand
Another stunning lake destination, a trip to Wanaka is the perfect destination for a staycation in 2021. Seeing that Wanaka tree that famously sits in the middle of the lake can be ticked off your New Zealand travel to-do list, and you can spend the rest of your time enjoying the variety of things to do in Wanaka, such as discovering the bright blue pools Wanaka boasts. A trip to Wanaka gives you the opportunity to really indulge in some incredible hikes through spectacular scenery, and come winter, you'll find some of the best skiing South Island has to offer. Whatever time of year you're hoping to travel, you can be guaranteed some of the best holidays in New Zealand with a family adventure in Wanaka.