If you're looking for fun things to do at the weekend with your special someone; head to Tennessee! You'll discover some of the best weekend getaways for couples. Spend some time together with no chores, no technology, and nothing on your to-do list but rest and relaxation. Tennessee has incredible glamping rentals for a couple's getaway; surrounded by nature. Enjoy luxury accommodation, secluded cabin rentals, waking up to mountain views, and relaxing forest walks. Find your perfect romantic weekend getaway, TN!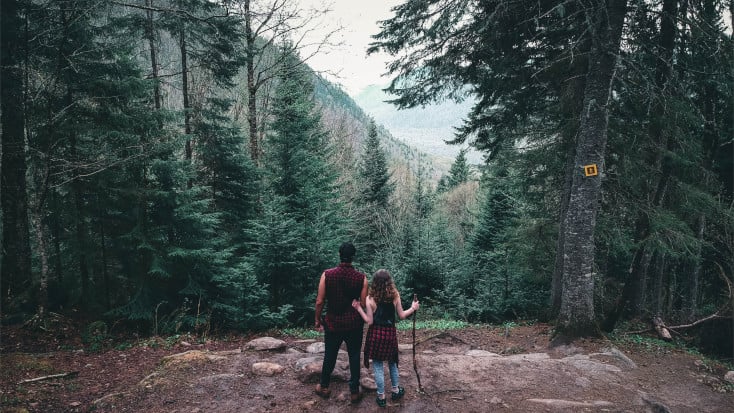 1. Luxury cabin rental with private spa in Gatlinburg, Tennessee
For a spectacular romantic getaway, TN, try this cabin rental in Gatlinburg. The cabin is at the foot of the Great Smoky Mountains, with incredible access to the park for many hours of relaxation outdoors. The vacation rental comes with an indoor pool – with mountain views – a private spa, a fireplace, and an outdoor fire pit. If that's not enough, the kitchen is fully equipped for foodies to enjoy making romantic meals. There is a game room with a billiard table and upstairs you'll find a luxury bedroom with an en suite. You'll love the fireplace and uninterrupted views of the Smoky Mountains. It is the perfect romantic getaway, TN!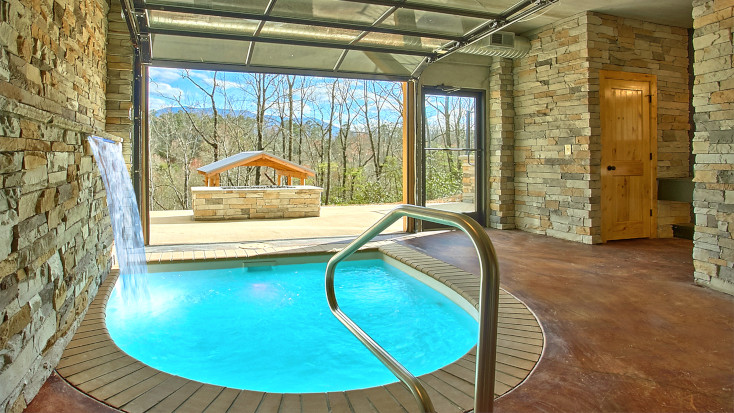 2. Pet-friendly geodesic dome rental in Altamont, Tennessee
If you're looking for privacy and a truly relaxing couple's getaway, this is the dome for you! Located in Altamont, 50 miles from Chattanooga and close to South Cumberland State Park. Romantic getaways, TN, means you'll have plenty of opportunities to enjoy the great outdoors with your special someone on your four-legged friends. Explore Boardtree Falls, go for a relaxing bike ride, hike, or spend some time in meditation. In the evenings you can soak in the hot tub, and enjoy the fire pit and stargazing. This is the ideal couple's weekend getaway in Tennessee!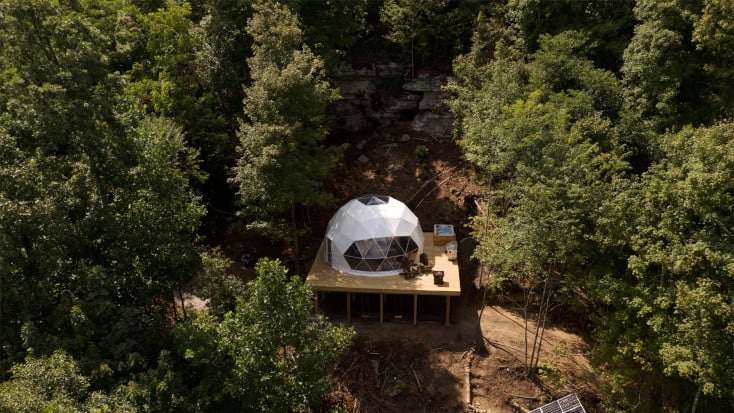 3. Glamping caravan near Sevierville, for fun romantic getaways, TN!
Located between Sevierville, Pigeon Forge, and Gatlinburg you'll find this unique caravan rental. Ideal for a couple's getaway near nature. You will love the luxury fittings and the easy access to the Great Smoky Mountains National Park. Enjoy discovering the rivers, waterfalls, forests, and hiking trails in the area. For adventurous couples looking for fun things to do at the weekend, there are many exciting activities. From the adrenaline rush of zip-lining or white water rafting to relaxing days of wine tasting, horseback riding, or fishing. This is a romantic getaway for couples who love being active outdoors in Tennessee.
4. Romantic dome rental in Cosby Tennessee, with forest views
Looking for the best Tennessee vacations? This romantic dome rental in Cosby, TN is a fantastic option for a couple's weekend getaway. Wake up to views of the forest around you. Enjoy breakfast on the deck before a day of exploring. The dome rental is ideally located for wildflower viewing in spring or hiking the National Park. Spend the day swimming, fishing, and biking, and end it off with a BBQ dinner under the stars. Cozy up on the sofa in front of the fireplace, rest, relax and repeat. Your special someone will love this luxury dome rental. Don't miss out on a breathtaking romantic weekend in Tennessee.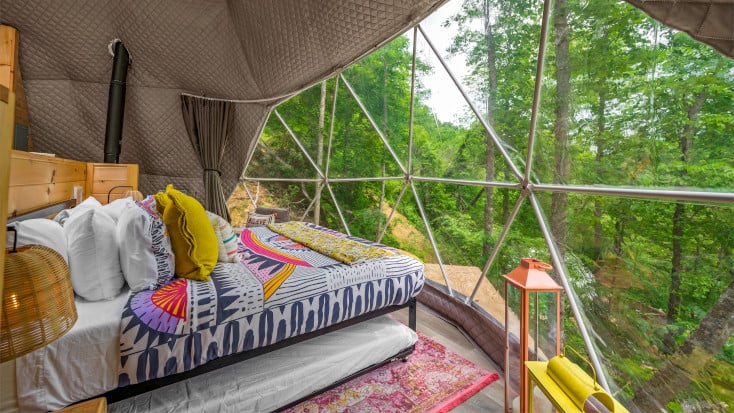 5. Secluded cabin rental with hot tub near Knoxville, TN
Cabins in TN are ideal when you're planning a fun weekend getaway. This wooden cabin in Newport is nestled in the woodlands with easy access to hiking trails and the Cherokee National Forest. The tiny cabin is completely private and you will wake up feeling like you have the mountains all to yourselves. Bring your four-legged friends, the cabin rental is pet-friendly and enjoy days at Douglas Lake and fun walks around the property. After a day out relax in the hot tub or spend some time in the sauna. If you prefer private romantic getaways, TN – this tiny cabin is the one for you!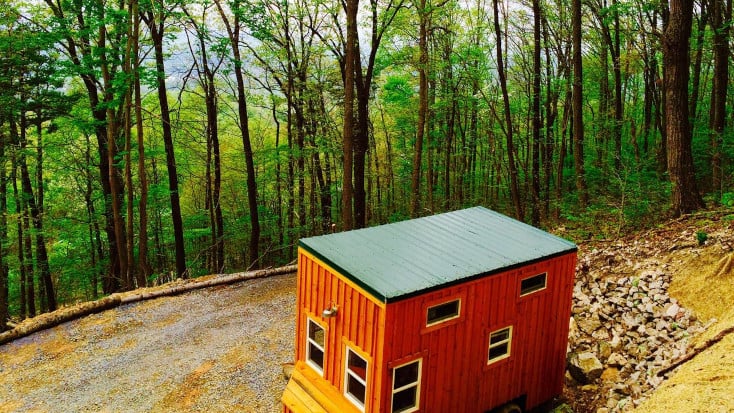 For more fun things to do in Tennessee, take the family on a glamping weekend getaway or plan a fun summer vacation near the Great Smoky Mountains National Park.