It's time to get ready for beautiful New England fall foliage and luxury cabin rentals! If you've ever thought about embarking on a New England road trip, fall is undoubtedly the best time of year to go. New England is ideal for fall foliage with its impressive forests, charming small towns, and peaceful terrain. A trip to New Hampshire is sure to be a hit with the whole family! A New England road trip and cabin rental is an ideal way to experience the beginning of fall. Discover the best places to see fall foliage and start planning your own New England fall foliage road trips.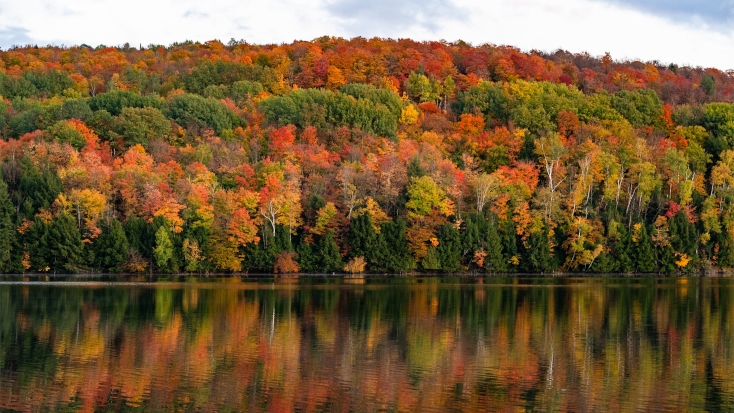 Start your
 New England road trip in

New York

Start your New England fall road trip in New York. In the fall, you'll discover that New York State becomes a vibrant canvas of color! Upstate New York getaways boast stunning New York fall foliage. The mountains of the Catskills and the Adirondacks are famous for their lush woodlands and nature escapes. They are especially impressive in the fall. Book a fall weekend getaway in one of our amazing cabins rentals and enjoy hiking through the fall foliage of New England!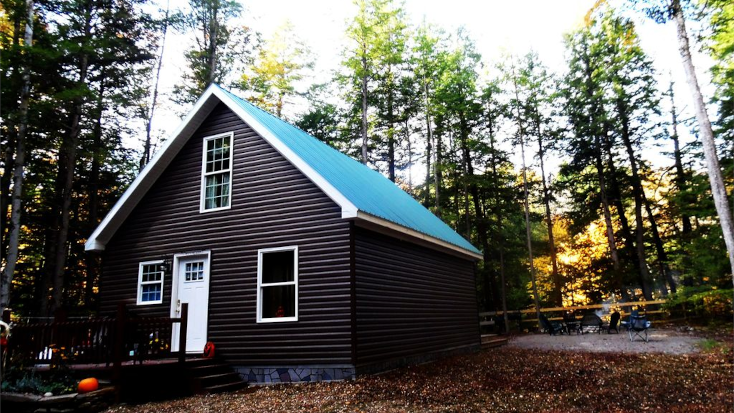 Massachusetts fall foliage and getaways
Home of the perfect summer getaway, Massachusetts is the perfect weekend getaway in the fall months. From the hills of the Berkshires to the shores of Cape Cod, there is plenty to enjoy in your fall break. Fall foliage in Massachusetts has to be seen to be believed! Try one of our luxury cabin rentals and wake up surrounded by New England fall foliage! You will love a cozy weekend getaway right into the heart of New England. It'll leave you visiting Massachusetts in the fall of next year as well.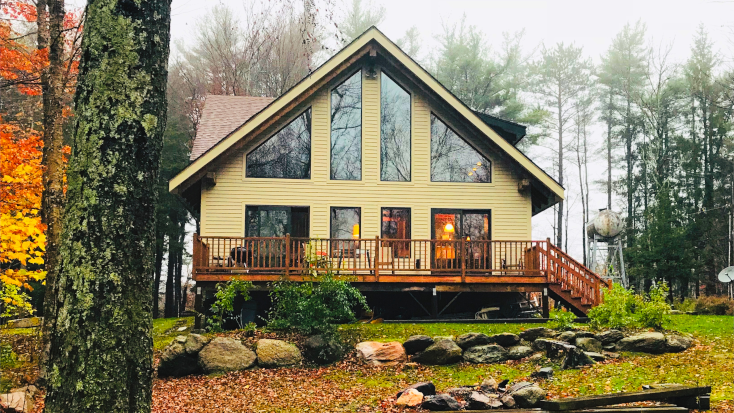 Stop off and see the New England fall foliage in Vermont
Mostly known for winter sports and incredible ice cream; the state of Vermont becomes a watercolor vista from late September to the beginning of winter. Plan your weekend getaway to a luxury cabin rental and enjoy some of the best New England fall foliage. Enjoy an afternoon hike through the Green Mountain National Forest or picnic along Lake Champlain in striking fragrant foliage. The perfect backdrop for a photograph or oil painting. Plan your fall weekend getaway to Vermont today!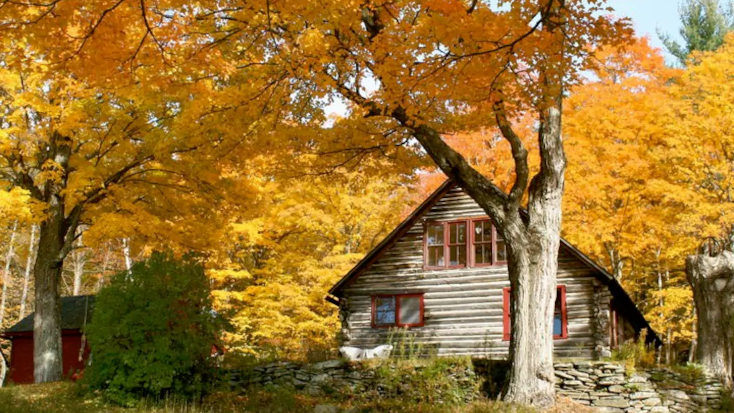 Stop off and see the beautiful New Hampshire fall colors
Crossing the state line into New Hampshire will bring you face-to-face with magnificent forests. With dense forests, rolling hills, and peaceful farmland, it's the ideal place for a relaxing afternoon drive to absorb all of the scenery of the New Hampshire fall colors. Treat yourself to a luxury weekend getaway and stop off for a stay in a New Hampshire luxury cabin rental. You will love waking up to the stunning palette of fall colors! The White Mountain National Forest stretches across the northern part of the state, while the south is sprinkled with lakes and meadows, so there is something to suit everyone.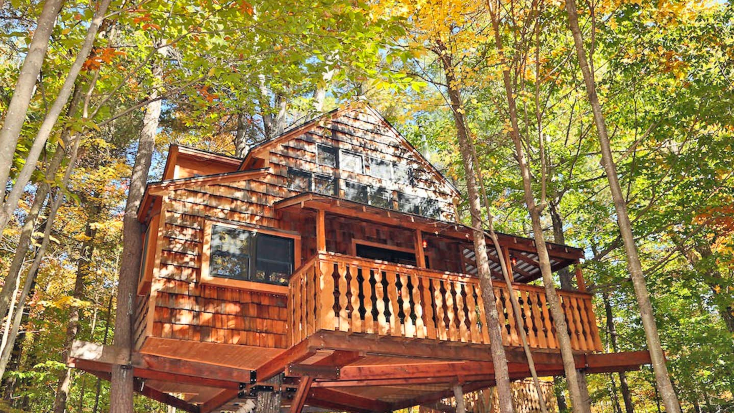 Enjoy the New England fall foliage in Maine
The northernmost state in the continental US is the final—and perhaps most picturesque—stop on this New England road trip! Maine's idyllic landscape is covered by thick woodlands dotted with crystal-clear lakes and sleepy, coastal fishing towns. Perfect for a fall vacation or relaxing weekend getaway to enjoy fall foliage this year. Outdoor enthusiasts will appreciate the crisp, cool autumn air perfumed with the nostalgic aroma of a new season patiently waiting. Plan one of the best fall getaways in the US.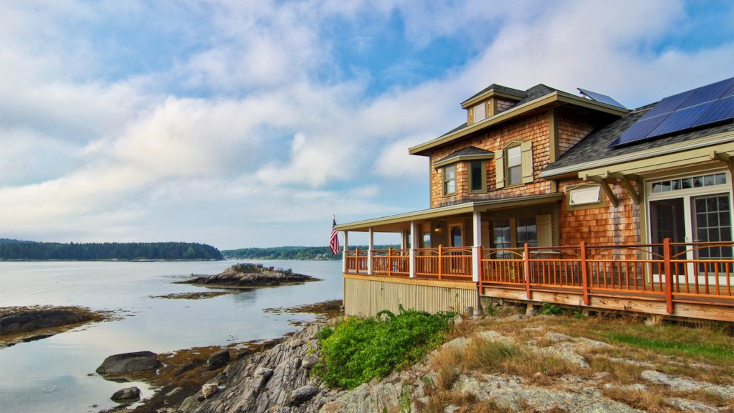 ---
Planning ahead? Check out these great options for the best winter vacation destinations in the world!