Editor's note: Each month, we like to introduce one of our wonderful Glamping Hub hosts and ask what inspired them to create a glamping site. This month, we're showcasing Glamping Hub's Host of the month for November 2021, Amy in Tennessee.
After falling in love with this Tennessee glamping site online, Amy had been dreaming about visiting its beautiful tiny home. When Amy tried to book a fun weekend getaway near the Chattanooga mountains, the original host told her that they were selling the property. Amy exploded with excitement and less than a month later, she bought the whole 100-acre farm and accomplished so much more than she had originally imagined. Now, Amy's glamping site has five glamping accommodations in total, with three tiny homes and two vintage caravans.
Tell us a bit about yourself…
My name is Amy Thran. I'm a 44-year-old world traveler with a passion for getting people outside to disconnect and reconnect with nature, animals, and the ones they love. I was born and raised in Alpharetta, GA went to school in North Carolina and fell in love with the state of Tennessee after I graduated and have been here ever since. I'm an account executive for a software company based out of Santa Clara, CA, ServiceNow. My core value system is to be Authentic, Honest, Kind, and Patient.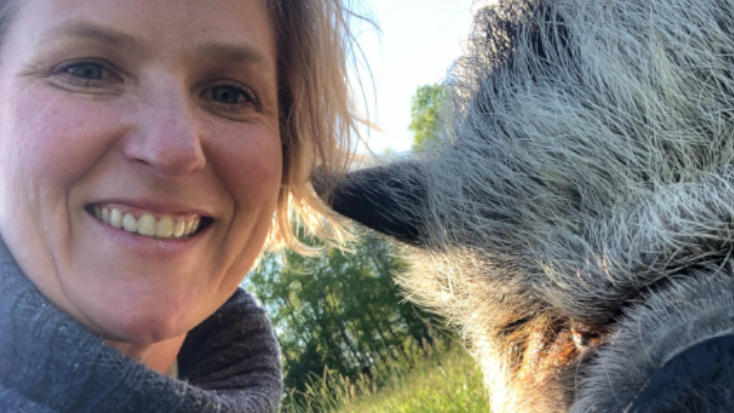 What attracted you to owning a glamping property?
There's a long and a short version of this – the short version is that I LOVE getting people outside!
The long version includes a city that turned against my short-term rental tiny house, so I decided I needed to go to a place in the country where I had more freedom to expand my glamping business.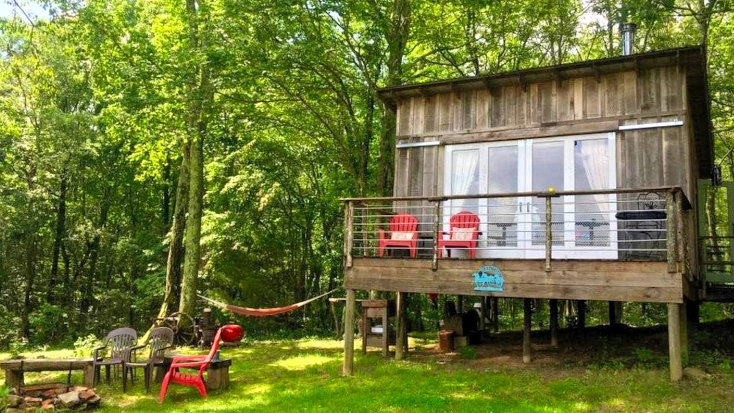 Every glamping site has a special story, could you tell us about yours?
I always dreamed about owning acres of beautiful Tennessee land for glamping spaces and animals roaming. I actually came across the farm online. I fell in love with the Cowgirl cabin on the farm and was lusting over spending a weekend there. A few months later I went to book it and the listing stated the cabin was closed, but the farm was for sale! Not even a month later I put in an offer.
In April of 2019, my longtime dream came true.
Cowgirl Cabin will always hold a special place in my heart as my first glamping space and the whole reason I found my farm in the first place. She's still in the same place as I found her, stays booked solid, and is always a guest favorite.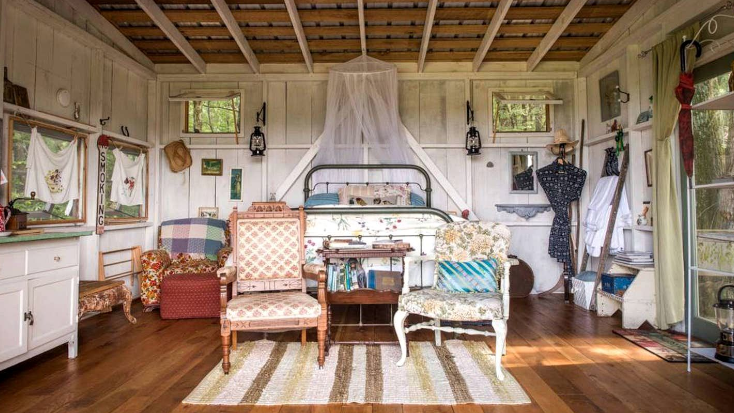 Can you tell us about your most memorable guest experience to date?
One guest we had straight up told me, "I have never camped Amy", "I don't even know how to start a fire," I told him he was in good hands and that I would take care of him and his wife. They booked two nights, it rained the entire weekend and they ended up extending for 2 more nights because they loved it so much.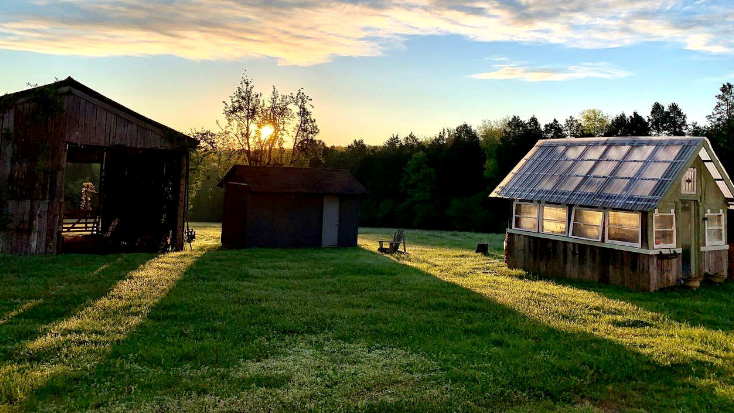 If you could have anybody stay at your accommodation, who would it be and why?
Hmmmmmmm, that's a tough one. I think I would have to say Taylor Swift because I just think she is a strong female that is such a great inspiration and role model to young girls. I think she would love my animals and dig all of my glamping sites!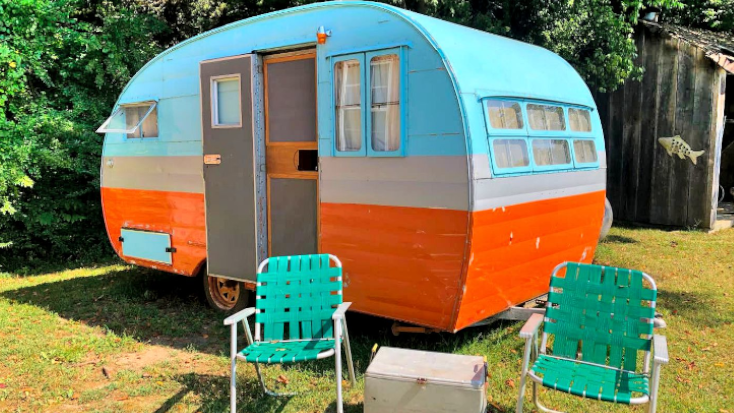 What are some of the challenges you face and what have you learned since opening?
On a 100 acre farm, there are always challenges but in terms of hosting, we really haven't had anything major. I had a great mentor who coached me to make sure I set the right expectations. Writing the listings and description of the property is key to making sure the guests know what to expect and arrive and are delighted vs disappointed. Over-communicate and provide lots of details and things usually go pretty smoothly.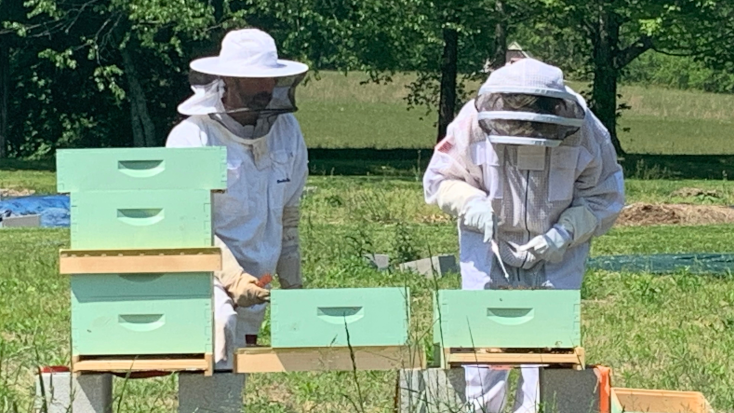 How was your first time hosting?
I was very nervous but it was the nerves of making everything just right, but mission accomplished! That first guest yielded a 5-star review and I've never looked back!
What do you love the most about running a glamping site?
Meeting and helping the guests. I always tell people we have 3 types of guests.
Campers that are splurging (they usually don't need my help).
Couples that are compromising, one is a camper one is NOT (I make myself available but try to stay out of the way)
Folks that have always wanted to try camping but have been nervous. These are my favorite because usually after a weekend at my farm they are hooked.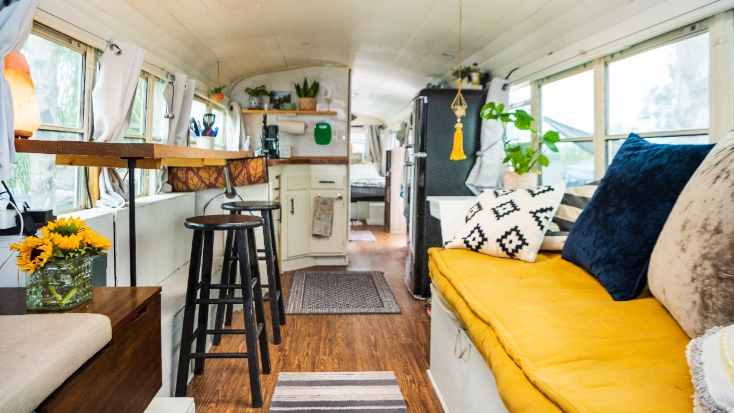 Where is your ideal holiday destination? Other than your glamping property of course!
Mountains! Anywhere in the mountains. It's hard for me to pick one, but the top 3 would be the South Island of New Zealand, Alaska, and Northern India.
What advice would you give to anyone looking to start or improve their own glamping business?
Do it! The reward is limitless, whether it is extra income or a way to afford your dream property that otherwise would be too much of a stretch, you can't go wrong!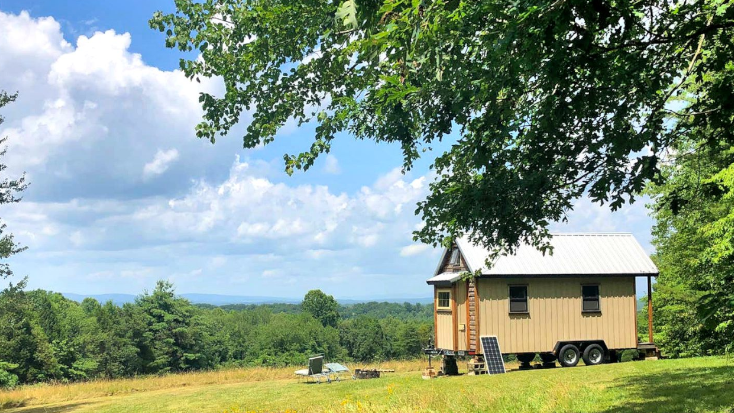 Our community of hosts means everything to us here at Glamping Hub, which is why we love to share their stories in our Host of the Month feature. If you're looking for an unforgettable farm stay in Tennessee, book one of Amy's five glamping options for an amazing Tennessee vacation!
Have you stayed with one of our incredible hosts recently and would like to nominate them for Glamping Hub's Host of the Month? Send us a message via email, Facebook, or Instagram explaining who you've chosen and why!