If you're looking for fun things to do with the family in Tennessee, you've come to the right place! From weekend family getaways to weekly rentals near Knoxville, Tennessee, there are many luxury camping vacation rentals to choose from. Knoxville is ideally located to visit the Great Smoky Mountains, Norris Lake, Douglas Lake, and Frozen Head State Park! Plan a large group vacation for a special family gathering or a getaway with kids near Knoxville, TN! Discover your next glamping adventure in Tennessee!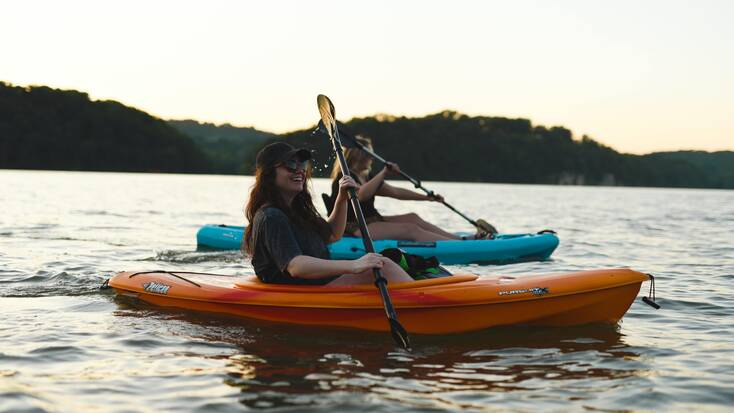 1. Log cabin near Knoxville for a weekend family getaway in Tennessee
Just 4 miles from Knoxville this 2 bedroom cabin rental is ideal for a quick weekend family trip! You will love the wrap-around deck with views of the hillside! The kids will enjoy all the fun activities available on-site! There is everything from fishing, swimming, and tennis to stand-up paddle boarding, zip-lining, and sailing for the more adventurous! The easy access to nature means wildlife watching, relaxing, and getting out in the fresh air is just a click away. Book this cozy cabin rental for your next family getaway, Tennessee!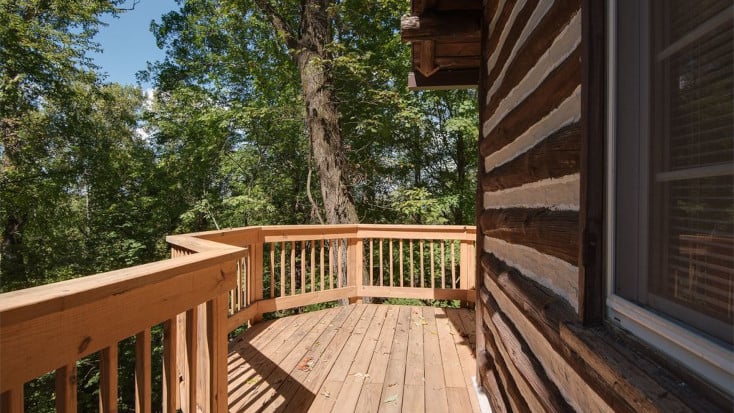 2. Perfect cabin rental near Gatlinburg, Tennessee for a family vacation
Wake up to uninterrupted views of the Great Smoky Mountains! This log cabin, with a private deck and hot tub, can sleep up to 8 family members and is great for a family trip any time of the year. You'll love the spacious kitchen, private cinema room, and games room for cozy days indoors. Explore the Smokies, discover waterfalls, and try some white water rafting for a day of adventure. The cabin is perfect for weekly rental near Pigeon Forge or a fun weekend escape from the hustle and bustle of city life!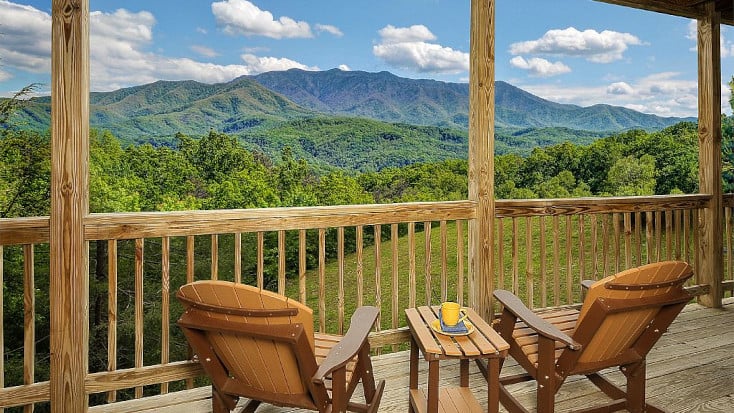 3. Luxury vacation rental on Norris Lake for a family trip near Knoxville
This five-star cabin on Norris Lake, Tennessee is ideal for a large family gathering or group vacation. The cabin sleeps 16 guests and is perfect for a family vacation on the lake. The large family space and downstairs den are perfect when you're looking for kid-friendly vacation rentals in Tennessee. You will love the private dock, three decks for sunbathing, family cookouts, or a soak in the hot tub. Plenty of outdoor spaces give you easy access to nature, fishing, swimming, and fun activities for kids to enjoy a family vacation near Knoxville.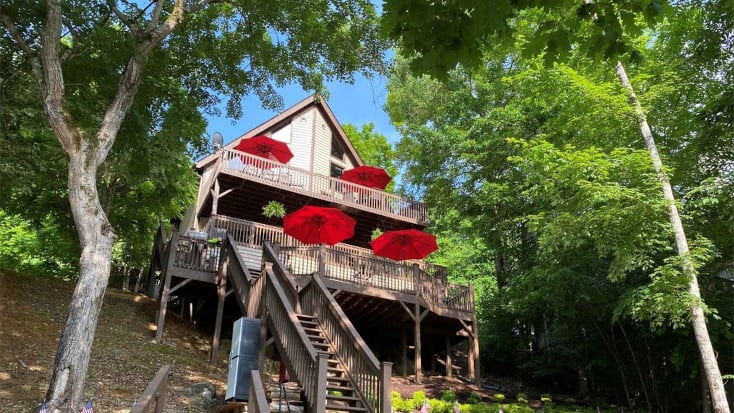 4. Riverfront cabin in Briceville for the best family getaway in Tennessee
If you're looking for a fun glamping getaway near Knoxville this riverfront cabin for five is the perfect family vacation rental. The Ligias River runs through the back of the property so you can enjoy fishing, swimming, rafting, and canoeing! Frozen Head State Park is nearby for a day out in nature and so is Cumberland Gap National Historical Park. For a fun family vacation in Briceville try this riverfront cabin. You'll love the many outdoor activities and family cookouts around the fire pit at this family-friendly cabin, Tennessee!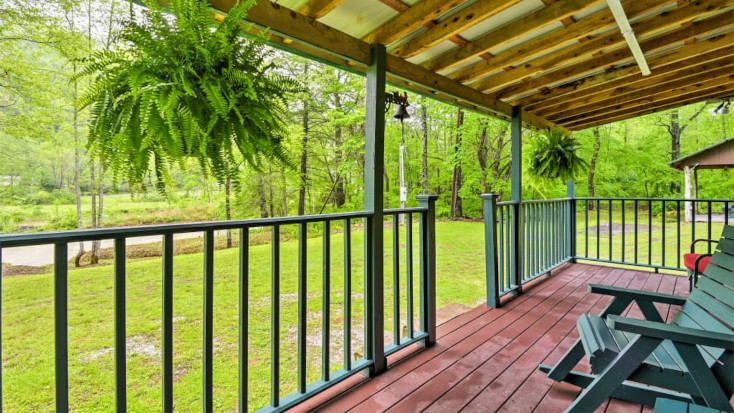 5. Spectacular vacation rental in Sevierville, Tennessee for a group vacation
This luxury hillside cabin in Sevierville, Tennessee is ideal for a family vacation or a large group getaway. The cabin sleeps 8 guests, and has a movie theatre, a games room, and a large deck with a hot tub! You will love the mountain views, and access to Pigeon Forge, Gatlinburg, and the Great Smoky Mountains National Park. The kids will love being able to go swimming, biking and even zip-lining all on-site! Plan your next family getaway or group vacation near Knoxville, Tennesee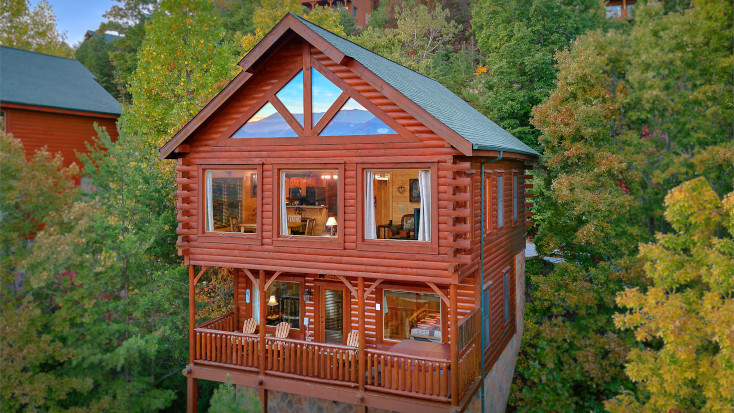 Nothing beats a fun family getaway near Knoxville Tennessee. If you love hiking with kids and planning group getaways, don't miss these great vacation rentals in Tennessee. Check out some more interesting cabin rentals or alternatively, plan a romantic getaway for two with your special someone.