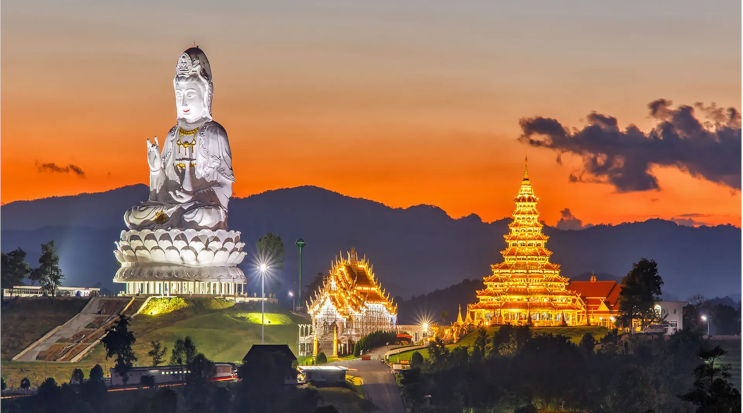 The Four Seasons is a hotel company that has historically offered luxurious accommodations and superb amenities in thriving metropolis settings. Let us, however, let you in on a little secret. It is much more than that.
A truly global enterprise, the Four Seasons has infiltrated almost every exotic corner of the world, from Costa Rica to Cairo, from Bora Bora to Budapest, from the Maldives to Marrakesh. There are more than 50 locations outside of the U.S., each more resplendent than the other and no two alike. What sticks out to us, however, is their glamping luxury tent site in Thailand.
Located south of Burma and east of Laos in the wild paradise of the Chiang Rai province, this resort is famous for its three- to four-night elephant excursions. Imagine slowly rumbling through the lush jungle and alongside the wide meandering rivers of Thailand atop one of those majestic creatures.
This glamping resort is also well known for the amenities it offers on solid ground. All-inclusive packages feature not only the elephant trekking, but access to world-class spa and dining services, too—and we can't forget the luxuriousness of the tents themselves!
You'll be staying in over 500 square feet of rich leather and dark hardwoods, with plush bedding and a washroom to die for that has both a rain shower and copper soaking tub. Top it all off with breathtaking views of the jungle, mountains, or river from a custom-made wooden hot tub on your private balcony.
This may not be a luxury hotel in a bustling metropolis, but it's even better. This is upscale glamping to the highest degree.