As the holiday season approaches, you need to start thinking about buying Christmas gifts for boyfriend, parents, friends, and there is no better time than the present to begin planning the perfect gifts. For boyfriend's parents, what's a better way to show them how much you care, than gifting the experience of a lifetime to visit any luxury glamping accommodation in some of the best winter destinations in the United States using a Glamping Hub Gift Card. You will be winning some big points in your Mother-in-Laws eyes with some of these luxury resorts, whether they want a winter getaway or the ultimate summer vacation later in the year.
Keep reading and find unique ideas for
gifts for boyfriend's parents 2020
Do not waste time search through endless sites to find the perfect gifts for your boyfriend's parents, when Glamping Winter Getaways provide glampers with the most unique, and luxury-nature based experience-filled stays, aka the most thoughtful gift of all. Trade in an apartment for a cozy safari tent in the woods of Washington or a five-star hotel for an outstanding tree house with views of the Santa Cruz Mountains. Wherever this loving gift takes them, you will be receiving a permanent invite to every holiday celebration.
Just imagine the joy your boyfriend's parents will have when they set their eyes on these winter vacations:
Glamping rentals: the perfect Christmas gifts for parents 2020
Each year, you're faced with the question, "what should i get my boyfriends parents for Christmas?" With luxury camping rentals in stunning areas and access to the great outdoors, a glamping adventure is sure to make you the flavor of the month!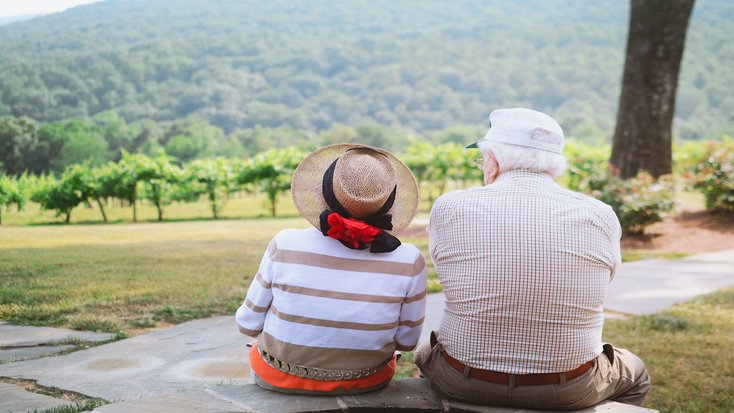 Glamping and luxury camping in Woodstock, New York is one of the top gifts for older parents in 2020
One of the best gifts for older parents and of course your boyfirend's parents this year is trip to the heartland of classic rock and the home of one of the world's most reknowned music festivals. While those days might be over in Woodstock, New York, the peace and quiet of the woods and hills are perfect for a relaxing getaway!
Get actual useful gifts for parents with something like this glamping tree house in Santa Cruz Mountains near Monterey Bay, CA
Christmas gifts and useful gifts for parents don't get much more wild than a glamping trip to a tree house! Send the in laws on the adventure of a lifetime with this amazing rental with a hot tub near Monterey Bay, CA!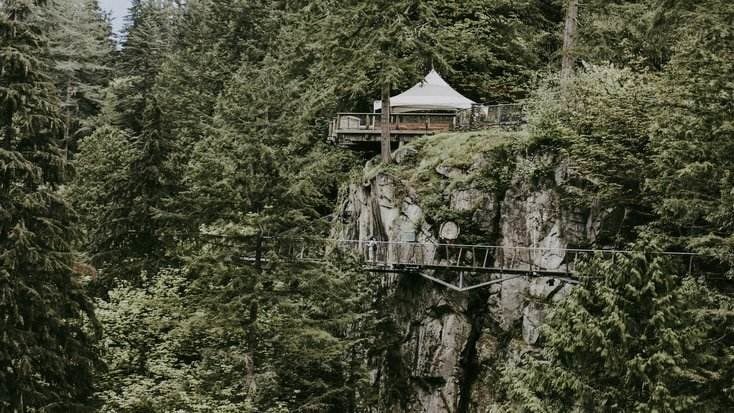 Improve your gift ideas for parents with deluxe glamping cabins at River Farm in Virginia
This  charming glamping cabin is one of the best gift ideas for parents. Set next to a tranquil river, it's the ideal spot for them to relax and enjoy being surrounded by beautiful Virginia countryside.
Spacious log cabin chalet with stunning views and amenities in Pagosa Springs, Colorado
THis more than just a gift for the boyfirend's parents; this incredible log cabin in Pagosa Springs, Colorado, is ideal for a large family getaway, maybe even to celebrate Christmas and New Year's Eve 2020 in!
Beautiful tent rentals set on a camping resort near Yellowstone National Park are the thoughtful gifts for parents in 2020 
A trip to Yellowstone National Park is already a unique experience. Add staying in a luxury safari tent into the equation, and this is one of the best vacation experiences a glamper could enjoy! Think about the thoughtful gifts for parents in 2020.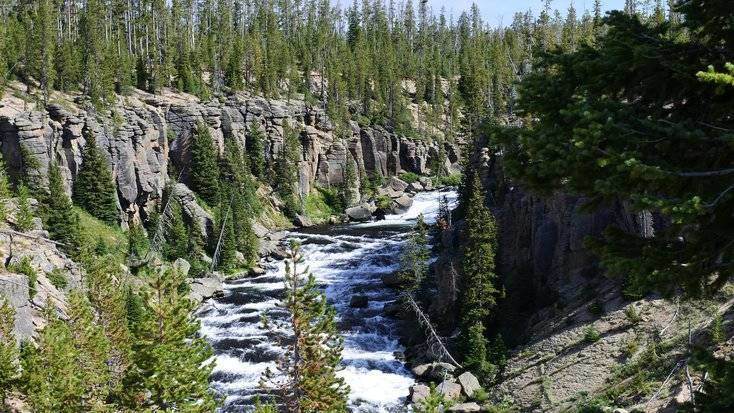 Christmas gift ideas for parents with beautifully renovated barn in Upstate New York
There's so much more to New York than the Times Square and Broadway. Head out of the city and discover upstate New York with a stay in this renovated barn. Perfect for the in laws to escape the hustle and bustle for the weekend, or maybe even a family trip. The ideal Christmas gift ideas for parents start here!
Try the best presents for parents with romantic a-frame cabin rental near Zion National Park and Hurricane, Utah 
Really spoil you boyfriends parents this Christmas, and get one of the best presents for parents with a quiet weekend together at this incredible A-frame cabin in Utah. An unforgettable weekend exploring the Zion National Park while staying in a secluded glamping rental will for sure be one of the most unique Christmas gifts, 2020!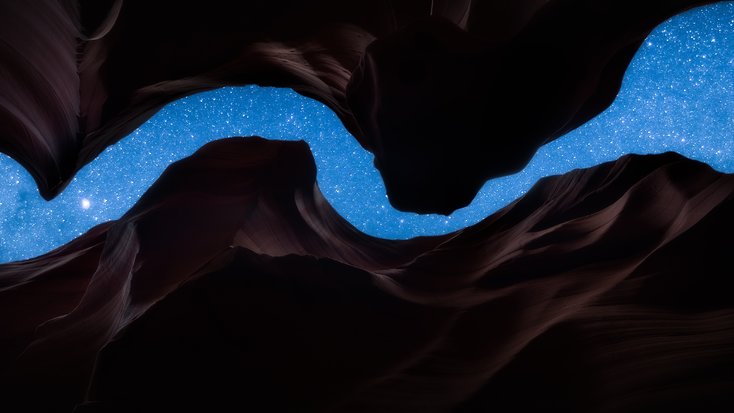 Good gifts for parents? Explore peaceful forested bed and breakfast by McKenzie River near Portland, Oregon
Looking for good gifts for parents? Give your boyfriend's mom and dad a truly relaxing stay by sending them on a sojourn to this bed and breakfast near Portland, Oregon. With a plethora of outdoor activities in stunning mountains and woodland, added to being served up a delicious breakfast each morning will give them the break they deserve!
Spacious log cabin rental with mountain views near Knoxville, Tennessee
A vacation in the Great Smoky Mountains is a winner all year round. In the winter, there's skiing and snowboarding, and in the summer, hiking, boating, and even ziplining are all possible. Add a stay in this picturesque log cabin with a hot tub and astounding mountain views, and your boyfriend's parents will be singing your praises for the next year!