With Earth Day 2023 right around the corner on April 22nd, we're highlighting the importance of sustainable, eco-friendly tourism. Cameron Brown of The Thriving Collective, tells us what ecotourism is and why it's an important aspect of the travel industry. 
---
What is eco-friendly tourism? Responsible travel starts in 2023
Eco-friendly tourism is all about traveling in a way that is responsible and deliberate—to affect global, positive change for the individual, the broader community, and the planet as a whole.
This sort of self-aware tourism is rapidly becoming a big trend in the travel industry and ecotourism is set to become even more influential in the future. More and more people around the world—in many areas of life, both personally and professionally—are searching for that which gives them more meaning, something that gives them a sense of purpose, and above all that which allows them to really connect with something greater than themselves.
Eco-friendly tourism is about using travel as a means to achieve this in a sustainable and purposeful way that is of benefit to not just the traveler, but the planet as a whole. In a more individual sense, it's about helping people to experience just what makes travel so special.
If, when traveling, you're just staying in a resort the whole time and not getting out and exploring your surroundings, you're really missing out on what makes travel so special: such as eco-friendly accommodation. It's a unique experience that lets you take in another culture, see a spectacular piece of nature, and see what it is that makes that part of the world so beautiful. And again, most importantly, it's about making it easier to connect with something greater than yourself.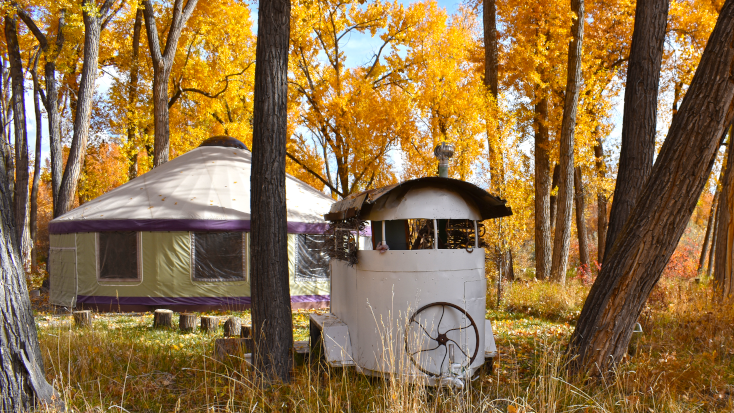 Why is it important to be eco-friendly? Sustainable and responsible tourism that can make a difference in 2023
What I've found personally is that when I'm engaging in travel and experiencing and exploring new cultures and places, whether it be Idyllwild, California vacations; northern Argentina; Columbia; or Costa Rica, these different places all have different reasons for why they are so special. It's so much harder to appreciate and respect these reasons if you're not out there exploring and experiencing them for yourself. What can happen then, if you're able to get out and discover it for yourself, on your own terms, is that this new experience is able to increase your compassion for that place and for the natural landscape that supports it.
Consequently, this kind of travel heightens your awareness of how and why to start making decisions and taking actions, in a way that is of benefit to the environment as a whole and hopefully saves the planet from imploding on itself. I really believe that this is a really important part of travel in general. Tourism can truly change the world, but only if we are doing it in a way that is thoughtful, self-aware, and purposeful.
How to become more eco-friendly as a tourist with travel 2023
When it comes to being an ecotourist and travel 2023, whether it's travel in the USA or abroad to other parts of the world, the questions that we should always be asking ourselves are:
Is this going to be good for me?
Is this going to be good for others?
Is this going to be good for the planet?
When it comes to planning a vacation, a lot of people really only focus on the first one: "Is this going to be good for me? Am I going to enjoy myself?"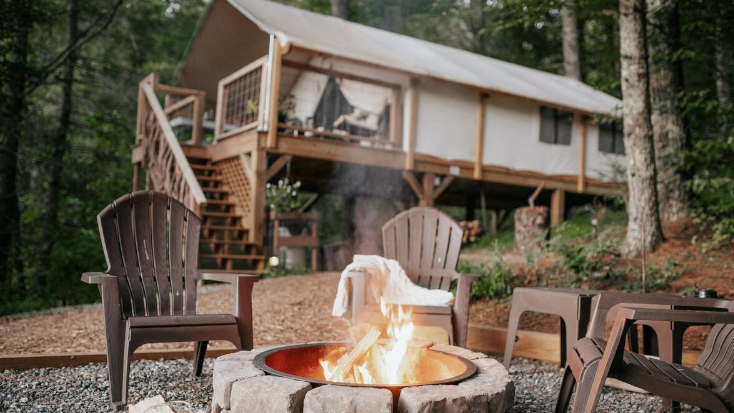 And to be fair, that's really important! People should be able to enjoy themselves on vacation (that's kind of the point, of course!), especially if they've had a really stressful working year and are taking this time to get away from it all. But to be a conscious and sustainable traveler, and to thus be an eco traveler or an ecotourist, it's vital to ask yourself those other two questions.
Yes, this is good for me, and yes, I'm going to enjoy myself, but is it good for others? This can be as simple as making sure that if you are traveling with family or friends, it's good for them. But, more importantly, it's about ensuring that this travel is going to be good for the local community that you are visiting.
---
"Ecotourism is about traveling in a way that is responsible and deliberate, to affect global, positive change."
---
A call for more ecotourism destinations in 2023
While recently traveling through Costa Rica, I heard many anecdotes from people living there about their communities receiving barely any income from the commercial cruise ships that flock to their shores each year. In cases like this, tourism is really not supporting the local community and therefore we need to encourage more ecotourism destinations. This type of travel is not self-aware, it's not purposeful, and it's not sustainable. To be a deliberate ecotourist is then to ask yourself; is what I am engaging in beneficial to the people who are supporting my travel here?
The third question we need to be considering is our impact on the global ecosystem as a whole. Is this good for the planet? Given the increasing number of tourists who travel and base their stay in a luxury resort for their entire experience, this question is more important today than ever before and the call for more eco-friendly resorts has become more prominent.
The need for new, luxury resorts in close proximity to spectacular scenery is causing bulldozing in these pristine environments at an alarming rate, gradually encroaching on and destroying those very same beautiful areas that they are striving to give their guests access to in the first place.
While spending time in these high-end resorts can be a totally acceptable part of even an eco-vacation, it's important to make this choice in a deliberate and self-aware manner and to also make sure that you're spending some time out in other areas, as well. Not only will this exploration give you an increased sense of discovery, and hopefully allow you to connect with something greater than yourself, but you'll also know that you're doing your part to make the world a better place.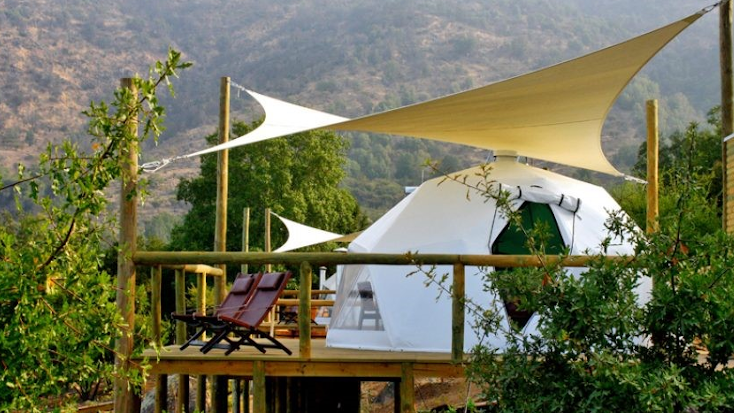 The importance of ecotourism
Ecotourism, then, is about acting in a way that is responsible and deliberate. It's part of a broader lifestyle choice that sees our impact on the world as something that is within our power to change. Utilizing travel as a means to make positive change in the world is not a new concept, but it is one that is surely more important now than ever before.
Thanks to Cameron for that insightful and inspiring piece!