As Spring ends, we look to welcome in the warmer weather and all that is brought with it – this means that people start to look around the country for US beach destinations! So check out some of these recommendations for the best summer glamping spots – these are the best places if you're wondering where to travel in August 2021. What better way is there to cool off during a great vacation than to take a dip in the ocean? You can find the ultimate relaxation during these getaways, lazing on the white sands of the US, reading a book, listening to music, or just closing your eyes? It's something that we all look forward to after the stresses and strains of the year, the winter, or just life in general.
When it comes to these destinations then, where can you find the most amazing warm vacation spots in US? There's some amazing spots all throughout this country, from east to west, and with many on the ocean, and others on the many lakes that punctuate the great landmass of this country. Different strokes for different folks, and of course depending on the places you want to visit, you'll have to take into consideration how far you can travel, where you're based and any other considerations during your trip to see, but we've got some options for glampers that will inspire you to pay a visit, or even just do your own research to find the beach fit for you. Go glamping – summer 2021 is your opportunity to break the mold.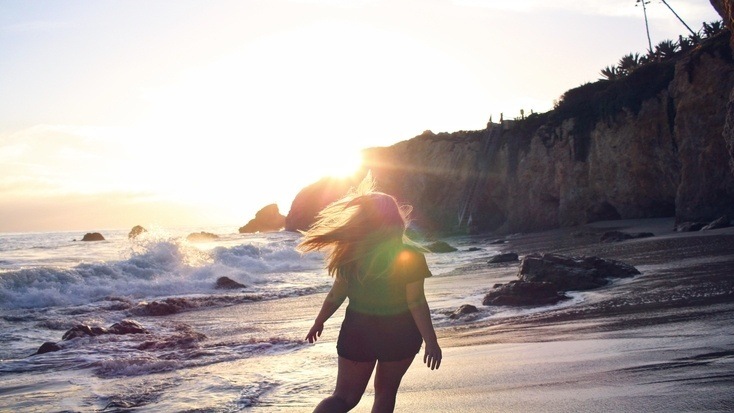 Go Glamping! Summer 2021 Florida beach getaways bring the most tropical places in the US
Now whilst most glampers may turn their nose up at this suggestion because of the touristic nature of it – hear us out. Here at one of the most tropical places in the US, there is so many options and such a wealth of options for those who want Florida beach getaways of a high quality that it warrants consideration. So on the East Coast, check out the best Gulf Coast vacation spots, these are truly the picturesque idea of a beach getaway. White sand, turquoise water, and the hot sun beating down. Lovers Key State Park has just one such beach, close to Fort Myers Beach with two miles of sand facing into the Gulf of Mexico. Another lesser-known option is Navarre Beach, in between Pensacola Beach and one of the most popular beach vacations in Florida at Destin. You'll find this beach closer to the northwestern part of the state in Santa Rosa County.
Pay a visit to Florida's Forgotten Coast at Port St. Joe – this is another great pick for the best beach destinations in the US. Not only does it bring your one of the best beach getaways, but you can enjoy lots of associated activities along the coast, including kayaking and horseback riding along the beach! This is truly a rare opportunity to be enjoyed during your time in this famous state. There are these and many more at the best vacation spots in Florida, with the second-largest coastline of all the US states, you're bound to found something to suit you!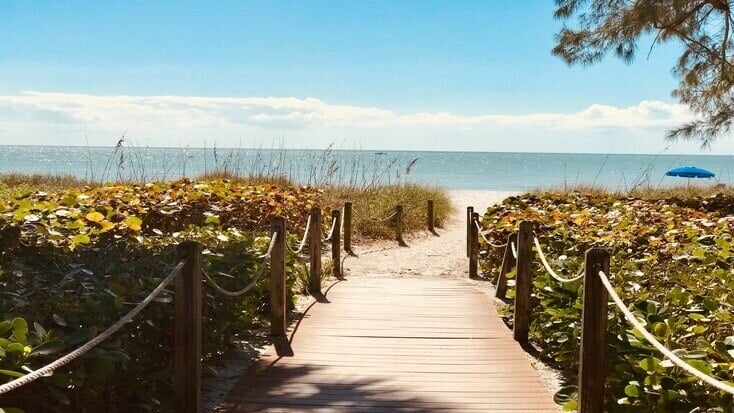 Beach Destinations in the US – Coastal Vacations in California Summer Glamping Spots!
Check into the best beach destinations in the US here when you want to pay a visit to the West Coast and go glamping in California! There's something for everyone up and down the coast of this powerhouse of a vacation destination. Enjoy the best West Coast beaches from the popular to the lesser-known with coastal vacations in California. Check out Treasure Island in Laguna Beach – descend the concrete ramp as you spy what awaits you in the distance, the beautiful blue waters awaiting you to come and take a dip! After you're finished, take a hike round to the arches and rock pools that await you here.
El Pescador Beach in Malibu is another option available to those who want to see the best California beaches. Find amazing tidepools along the coast here to discover some of the local wildlife after you're done relaxing on the sand, gazing out into the expansive Pacific Ocean. For something further up the coast in Northern California, check out Bodega Bay – US beach destinations don't get better than this! This inlet is north of San Francisco and will be great for glampers looking to go surfing during their stay at the best coastal vacations in California!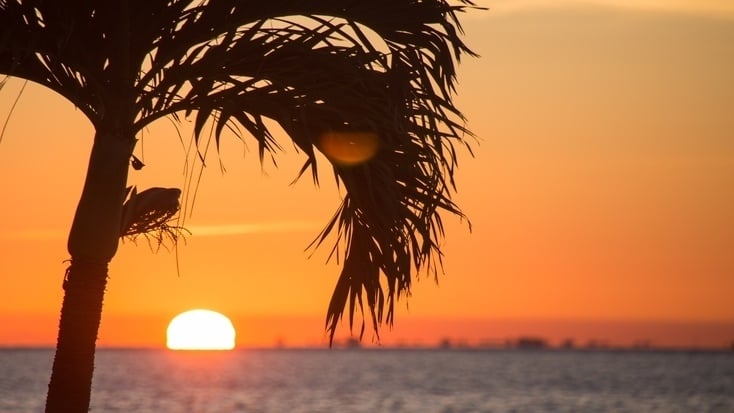 So after you've checked out the best west and east coast, it's time to consider something else with these hidden gems to visit in the US! Certainly, when you think of America and beaches, you've got to think about Hawaii! Summer vacations here are plentiful and especially during the summer months, you've got to check out Maui. Beach getaways on this island will bring you some truly unforgettable memories – there are 30 miles of beaches to check out, and a great number of different sites to discover during your time in paradise. Another overlooked option has to be visited at an unlikely candidate with the best Virginia Beach vacations! Again situated on the east coast, this destination has all the fun of the seaside with a boardwalk and the sandy beach also. As one of the oldest places to visit the coast, there's plenty of fun things to do in Virginia Beach also. There's plenty of options available if you want a getaway in the US, so why not take a look today?
Don't just enjoy the beach – there's plenty of things to do in August across the country! Check out this article to see what's available