With national parks, mountain ranges, and incredible forests all over the USA, there are a number of amazing places that are all vying for the title of best hikes in the USA. However, many of these hiking trails, easy or difficult, aren't necessarily going to be kid-friendly hiking trails. So what about those of us who want to share our love of the great outdoors with our kids?
Well, there are certain hiking trails out there that are perfect for hikes with tykes. Hikes with toddlers and stroller hikes may still not be the easiest thing to hope for, but we've put a list of our favorite hiking for families together, so you can start to plan a secluded getaway in the great outdoors with the whole family in 2023. So keep reading and find the perfect family hiking trails for your next family adventure.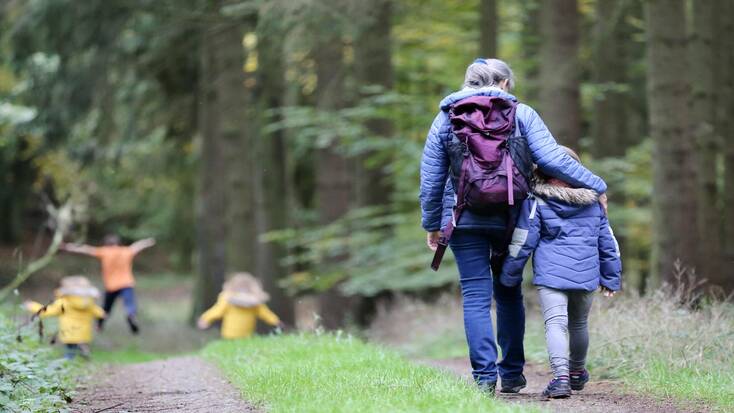 The best hikes in Acadia National Park for hiking for families, 2023
With forests, coastline, and some epic viewpoints such as the stunning Cadillac Mountain, there are a number of trails that can claim the title of the best hikes in Acadia National Park, Maine. If you ever visit Maine, you'll find plenty of great things to do. In Acadia National Park, you'll find some great kid-friendly hiking trails. One, in particular, that is ideal for hiking for families is the Jordan Pond Path. At just over three miles in length, this picturesque route around the water's edge. You can even take your dog on a leash on this route. Once back at your Acadia National Park camping cabin, you and the family can relax after a charming hike with all the family.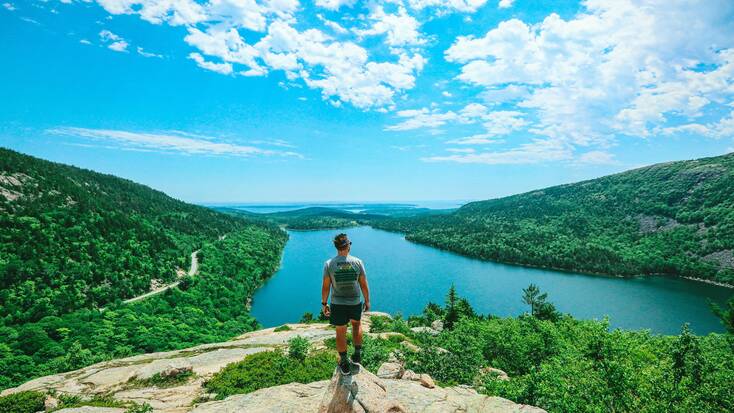 Discover all the things to do in Yosemite
Yosemite National Park is world-famous for a number of reasons, not least because of the incredible things to do. In Yosemite, falls and towering, forest-covered rock faces dominate the skyline, with the unmissable El Capitan at the heart of this unique national park. I'm not suggesting for a moment that you encourage your kids to climb El Capitan; Yosemite is also a hiking haven. Hiking for families is most easily done along the Lower Yosemite Fall Trail. This one-mile trail has a 50-meter elevation gain, so it's not overly strenuous for the kids, unlike many of the other trails in the park. You'll still be able to enjoy some stunning vistas, before retiring to one of Yosemite's cabins for a cozy night in.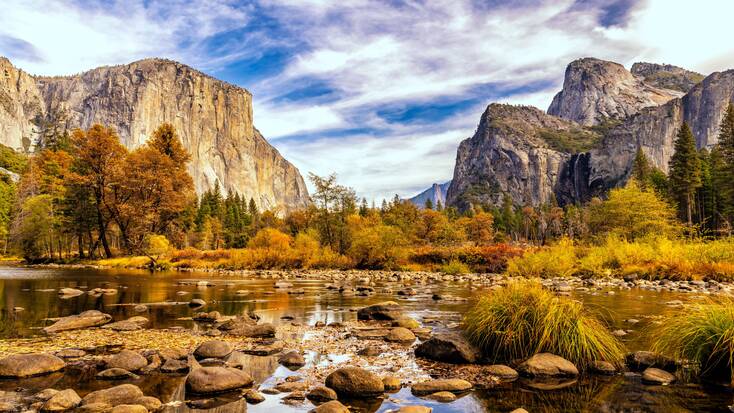 Enjoy some hiking in the Smoky Mountains, Tennessee
Vacations in the Smoky Mountains National Park offer visitors so much besides the great outdoors. From the towns of Pigeon Forge and Sevierville to Dollywood, there are plenty of things to do. In the Smoky Mountains themselves, you'll find zip lines, lakes for watersports, and of course, some of the best hiking trails in the country. A great option for hiking for families is the little-known Kephart Prong Trail. Just over four miles long, hiking in the Smoky Mountains doesn't get as crowd-free as this delight of a trail. Crossing the Oconaluftee River multiple times via log footbridges and being surrounded by lush forest, it ends at the Kephart Shelter. Make your trip to the Smoky Mountains, Tennessee, more special with a stay in one of our unique cabins. In the Smokies, you'll truly feel as though you've escaped into the great outdoors.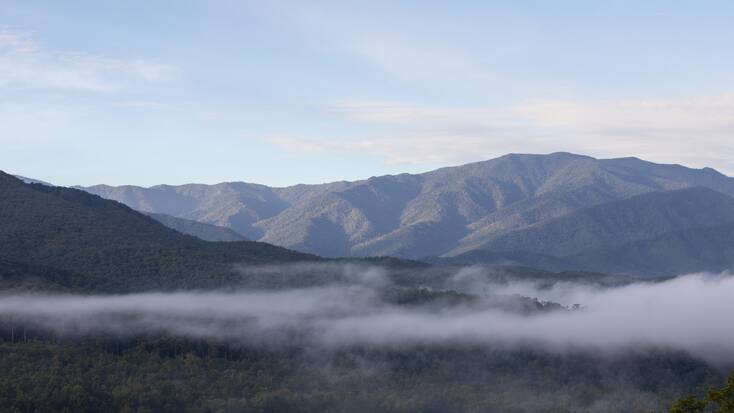 Visit the Mt. Rushmore presidents for some educational hiking for families
Why not add an educational element for some kid-friendly hiking? Mount Rushmore National Memorial is without a doubt one of the best things to do in South Dakota, and with a family-friendly hike to see this iconic landmark, it'll make your stay in one of our cabins near Mount Rushmore all the more worthwhile. Get the kids up early enough, and you'll be able to take in the sight of the Avenue of Flags in the stunning morning light, a sight not to be missed.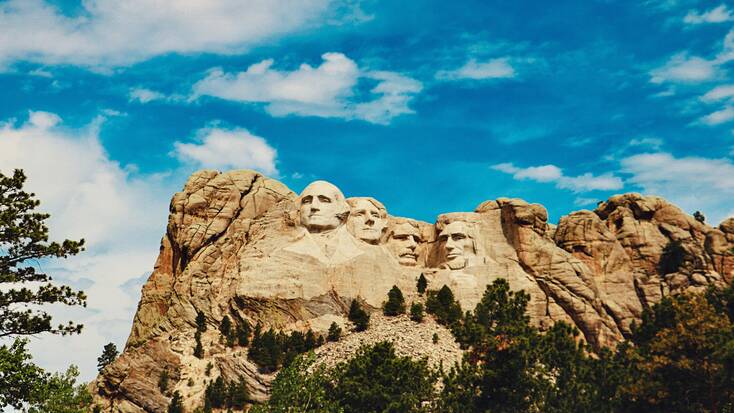 Kid-friendly hiking in Volcanoes National Park, Hawaii
Admittedly, when you're searching for the perfect eco-friendly vacation rentals in Hawaii, hiking may not be your primary concern. However, if you stay on Big Island, hiking in Volcanoes National Park cannot be missed. When it comes to things to do in Hawaii, we're obviously fully supportive of days on the beach, surfing classes, and generally enjoying a tropical vacation. The fact that it's a tropical vacation is reason enough to head into a forest for kid-friendly hiking. In Volcanoes National Park, you can see the incredible Thurston Lava Tube, located just off Crater Rim Drive. This unique tunnel formed by a molten lava flow is 450 feet long and has electric lights to guide you through for an Indiana Jones-worthy adventure that the kids will love.