It's that time of year again when the calendar is jam-packed with thrilling football games, and we've compiled the best glamping getaway line-up to let you score a touchdown with your friends and family, so you don't need to worry about how to watch your favorite NFL team. All you need to remember to do is to bring the chips and brewskis and complete those all-important pre-game superstitions!
1. Spacious Glamping Getaway with Epic Game Room in South Lake Tahoe, California
Don't let the clock run out and make sure you grab your ideal cabin to watch the NFL action this winter. With a pool table, air hockey, and a sizzling hot tub, football timeouts will be a pleasure at this secluded cabin rental in South Lake Tahoe. Raiders fans will surely agree that this getaway abides by their motto of "Commitment to Excellence!"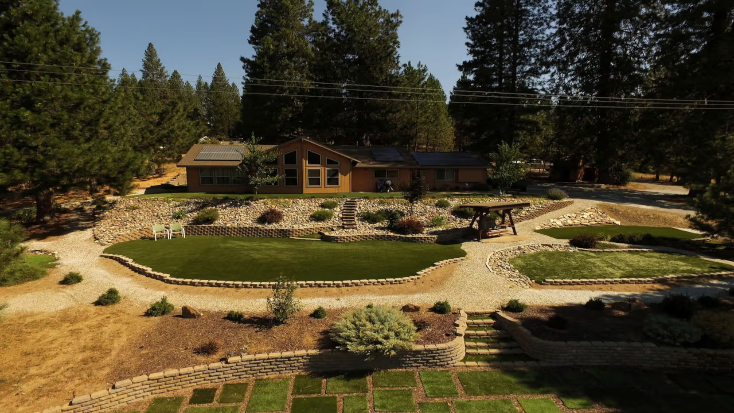 2. Luxury Treehouse in Asheville, North Carolina
Make the perfect interception by snapping up this luxurious treehouse to watch the Titans face off against the Jaguars, Giants, and Redskins this December. Don't fumble by missing out on this fantastic retreat near the Great Smoky Mountains National Park!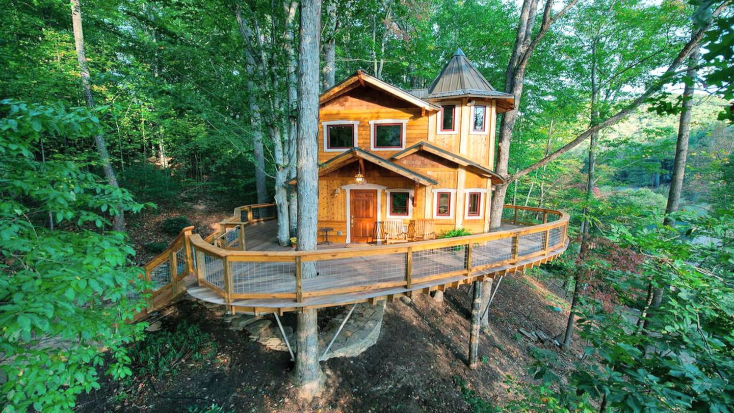 3. Man Cave near Seattle, Washington
This accommodation is the perfect man cave for you and the guys to enjoy the match away from the distractions of home. Dive into the game room and take advantage of the wet bar, pool table, air hockey, foosball table, and a large, flat-screen TV. With winter closing in, there will certainly be some hail for the Redskins here.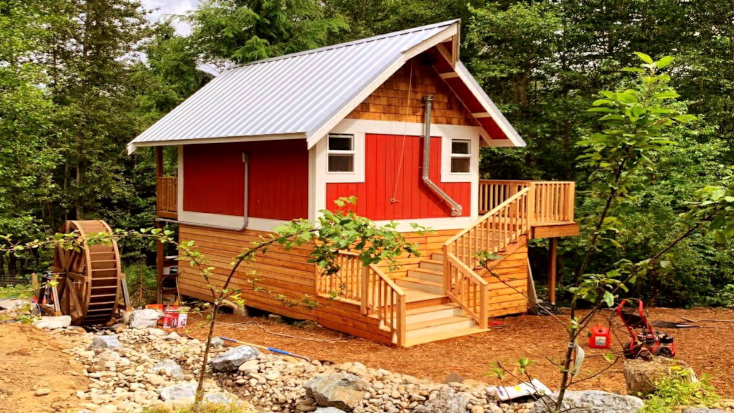 4. Large Dome near Sacramento in California
What could be better than sitting back in luxury to watch the fiery encounter in your own home cinema? This fantastic dome, large enough for 6 is perfect for friends to get away and enjoy the game Plan your next glamping getaway in California.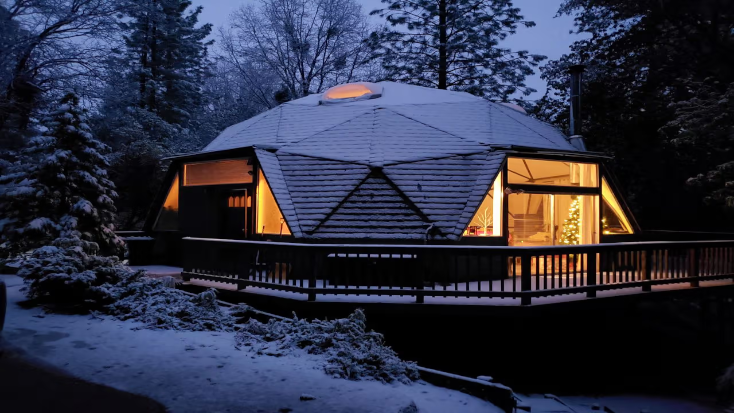 5. Luxury Tiny House near La Verkin, Utah
Counter those winter blues and make the perfect catch by watching all the action from this luxury tiny house near Zion National Park, Utah. With epic views of the mountains from the private deck and hot tub getaways here are sure to be remembered for years to come.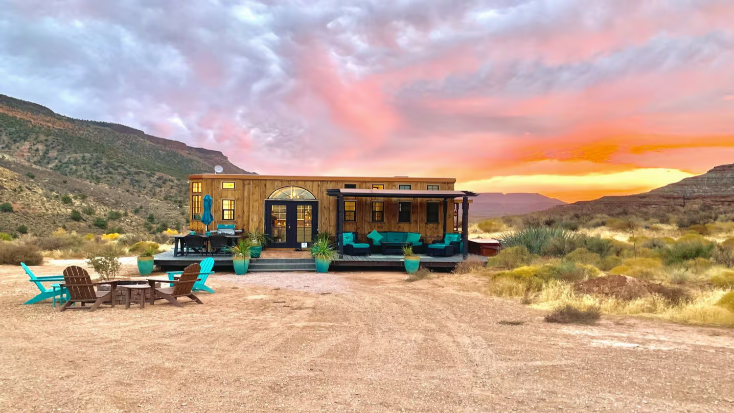 6. Elegant Retreat near Sangre de Cristo Mountains, Colorado
With the Denver Broncos looking at an action-packed December schedule, thanks to match-ups against the likes of the 49ers, Browns, and Raiders, this vintage airstream near Great Sand Dunes National Park and Preserve is perfect for families or friends to enjoy the clashes in pure elegance. Lead with your head, and grab this unique getaway!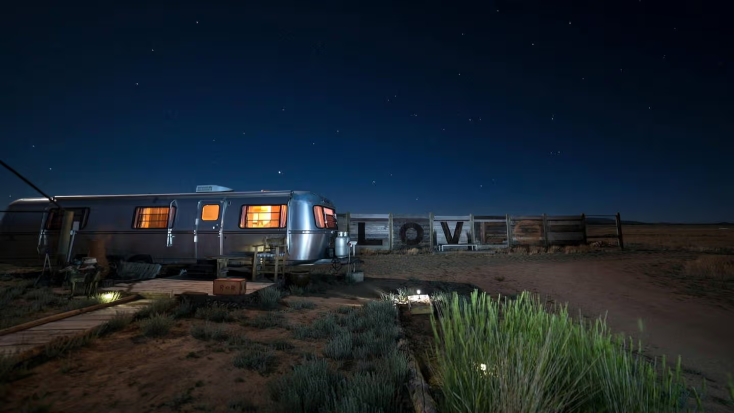 7. Amazing Safari Tent in Lenoir, NC
Escape your neutral zone and make a quick out to this luxury safari tent in Lenoir, North Carolina. After the tension of the match, head outside with your four-legged friend and enjoy incredible views of the vast mountains. The fans who still have some smack to talk after the game can settle their scores around the firepit.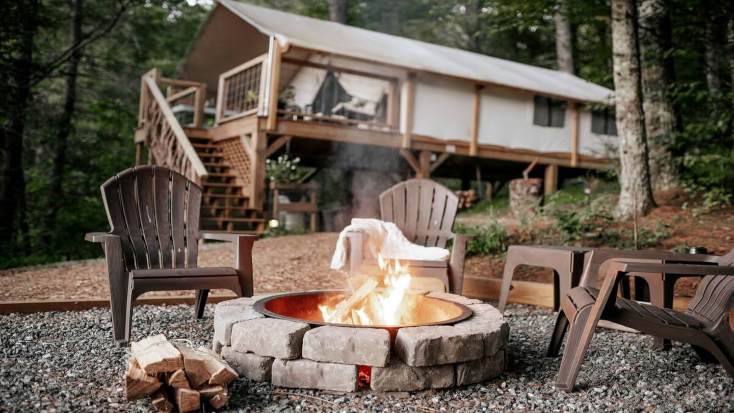 8. Treehouse in Trenton, Georgia
This fantastic treehouse near Atlanta, Birmingham, and Nashville is the perfect place to watch the Falcons soar this winter. The cozy living area is the perfect spot to watch the match, while the views from the satellite deck are simply breathtaking!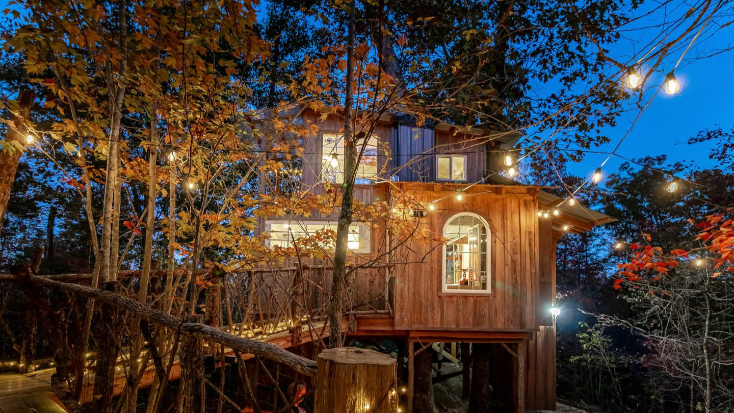 9. Group Glamping Getaway in Sun Valley, Idaho
Don't drop the ball by passing over the chance to watch your favorite teams from this spacious glamping getaway near Ketchum, Idaho. With space for up to 16 people, lucky glampers at this property are sure to love the amazing home theater, the large game room, and the hot tub with gorgeous mountain vistas.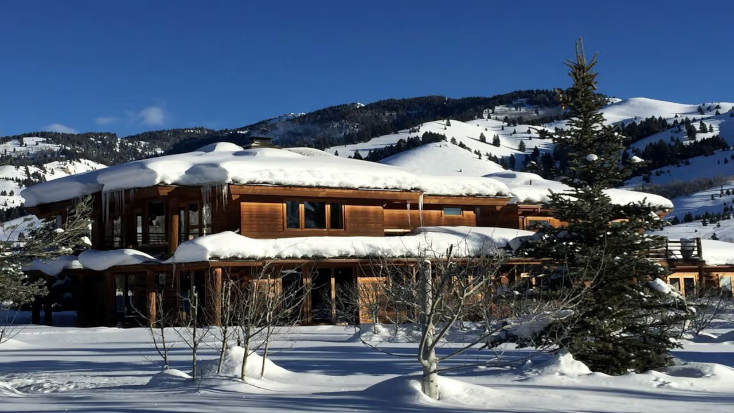 10. Inviting Cabin in Steamboat Springs, Colorado
The vast, open landscape surrounding this family glamping getaway is sure to have the Bronco's mascot, Thunder, chomping at the bit. Glampers at this secluded escape can enjoy days skiing down the powdery slopes of the Steamboat Ski Area before retiring to the cabin for some Hail Marys and hard hits.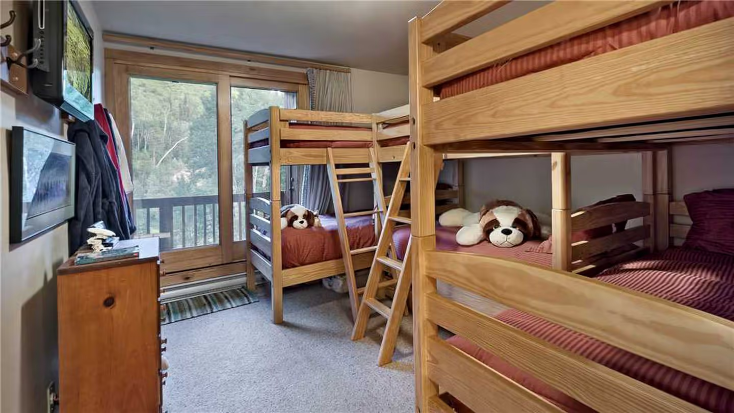 11. Charming Cabin in Steamboat Springs, Colorado Glamping Getaway
Take possession of this charming cabin in Steamboat Springs and avoid a bust this winter. The home cinema is the perfect spot to watch the match with a few cold ones with friends, while the hot tub will relieve any post-match stress. Kick off your winter with a stay at this luxurious glamping getaway!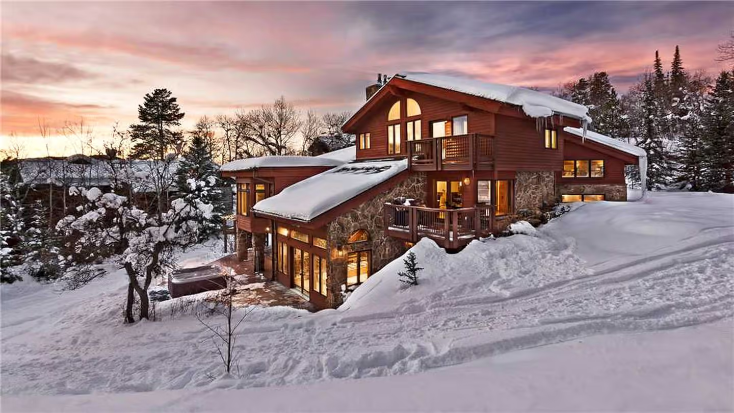 12. Deluxe Glamping Getaway near Hochatown, Oklahoma
Soaring ceilings and high windows make this bright and open cabin near Hochatown, Oklahoma, an unforgettable spot to see those once-in-a-lifetime drop kicks. Glampers lucky enough to stay here will definitely find themselves looking for a comeback route next year!